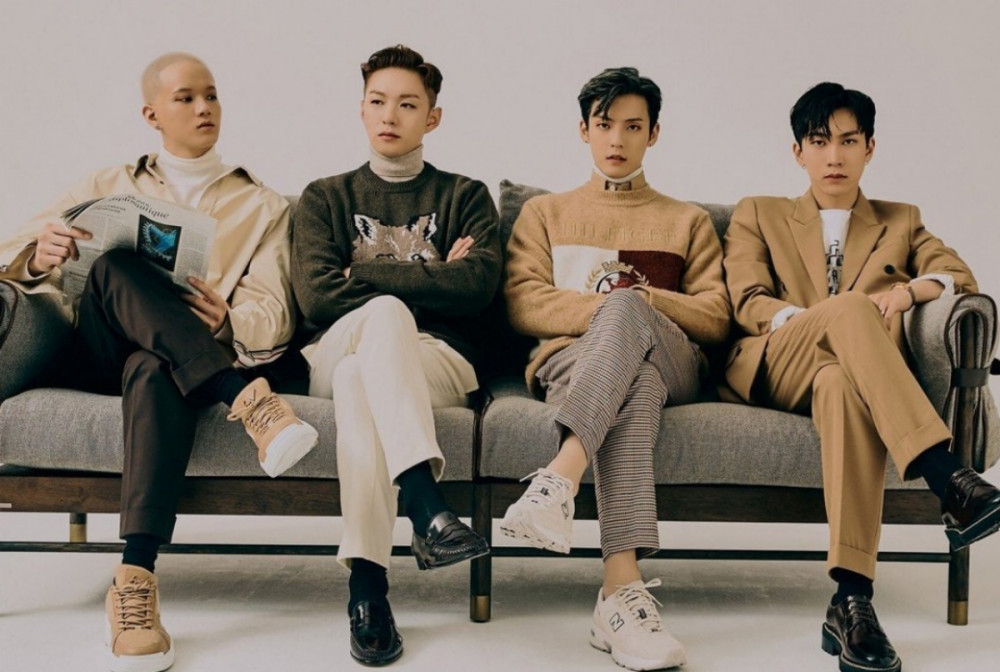 BTOB 4U have confirmed their group comeback.
According to multiple reports, BTOB have confirmed their group comeback for the end of August, and are in the final stages of their album production. With their album jacket photoshoot already complete, the members are looking forward to completing their preparations for their comeback. Sungjae and Hyunsik are currently serving in Korea's mandatory military service, so only the BTOB 4U members Eunkwang, Minhyuk, Changsub, and Peniel will participate in this comeback. In particular, Minhyuk, who has recovered from COVID-19 and was recently discharged from the hospital, will officially begin promoting with the group.

BTOB has shown growth step by step with their hit songs "It's Okay", "Way Back Home", "Remember That", "Missing You", "Only One For Me", and more. All of the BTOB members are highly acclaimed as strong vocalists, performers, and rappers. Their stage performances on Mnet's 'KINGDOM: Legendary War' also proved their strong presence as a group. News of BTOB's comeback has raised the expectations of their fans all around the world, as it is their first album since their performances on 'KINGDOM'.
Stay tuned for updates!