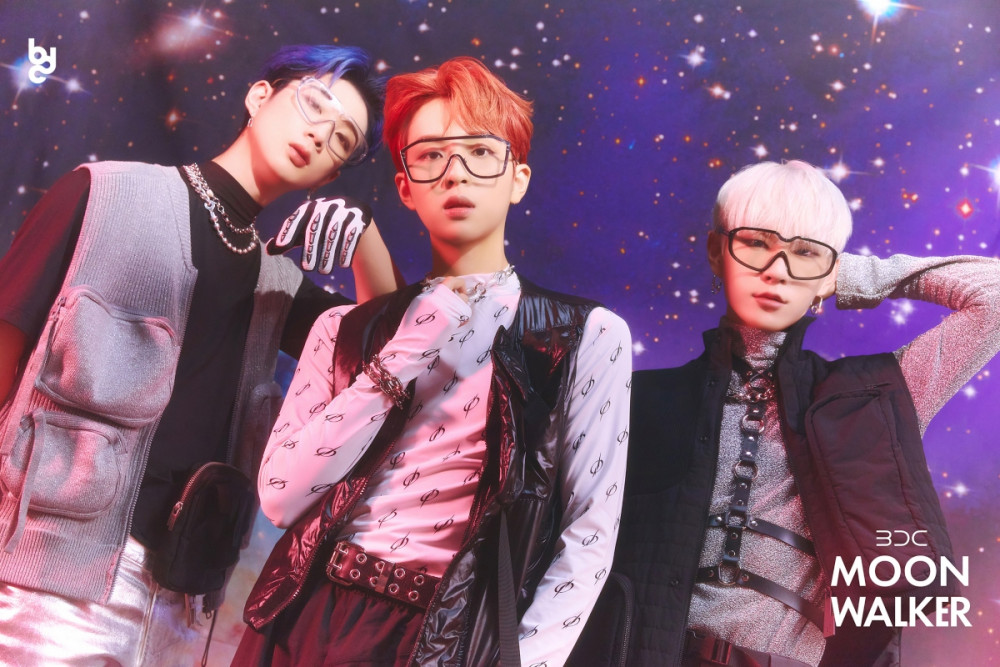 On August 5th, Brand New Music posted a lyric teaser photo for BDC's upcoming special single 'MOON WALKER'.

The released image instantly captivated fans' hearts with its futuristic mood, background of a dreamy universe, and part of the lyrics for their single 'MOON WALKER' written across the members. The revealed lyrics, "I walk above the moonlight. I'll let you know. You're colored into the bright light, so beautiful," hint at BDC's upcoming single being an epilogue project that completes BDC's unique 'moon' worldview, following their last trilogy EP album 'THE INTERSECTION'. A second lyric teaser photo will further be released on August 6 KST.
Meanwhile, BDC's special single 'MOON WALKER' will be released through various online music sites on August 10, at 6PM KST.