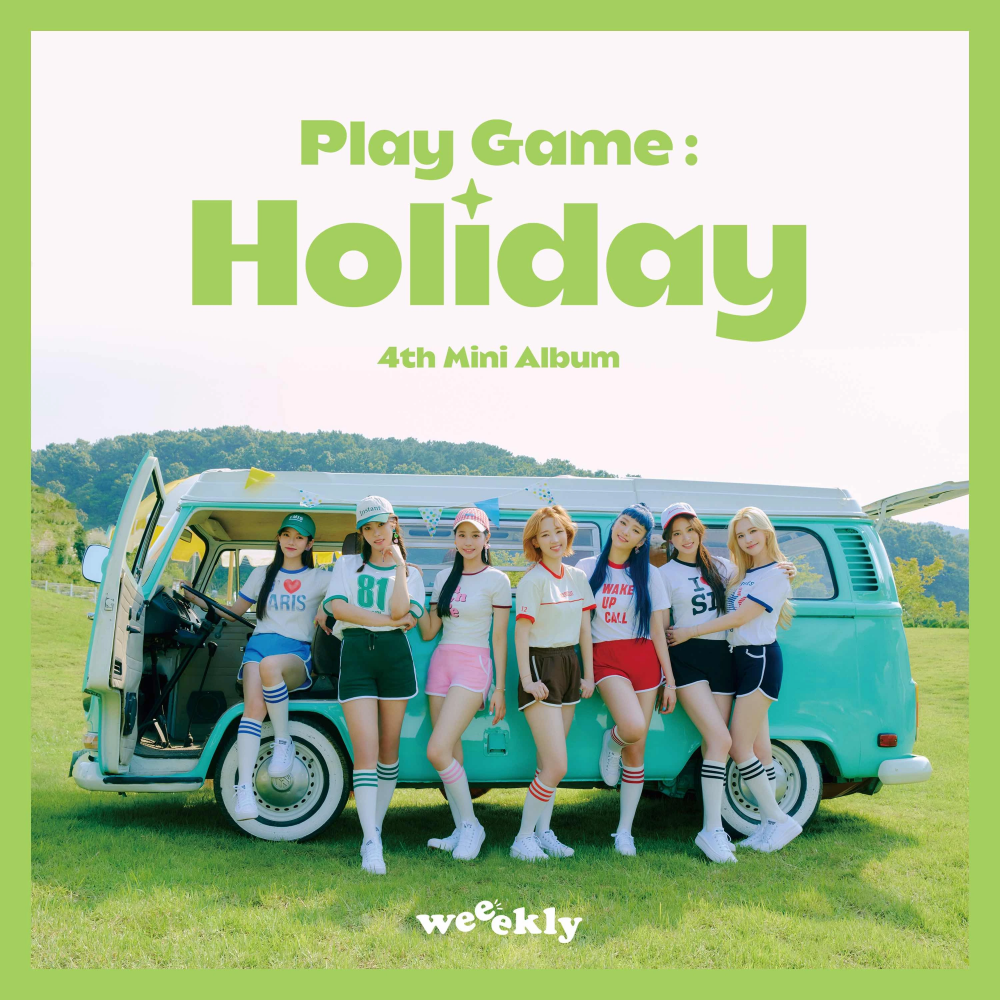 [This review reflects the opinions of the author and not necessarily those of allkpop.]
Track List:
1. Weekend
2. Check It Out
3. Holiday Party
4. La Luna
5. Memories Of Summer Rain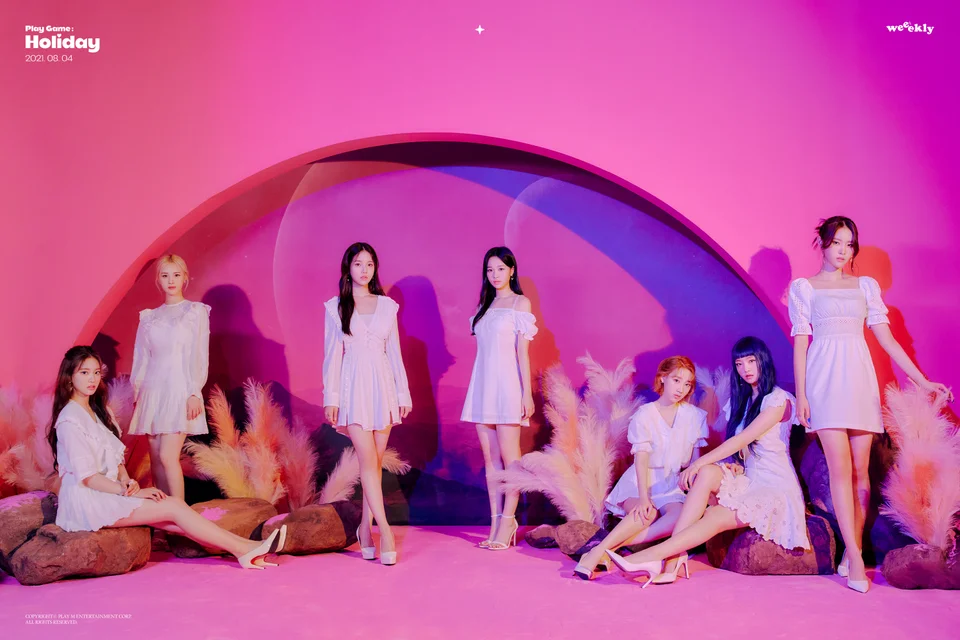 PLAY M's youngest girl group, Weeekly, has returned with a refreshing release for the end of summer entitled, Play Game: Holiday. Marking the ensemble's fourth mini-album, the girls of Weeekly have jam-packed their latest release with a number of season-appropriate pop hits. The group has chosen "Holiday Party," a bouncy title whose playful chant-like lyrics amaze. "Holiday Party" is a grower that seems to get more addicting over time. Opting for a classic pop approach, Weeekly continues to deliver really revitalizing concepts without making them feel forced or overdone.
Play Game: Holiday itself actually begins with "Weekend" rather than "Holiday Party." Much more toned down in comparison to the album's title, "Weekend" is still the traditional pop sound, but there are a few thoughtful additions in the song's SFX that really stand out. From synthesized vocals to small autotune adlibs, there's a unique characteristic brought to the table that's entirely special to Weeekly.
"Check It Out" has a bit more of an EDM-inspired flair than the other pop concepts we've talked about thus far. It seems that K-Pop this coming fall season is bringing back some of the tropical house sounds that dominated the genre in years past. "Check It Out" has heavy bass, lyrical flexibility, and playfulness to boot that I think will resonate well once live concerts come back around.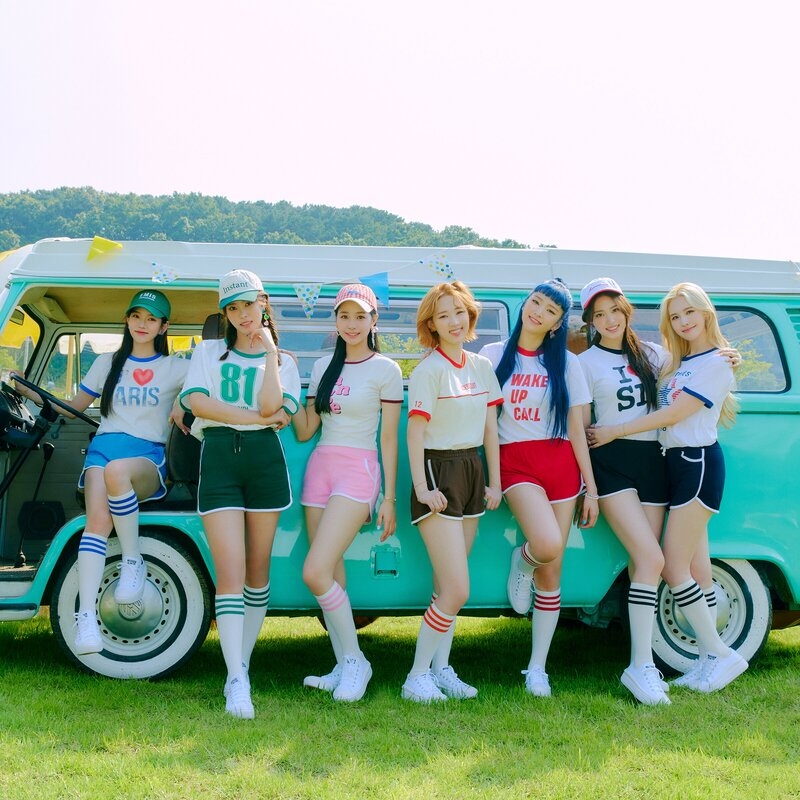 "La Luna" takes the cake for the album's cardinal must-listen. If there is one track that you try listening to- let this be the one! Energetic, vibrant, and vocally challenging, "La Luna" is enthralling and offers an experimental approach to an electronic pop song that's starkly different from the run-of-the-mill bubblegum pop track. Heavy on static and noise, the instrumental is an electrifying complement to the group's sky-high vocals.
Rather than insert a downtempo ballad, Weeekly concludes their album with a downtempo R&B pop song, "Memories Of Summer Rain." There's a lovely melody that carries this song that's complemented by the group's range of vocals. From wispy to rich, their singing has noticeably improved from their prior comebacks. Weeekly is a group that seems to come back with concepts and performances that improve exponentially every release.
MV REVIEW
Fresh-faced and ready to party, the lovely ladies of Weeekly are here to celebrate a holiday with a fun and light-hearted party! Weeekly has the unique ability to toe the line between youthful and trendy by opting for a cute and refreshing approach for a younger group that showcases their individuality. "Holiday Party" features the 7 members in vibrant high-contrast sets, the MV's most in-your-face characteristic. The video capitalizes on its intriguing visuals rather than a storyline but is still on brand as it shows the 'holiday party' they're mentioning at the end of the MV.
MV SCORE:
MV Relevance…..8
MV Production…..8
MV Concept……..7
MV Score: 7.67
ALBUM SCORE:
Album Production…...9
Album Concept……...9
Tracklisting…………...9
Album Score: 9.0
Overall: 8.33