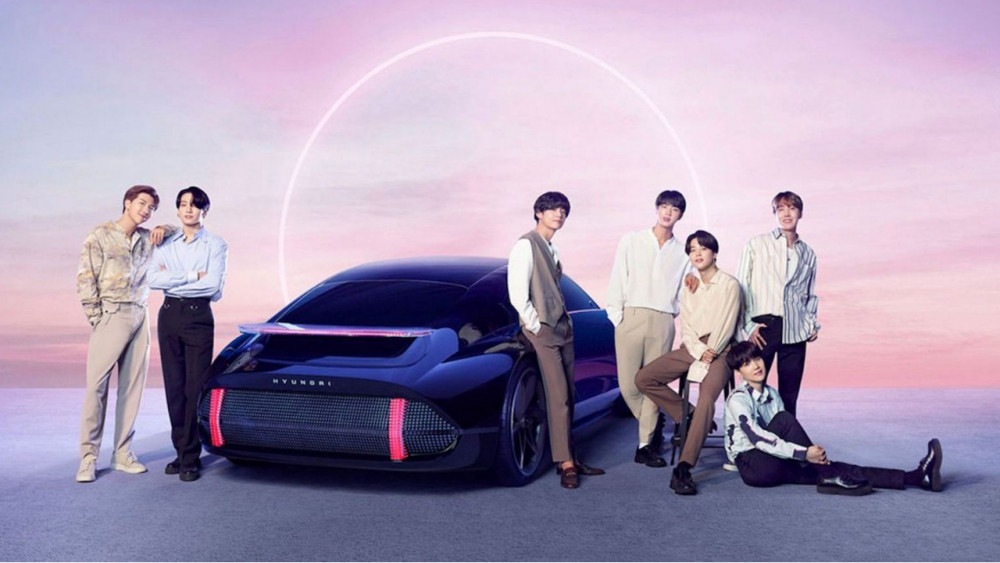 It is quite common in the Korean entertainment industry for K-Pop idols and groups to make songs specifically for commercial films or CFs. Usually, these are full-length songs that are released solely for promotional purposes and are not available on most music streaming websites. However, fans will attest to the fact that these songs are definitely whole bops that deserve to be re-released as album singles!
MAMAMOO's 'Gleam' is easily one of the best commercial film songs ever. It was meant for the South Korean eyewear brand Davich Optical Chain and the music video places a heavy emphasis on the members' gorgeous eyewear. However, if one were to listen to the song by itself, the lyrics are exquisite and the melody, classic MAMAMOO.
HyunA - 'My Color'
If you thought a car commercial couldn't be alluring, think again because HyunA is here to prove you wrong. 'My Color' was a collaboration between Toyota Corolla and HyunA. It is reminiscent of the early 2000s Beyoncé songs but also highlights HyunA's abilities as a vocalist, dancer, and rapper.
BTS - 'I'm On It'
BTS has a penchant for making CF songs sound like lead singles straight out of brand new albums. The production value and the sheer effort that goes into every single one is worth high praise in and of itself. Among them, 'I'm On It' is truly iconic.
Jessi might just be the ideal person you'd want for a CF. The power and intensity she brings to the table guarantees breakthrough success. Jessi's CF song for the health and beauty brand Ulike hit just as hard as a comeback, and fans were streaming it like it really was one!
Pepsi sure knows what they're doing because bringing together the OG King of K-Pop Rain, MONSTA X, ATEEZ, and Brave Girls for one song was a major power move, to say the least. 'Summer Taste' is jam-packed with refreshing, bright energy and definitely deserves to be in an album, along with all the other Pepsi x Starship project songs.
G-Dragon - 'Gmarket Party'
'Gmarket Party' is a shining example of brilliant advertising because not only did it boost sales for the company, but it also introduced K-Pop to a lot of new fans! It has been over a decade since then, and it continues to be a total jam.
Grazy Grace - 'Empower Your Belief'
While this CF does feature the BLACKPINK members, the song is by Grazy Grace, former 'Unpretty Rapstar' contestant and current singer, songwriter, rapper, and YouTuber. 'Empower Your Belief' would easily pass as a chart-topping, music show-winning title song. Even though it is sung by a solo artist, Grace holds the power of an entire group in her voice with how talented she is, both as a vocalist and a rapper.