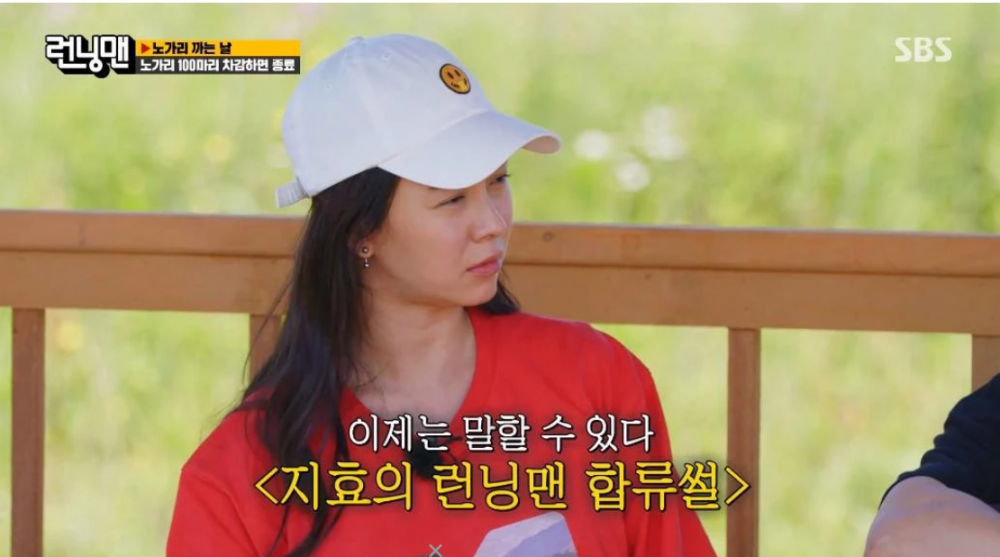 Yoo Jae Suk revealed how Song Ji Hyo got cast in 'Running Man'.

On the July 4th episode of SBS's 'Running Man', the members had a 'talking race'. The game's winner has to get rid of 100 fish first. Every 10 minutes of talking will remove 2 fish but a silence longer than 10 seconds will add 2 fish as a penalty. As a result, the crew shared juicy gossips and behind-the-scenes of their filmography.
Yoo Jae Suk shared how the show ended up with the current cast. He said, "Song Ji Hyo once appeared on 'Family Outing' as a guest. The show involved long-distance traveling to the set so I told her to take some rest or a quick nap before the filming started. But no one could find her even after we started filming."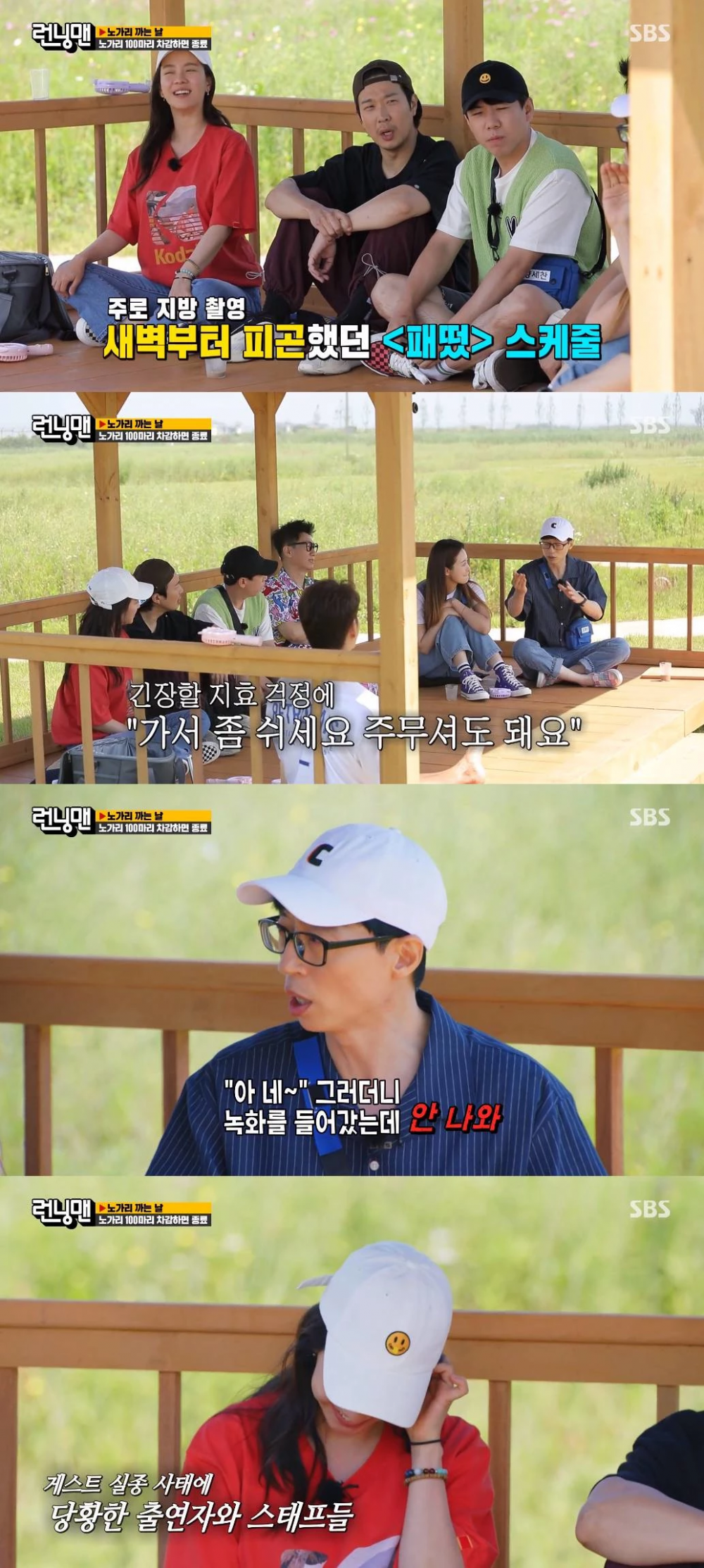 He continued, "We were looking for Song Ji Hyo everywhere but no one knew where she had gone. We ended up finding her sound asleep in another room, snoring. So she was the first one who came to my mind when 'Running Man' was looking for its members in the beginning."