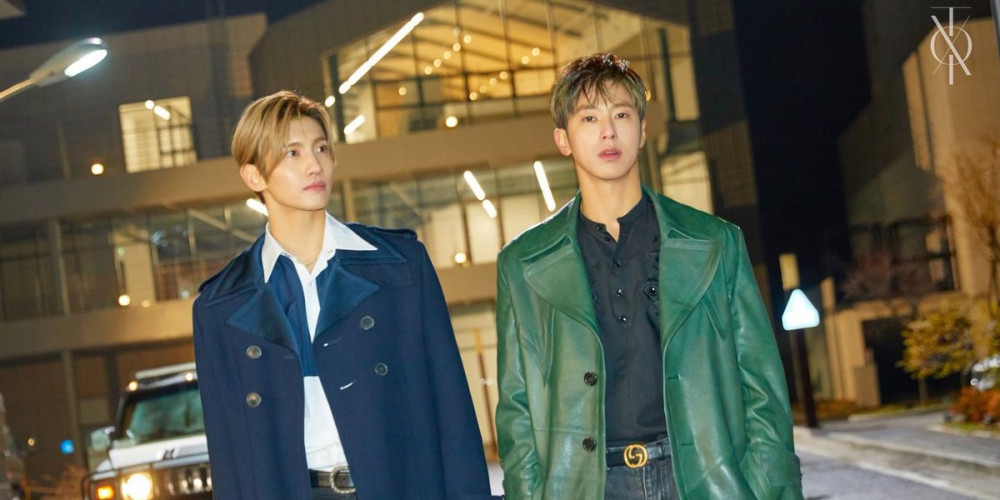 TVXQ will be resuming their group promotions once again with an upcoming web variety program, 'Check This [Book] Out'.
Back in March of this year, TVXQ's Yunho became embroiled in controversy after it was reported that the idol visited an adult entertainment establishment late at night during a time when South Korea was on a strict curfew due to the spread of COVID-19. Afterward, SM Entertainment confirmed that Yunho was questioned by police for visiting an establishment which was operating after curfew hours, and Yunho also personally apologized to his fans. Since then, the TVXQ leader has been on hiatus from promotions.
Now, the two members of TVXQ will be returning to greet viewers with 'Check This [Book] Out', a web variety program where TVXQ work together with young children, creating their very own children's story book.
'Check This [Book] Out' will air exclusively via a unique website, expected to launch on July 21 at 12 PM KST. The program will premiere this July 30 at 12 PM KST. Finally, the story book made by the members of TVXQ and their young partners will also be published after the program's broadcast.
Will you be tuning in to TVXQ's 'Check This [Book] Out'?