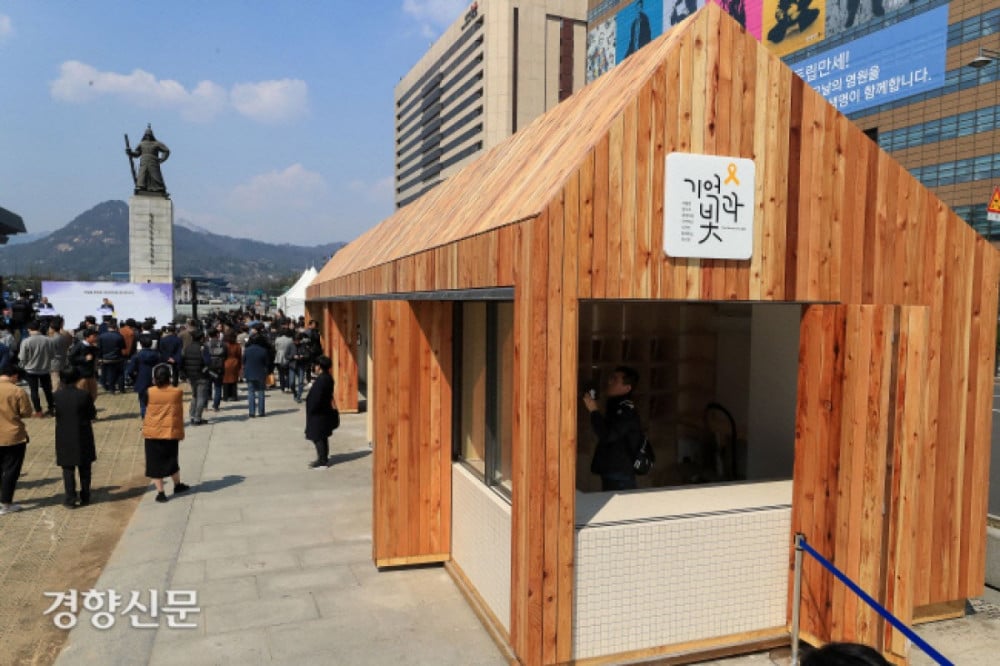 The city of Seoul announced the Sewol Ferry Memorial will be removed due to the reconstruction of Gwanghwamun Square.

According to an NGO report on July 9th, the city of Seoul announced the removal of the Sewol Ferry Memorial to the bereaved families on July 5th. The city asked the families to clean out their belongings such as pictures from July 21st to 25th. The disposal will begin on the 26th per the city's announcement.
The bereaved families of the Sewol Ferry agreed to remove the memorial space during the construction but insisted on rebuilding the memorial after the reconstruction of the square. The city, however, disagreed with them. They suggested installing a remembrance stone instead of restoring the memorial.
The NGO came in support of the bereaved families, saying the city's decision is erasing the tragedy of Sewol Ferry. The government official commented, "The memorial space was planned to be temporary until the reconstruction begins when it was first established in April of 2019. We have met with families 7 times explaining this after the reconstruction plans were solidified."
Meanwhile, this past April 16th marked the seventh anniversary of the tragic sinking of the Sewol Ferry, where many young children lost their lives.