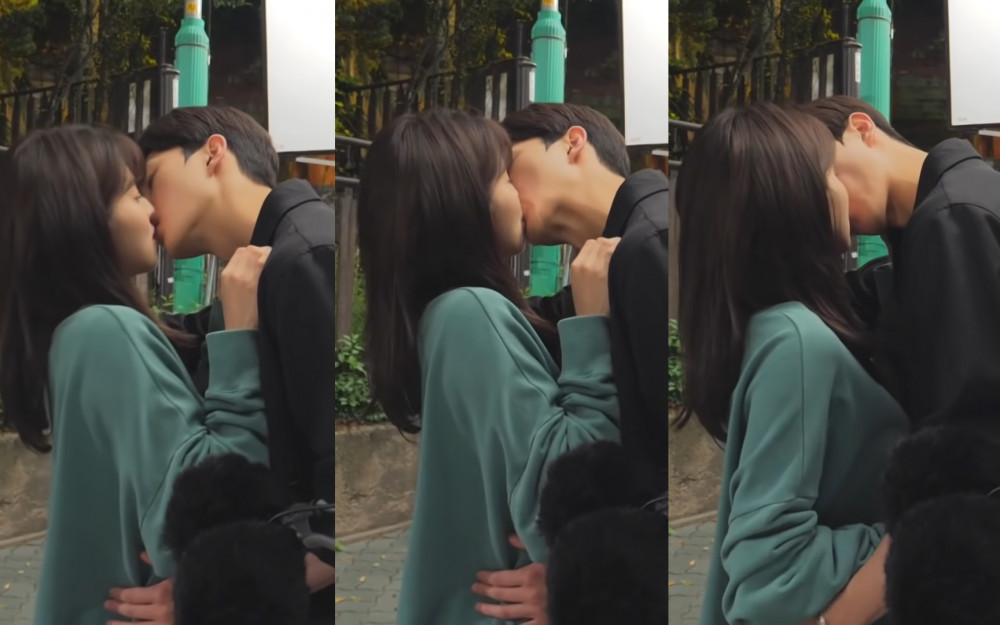 The latest behind-the-scenes video of Song Kang and Han So Hwee's kiss scene was recently released, making fans' hearts flutter.
The video showed the two actors getting intimate as they filmed the kiss scene for the new episode for the JTBC drama 'Nevertheless.'
The making scene was released on NAVER TV on July 2nd. In the behind-the-scene video, the two actors began with a light kiss, and they continued to film intensely.


Netizens were able to see the film crew and the film set while the two actors concentrated on the filming. The netizens who saw the video commented, "This is the first time my heart fluttered so much just watching a drama," "This is such a good making-film video," and "I love these two actors' chemistry."
The drama gained many views as it ranked in 1st place in the Drama TV search ranking for the last week of June.