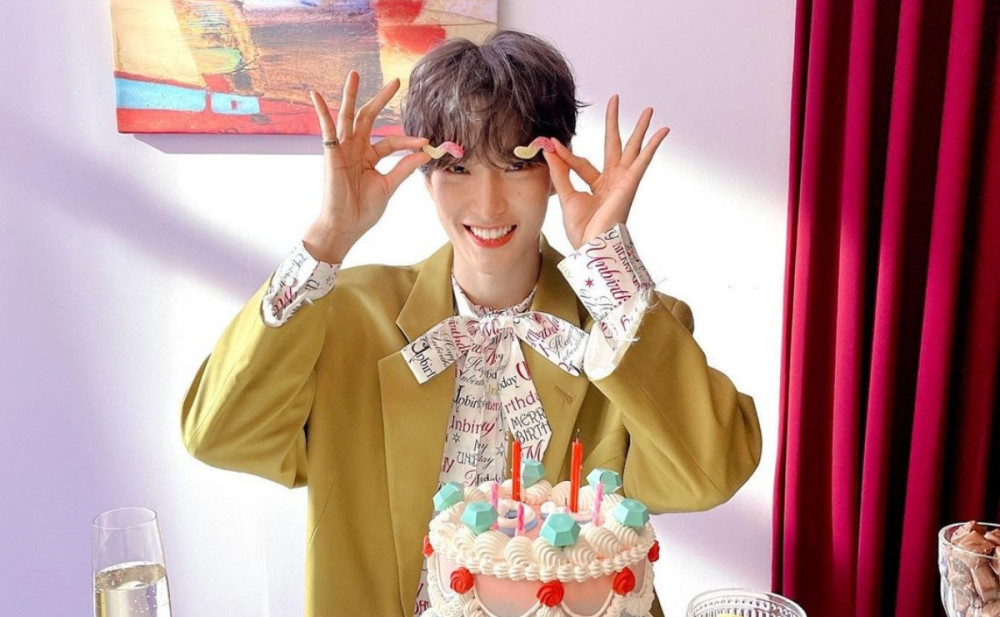 Another Seventeen member is officially on Instagram!
On July 4 KST, the Pledis Entertainment group took to their official social media to reveal DK's new Instagram account @dk_is_dokyeom.
In his first post, captioned "Congratulations #dk_is_dokyeom 🎂," he shares outtakes from a birthday-themed photo shoot where he playfully holds gummy worm 'eyebrows' over his eyes, creating a celebratory mood for his first official account activity. Surpassing 85,000 followers in the first half hour, his account already is receiving comments from fans all over the world expressing both their love and excitement.
Meanwhile, DK and the rest of Seventeen are currently promoting their latest single "Ready To Love," the title track off of their 8th mini album 'Your Choice.'
Check out his first Instagram post below!