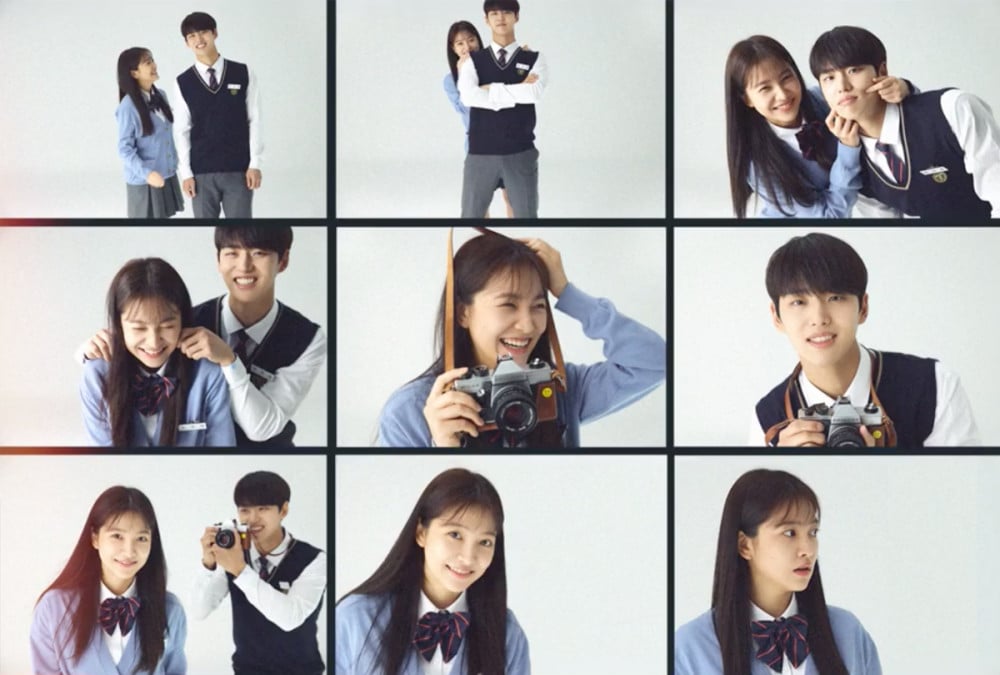 Web drama production platform 'Playlist' has unveiled a sweet film teaser poster for 'Blue Birthday', set to premiere this coming July 23.
'Blue Birthday' tells the story of a girl named Ha Rin, who witnesses the death of her first love on her 18th birthday. 10 years later, Ha Rin is given a chance to return to that fateful day. She decides to try everything she can to prevent the death of her best friend and first love, Seo Joon. Red Velvet's Yeri will be taking on the role of the female lead Ha Rin, while Pentagon's Hongseok will play the role of Seo Joon.
In the film poster below, Ha Rin and Seo Joon display their friendship with a series of bright, playful photos. However, Seo Joon, who was smiling with Ha Rin in the second to last cut, suddenly disappears, leaving Ha Rin alone and confused in the final cut.
Meanwhile, 'Blue Birthday' starring Yeri and Hongseok will air via Naver TV first, starting on July 23 at 7 PM KST. The series will also be available via YouTube starting on August 6.