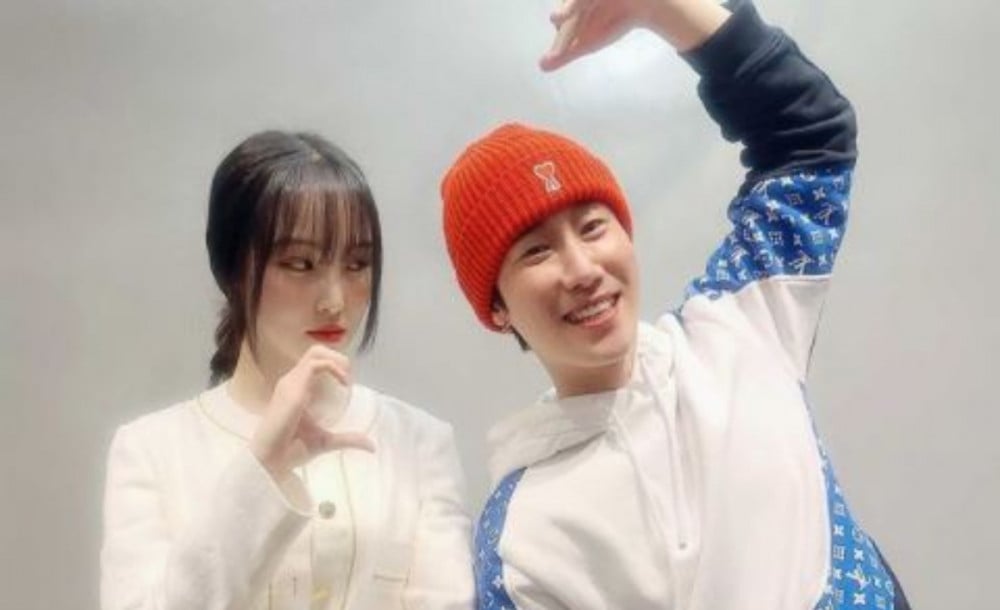 According to Sameside Company, San E will release his new song "So Silly" ('눈치없긴") on July 27th at 6PM KST, through various online music sites.

Hinting at his new musical release, San E uploaded a photo taken with GFriend's Yuju on his official Instagram on July 22nd. San E and Yuju's new song, "So Silly" will be an emotional song that expresses the exciting feelings before entering a relationship. It will tell the love story of a man and a woman who like each other, but are not able to catch onto each other's feelings and confess.
"So Silly" is predicted to have a similar vibe to San E and Raina's song "A Midsummer Night's Sweetness". San E's representative stated, "San E's uniquely warm and emotional rap, paired with Yuju's fresh vocals, will likely melt the hearts of fans once again."