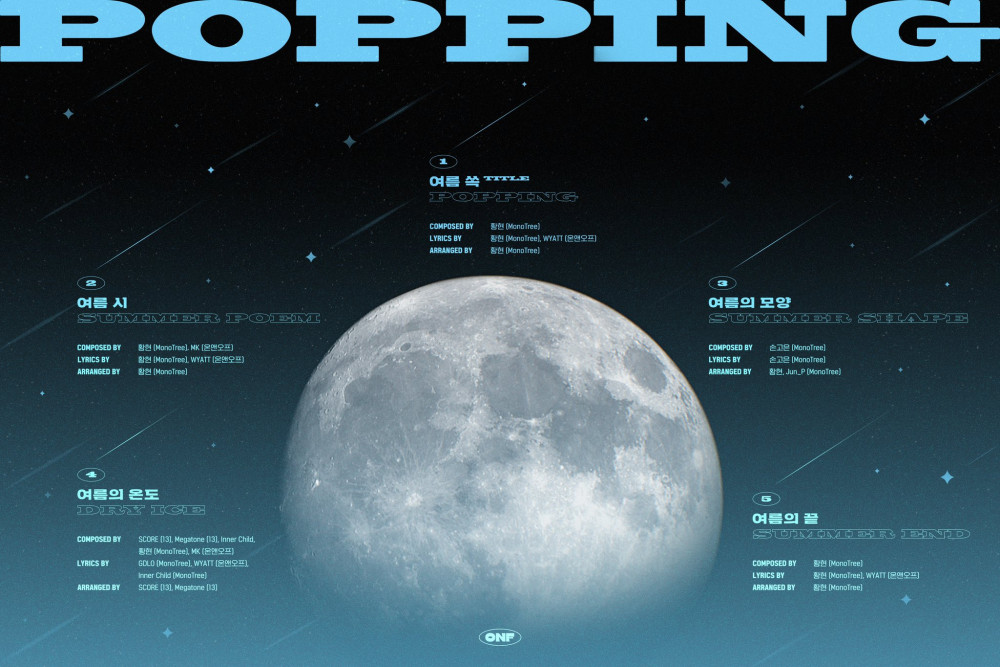 ONF continues to make its preparations to release a new mini-album for the summer.
Earlier last week, the boy group previously announced the release of a new album followed by a new concept photo in which the boys are ready to pop in and rock your summer.
On July 28 at midnight, the boys of ONF released a tracklist to their new popup mini-album 'POPPING.' This mini-album will be including five tracks with titles relating to summer. The tracks "POPPING," "SUMMER POEM," "SUMMER SHAPE," "DRY ICE," and "SUMMER END" will be included in this album.
This summer's pop-up album 'POPPING' will be ONF's first group comeback in approximately 4 months since the release of their 1st repackaged album 'City of ONF' in April.

The album release on August 9 KST, check out the tracklist until the release!