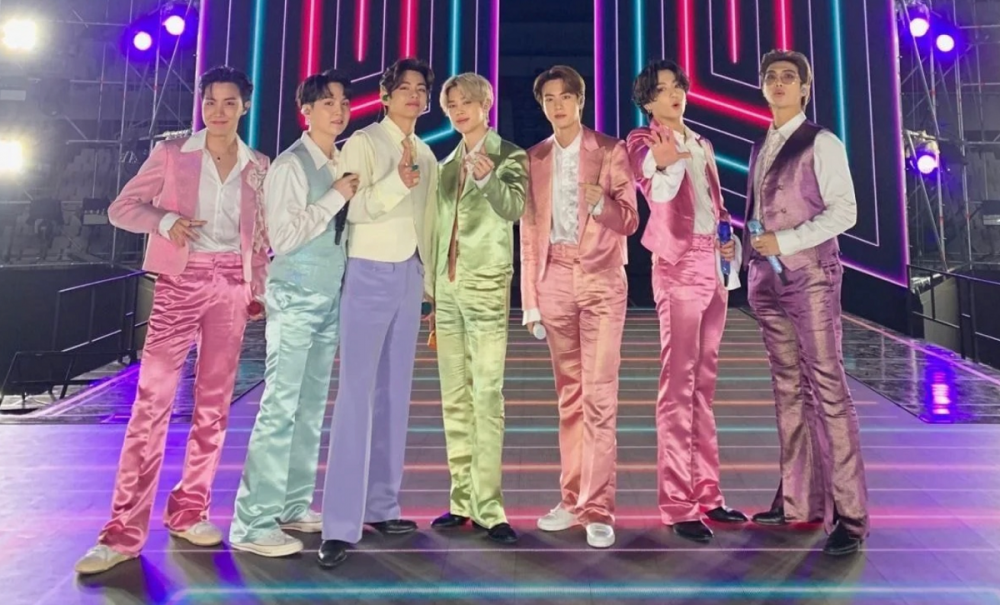 On a recent online community forum, netizens discussed the times when they thought BTS's stylist did not do such a good job in styling the BTS members.
One forum user posted several pictures and wrote, "BTS's styling is shocking, for reals. International fans don't like these styles either, so who exactly are these stylings for? BTS's Jungkook, Jin, V, Suga, Jimin, RM, and J-Hope are only 7 members. How can the stylist be this bad?"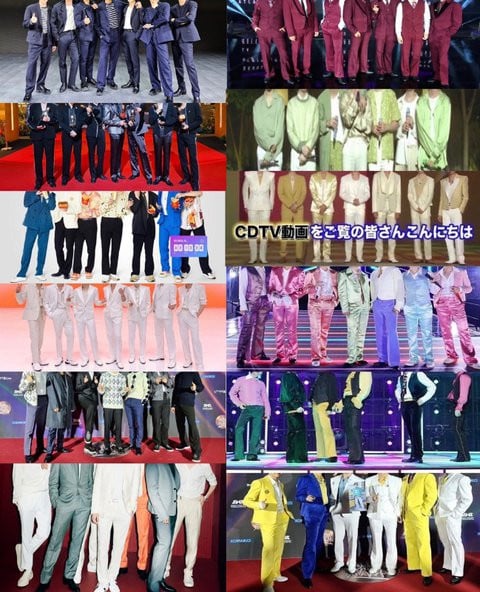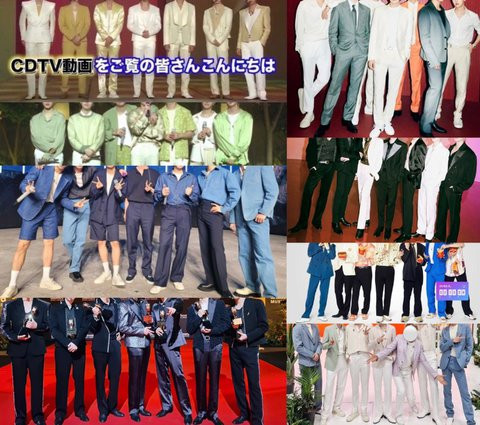 In response, netizens' comments included:

"With the world's most famous idol group, look at how their stylist styles them Lolll Even if you get fashion designers who didn't graduate yet, they would style them better than that."

"Wooga Family were dressed well and hip, but only Taehyung was dressed in a poorly fit suit. Even his necktie color was weird."

"The clothes that the BTS members choose to wear themselves are so much prettier. It makes me suspicious whether their stylist is really a person who specializes in fashion."

"It's amazing how BTS climbed up to their high status with their own visuals and talents, despite having that kind of stylist. BTS's career didn't get negatively affected by their bad stylist."

"Why is the stylist doing this with such good looking people...? It makes them look old...they keep styling the members that way..."
"To be honest, more than a stylist, the BTS members are just styled with all the latest collections, like models. I don't even know why they need stylists if this keeps happening."

"Their recent shocking outfit TT I'm sorry I couldn't protect my lil meow meow. Please change their stylist...The BTS members make their company so much money, yet, the stylist are so negligent on their job."

"Even if I style them, I could do better."

"The stylist seems like BTS's anti-fan."