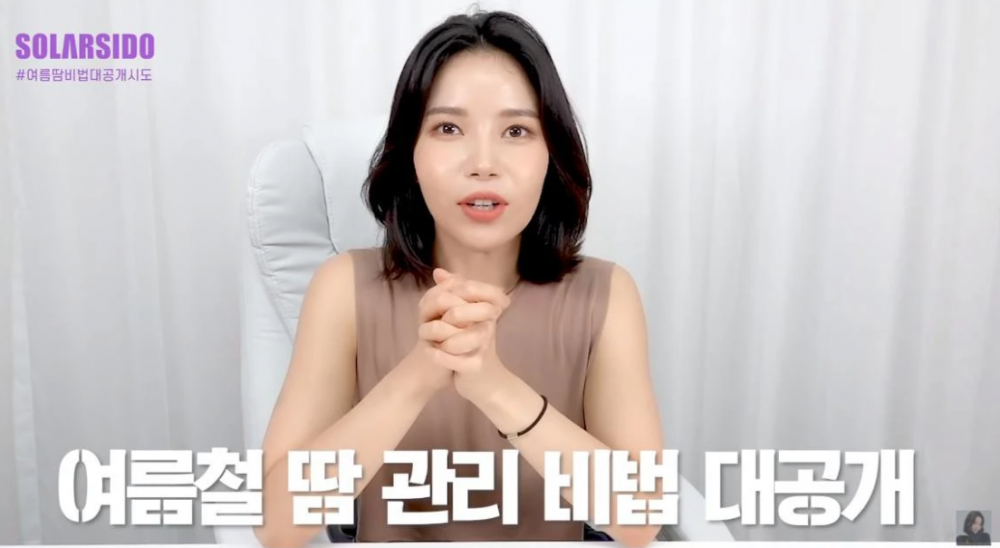 MAMAMOO's Solar shared pro-tips on staying dry in the summer heat.

Recently on her personal YouTube channel, the MAMAMOO member shared tips and tricks of how girl groups stay dry in the summer heat. Solar shared a few products and tricks that many girl groups swear by to stay dry while performing on stage in the summer.
The first product she shared was a cooling spray for the scalp. Solar said it's good for immediate relief but she said the product isn't very useful in the continuous heat. She then shared a cooling sheet that can be stuck on the forehead, cold freeze sprays, and underarm sweat pads. But she said though these products can be helpful, the best tip is avoiding the sun at all costs.
Check out the full video on Solar's channel below.