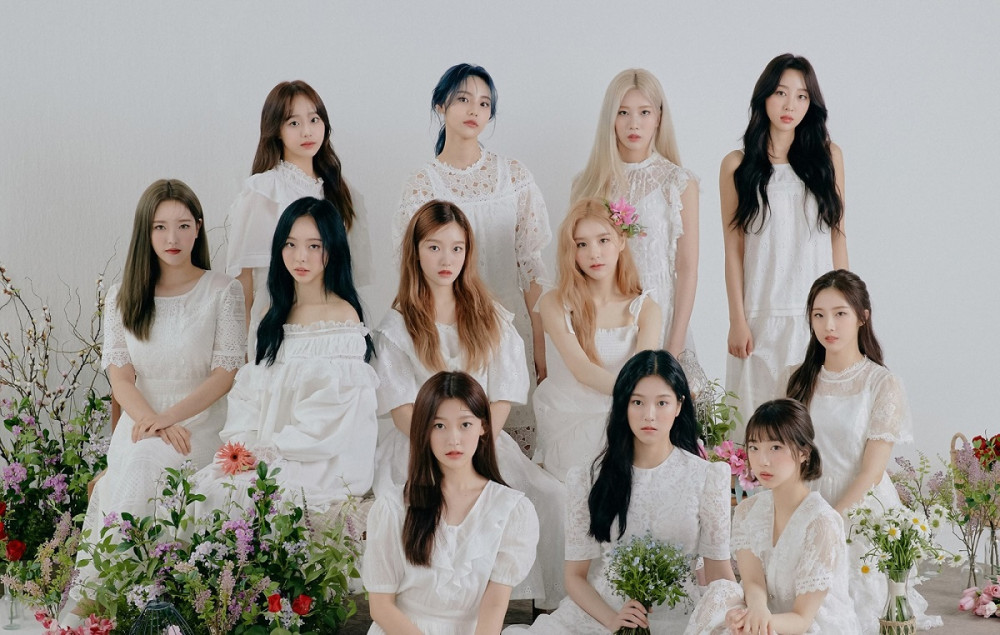 On July 13th at 7PM KST, LOONA's 4th mini-album '&' entered six different U.S. Billboard charts.
Their mini-album '&' ranked #14 on the Billboard 'World Album' chart, #59 on the 'Top Current Album Sales' chart, and #24 on Billboard's 'Heat Seekers'. In addition, their title track "PTT (Paint The Town)" ranked #17 on the 'World Digital Song Sales' chart for its second consecutive week and #8 on the 'LyricFind Global Chart'. In particular, LOONA ranked #32 on Billboard's 'Emerging Artists' chart. With their mini-album '&' making impressive achievements in six different US Billboard charts, LOONA has made a powerful return to the music industry.
Shortly after the release of '&', LOONA also ranked #1 on the iTunes 'Worldwide Chart' for three consecutive days, #1 on the iTunes 'Album Charts' in 36 different regions, including the United States, and won 1st place on Korean music shows as soon as they returned with their comeback stage. Marking their official comeback after a long hiatus of 2 years and 5 months, LOONA received a pouring amount of love from global fans. A lot of attention is focused on LOONA as they continue to break records, furthering their previous achievement of ranking #112 on Billboard's main album chart 'Billboard 200' with their 3rd mini-album '12:00' ('Midnight').