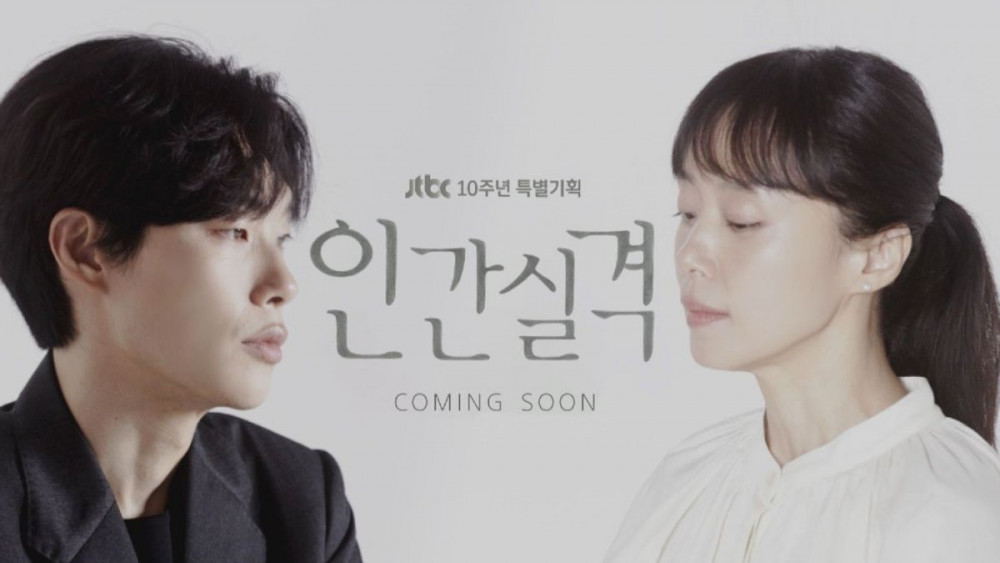 On July 27th, JTBC's upcoming drama 'No Longer Human/Lost' (directed by Heo Jin Ho and Park Hong Soo, screenplay written by Kim Ji Hye) revealed its first main poster. The 'lost' version of the revealed main poster previewed the fateful meeting between Bu Jung (played by Jeon Do Yeon) and Kang Jae (played by Ryu Joon Yeol), two individuals who are very similar, yet different.

The release of the drama's main poster garnered a lot of attention for its capture of the complicated inner feelings of Bu Jung and Kang Jae, in one cut. Ryu Joon Yeol's deep, lonely gaze shows his confusions in life, and Jeon Do Yeon's sorrowful eyes, close to tears, express her anxiety. The phrase "How far have we come now?" reflects the fear and hopelessness of the characters, as they wander aimlessly in life. Many viewers will likely be able to relate to the emotions of the characters portrayed by Jeon Do Yeon and Ryu Joon Yeol.

The production crew for 'No Longer Human/Lost' stated, "The synergy between Jeon Do Yeon and Ryu Joon Yeol, who both portray realistic emotions seen on a daily basis, is beyond perfection. The story of the two characters, while showing the harsh reality of life, will provide warmth and comfort."

'No Longer Human/Lost', JTBC's 10th anniversary special project drama, will premiere in September.