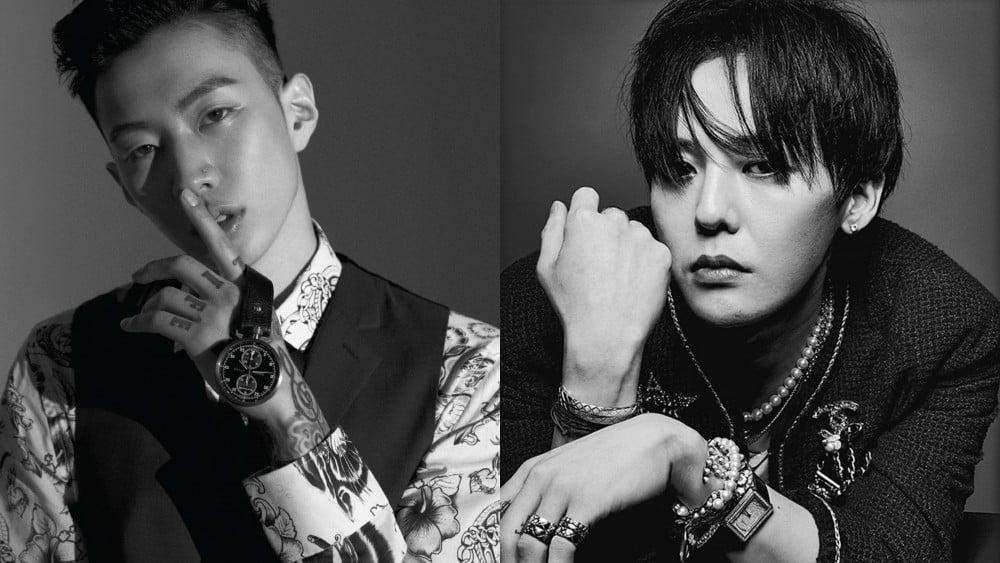 Jay Park recently went on Twitter answering fans' questions about various topics. Where he was asked about a possible collaboration with BIGBANG leader G-Dragon?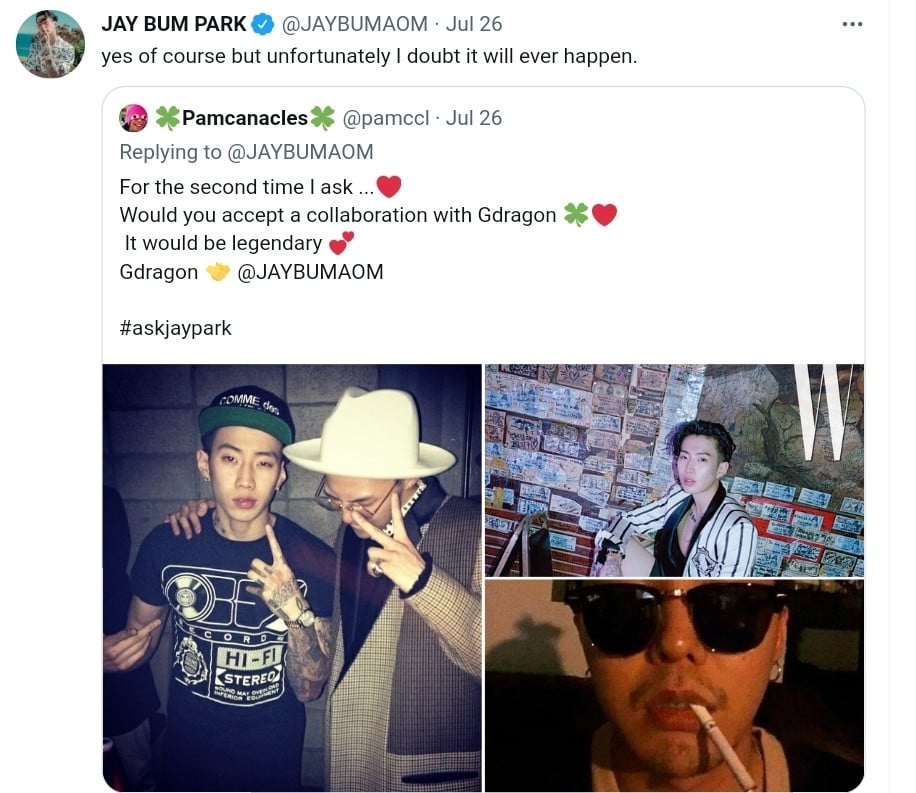 Jay Park then went replying, showing his wish to collaborate with G-Dragon, but unfortunately, he thinks that will never happen.
the two artists go back in history, as it was revealed that a possible group between Jay Park, G-Dragon, and Taeyang was about to be formed in 2006 as a collaboration between YG Entertainment and JYP Entertainment, till it was all thrown away and Jay Park debut with 2PM and G-Dragon and Taeyang debut with BIGBANG, the group that Jay Park believe to be the greatest boy band in history.