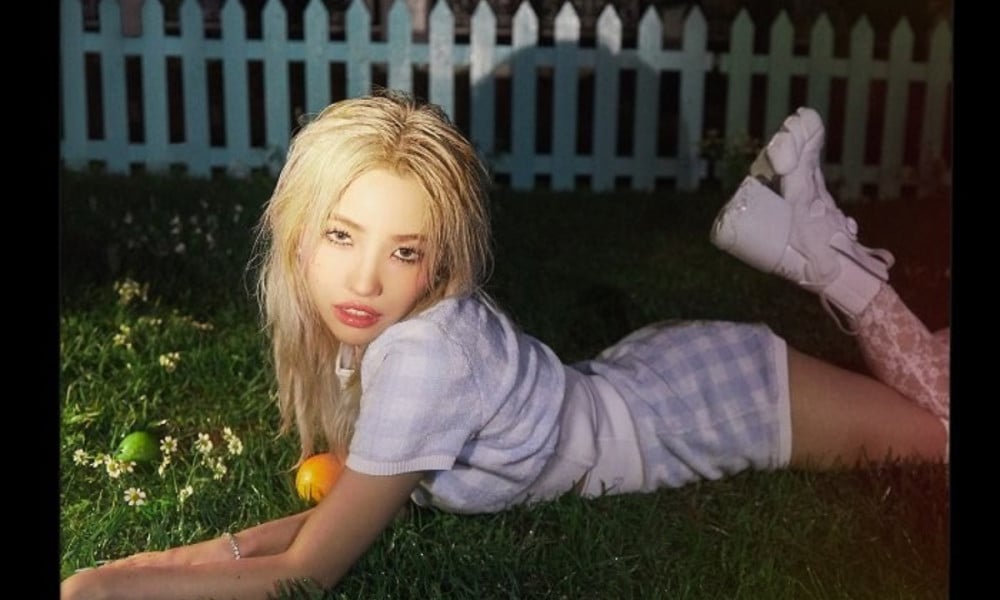 (G)I-DLE member Soyeon's solo album 'Windy' is displaying an extraordinary presence in the music industry through her global achievements.

Soyeon's mini album 'Windy' was officially released on July 5th and as of July 6th, it topped the iTunes 'Top Album' charts in twenty-one different regions. This included Canada, Greece, Norway, Portugal, Sweden, Turkey, Brazil, Chile, Mexico, Vietnam, Philippines, and Malaysia. 'Windy' also ranked #1 on Japan's Rakuten Music real-time charts.

'Windy' is an album released from the perspective of Soyeon's alter ego named Windy, a free-spirited soul that resembles the wind. Her tracklist contains various genres and unique concepts and in particular, the title track "BEAM BEAM" is an exciting summer song that targets the preferences of global K-pop listeners.

Soyeon has solidified herself as an artist who is a trend leader in the K-pop market with her unique concepts and ideas, as well as her talent in creating music.