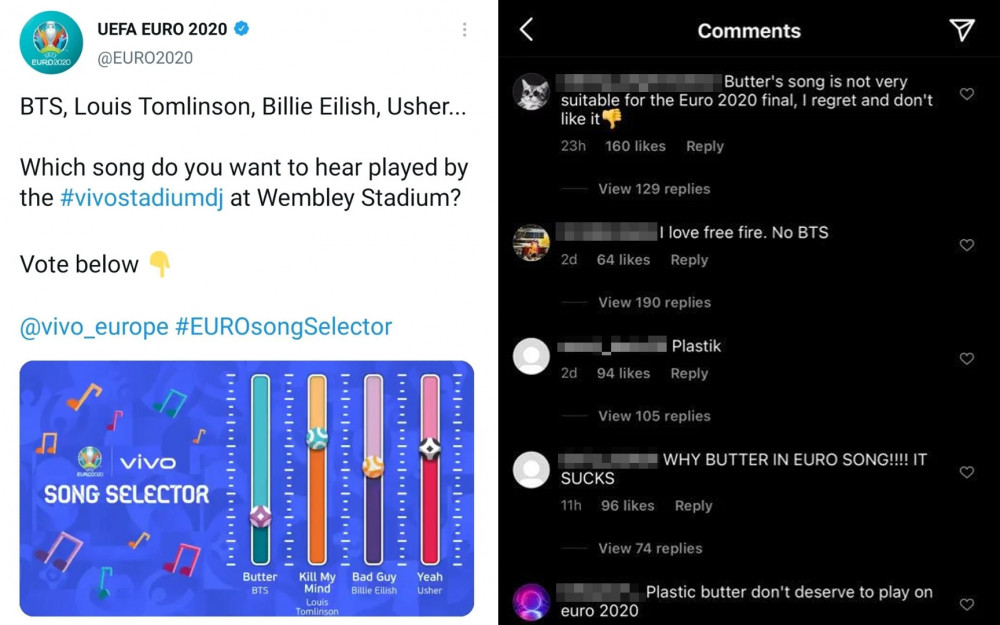 Recently, UEFA EURO 2020 started a poll on which songs will be played during the final games of EURO 2020 at the Wembley Stadium.
The four candidate songs included BTS's "Butter," Louis Tomlinson's "Kill My Mind," Billie Eilish's "Bad Guy," and Usher's "Yeah."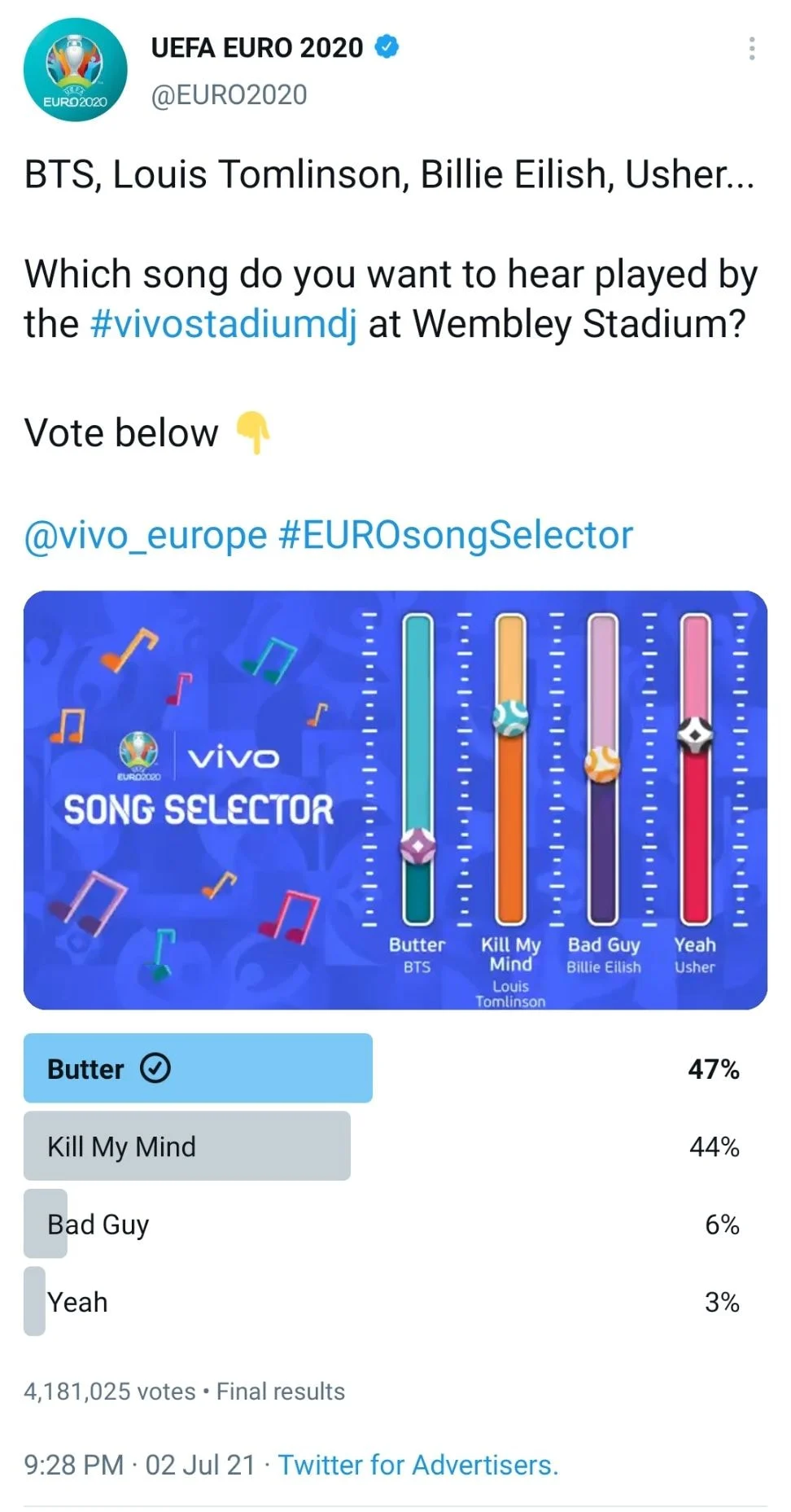 Soon, many BTS fans banded together to put in their votes on social media and increased the votes so that BTS would come in at number 1 and their latest single "Butter" could be played during the soccer tournament.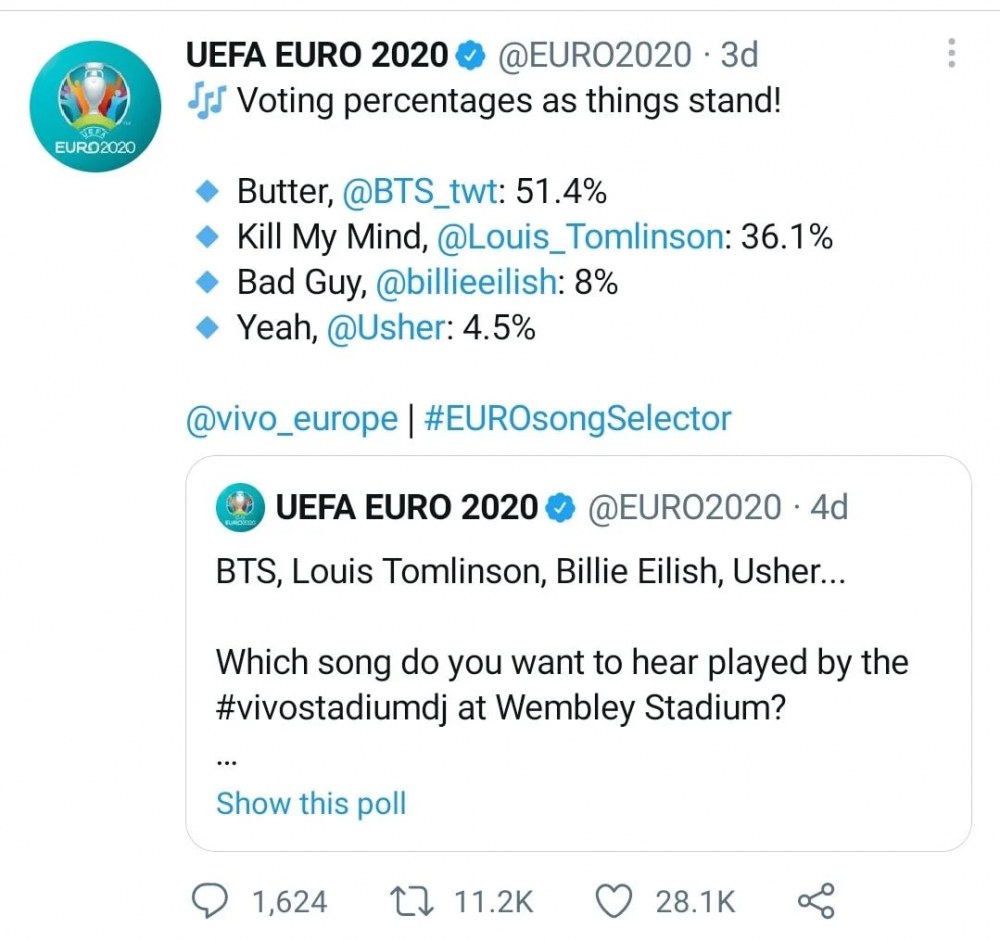 When UEFA released the results midway, many BTS haters took to social media to send their hate toward the group and complain about the results. Some of these haters even took to Instagram to leave comments of hate towards the K-pop act.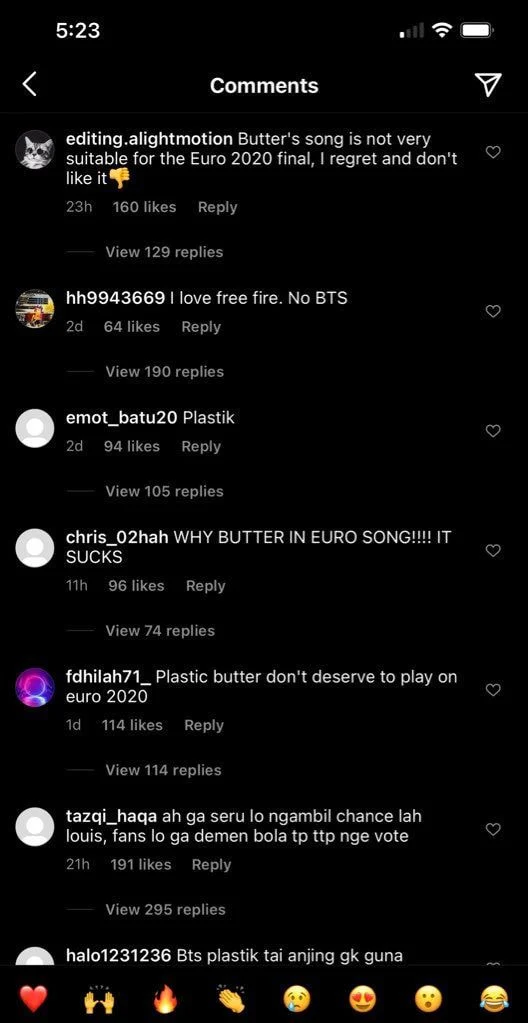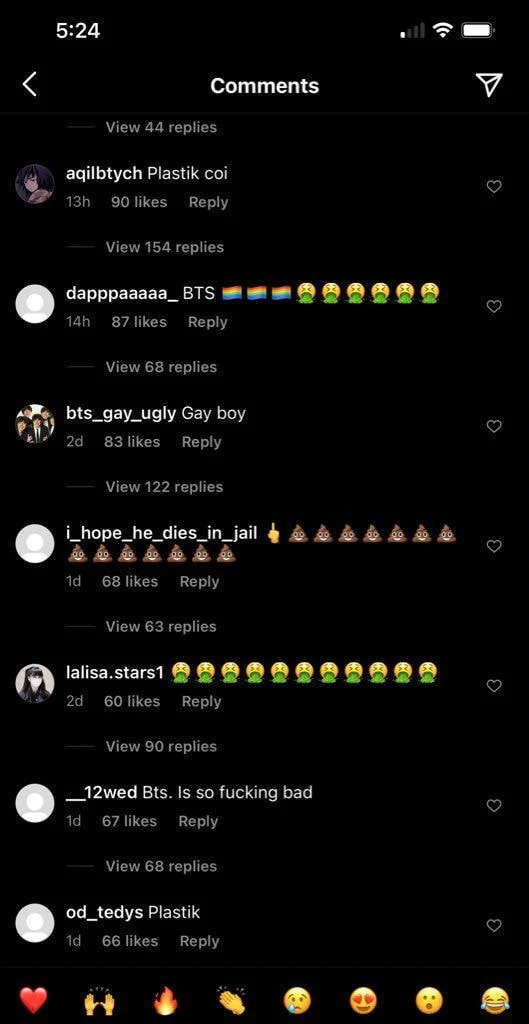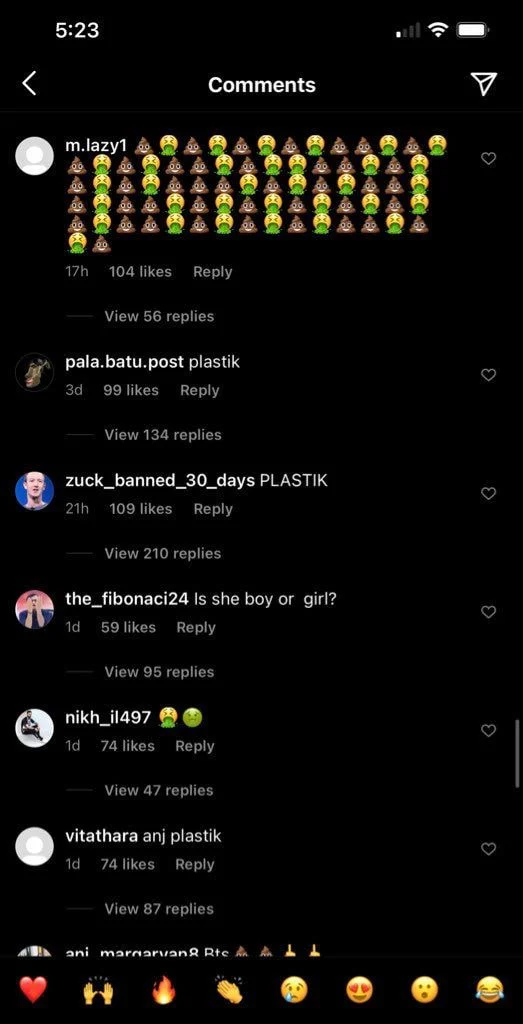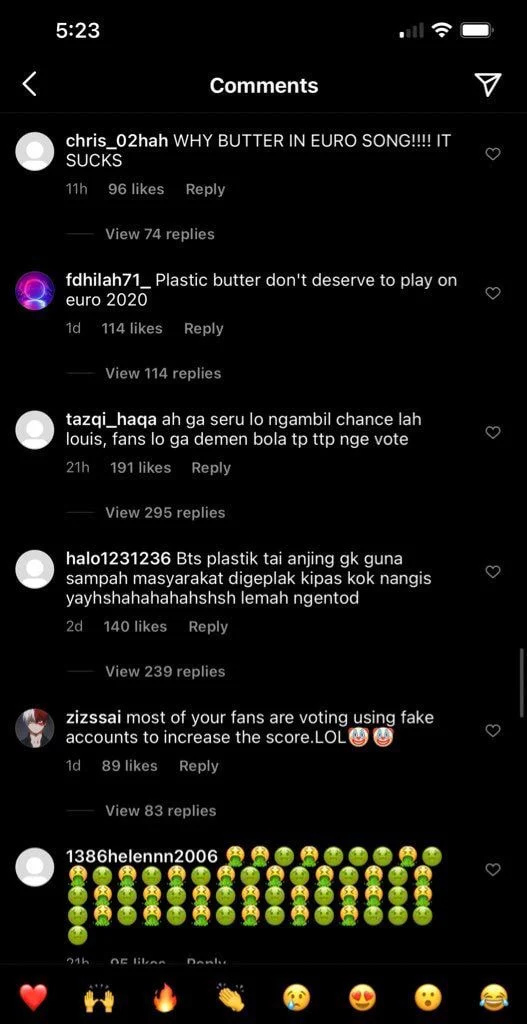 Despite the haters and netizens who were against BTS's "Butter" being played at the EURO 2020, the polls closed with BTS taking the number 1 spot. As many One Direction fans were disappointed and angered at the results, they tweeted that Louis Tomlinson also received a lot of votes and asked for both BTS's and Louis Tomlinson's songs to be played at the event.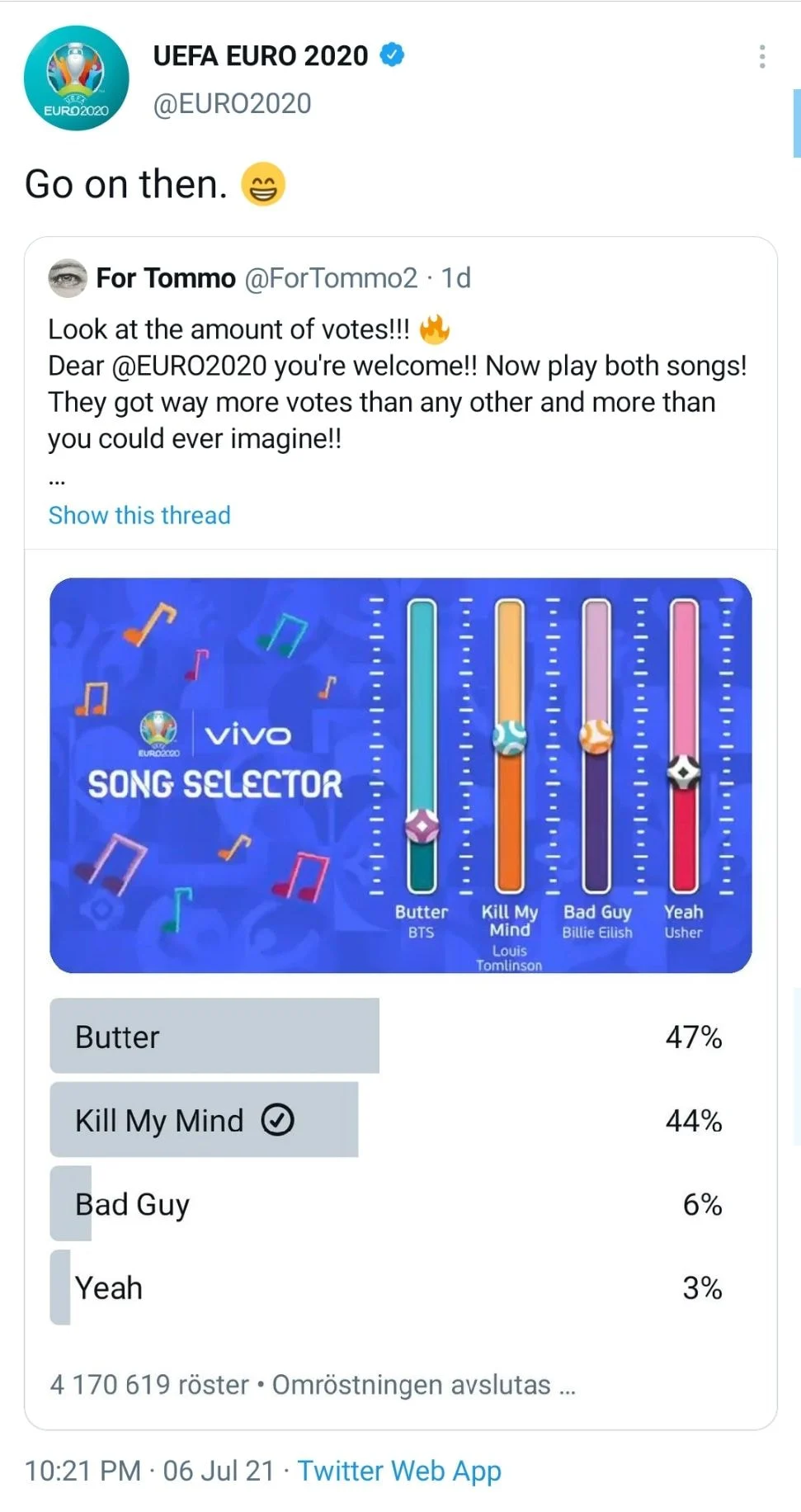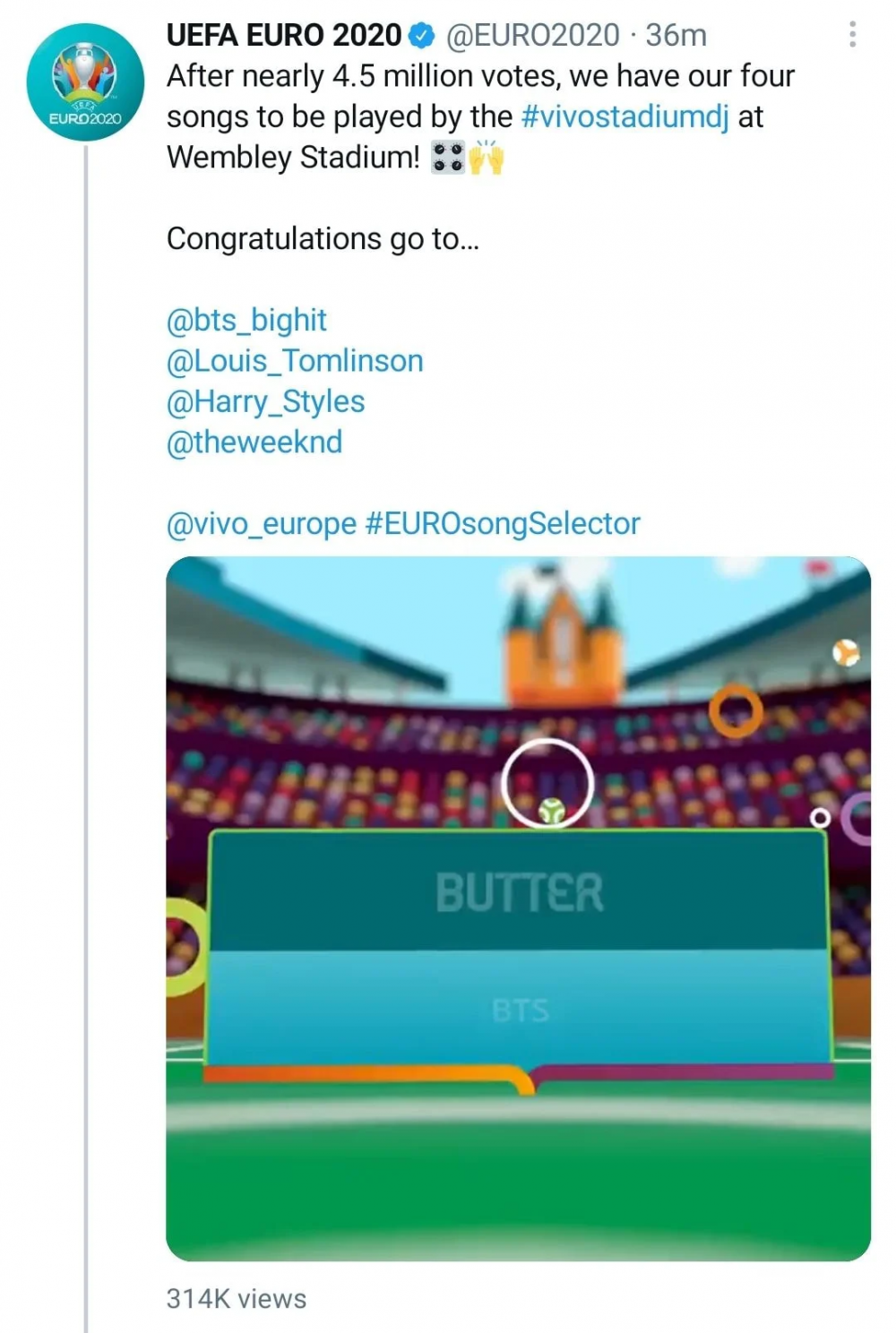 In turn, UEFA EURO 2020 announced that they will add both songs to their playlist to be played at the final three games at Wembley Stadium.
Nevertheless, many Korean netizens were angered at the actions of the international netizens who terrorized BTS's Instagram and sent hate towards the group.
Netizens commented, "I wonder if they would have played all four songs if BTS didn't get number 1," "Why are they so extreme like that," "well, BTS's song will still get played at the tournaments and also these haters' malicious comments will forever be recorded in history," "I say they're racist, lol," "Plastic? they didn't do any plastic surgery," "Wow," "If Korea had a poll like that, we wouldn't have terrorized the other artists' social media accounts," and "Doesn't matter if they send hate, BTS is number 1 for six consecutive weeks!"