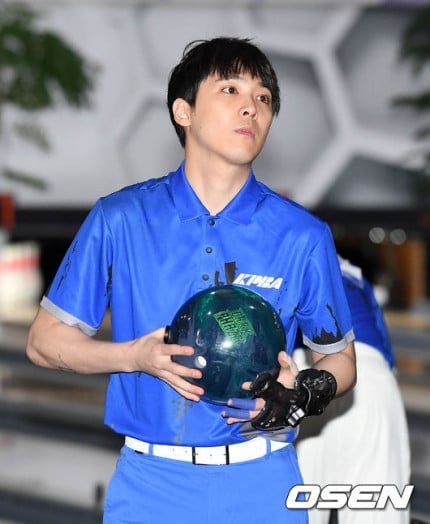 The 2021 Pro Bowling Tour, which completed its opening match last month in strict accordance with quarantine rules, will continue its second tournament of the season in Gumi, Gyeongsangbuk-do.
The KPBA (Korean Professional Bowling Association) announced that the 2nd DSD Samho Cup Professional Bowling Tournament will be held at Gumi City Sports Complex Bowling Stadium from July 14- July 22.
This competition is hosted by DSD Samho Co. Ltd. and is a large-scale competition with 540 participants, including 420 men and 120 women. It is a semi-grand competition with total prize money of 120 million KRW (105,000 USD).
Lee Hong Ki, who was discharged from the military last April, will participate in this tournament as a professional bowler.
The entire tournament will be broadcast worldwide via 'KPBA,' the official YouTube channel of the Korean Professional Bowling Association (KPBA), and the final will air live on SBS Sports on July 22 at 1:50 PM KST.