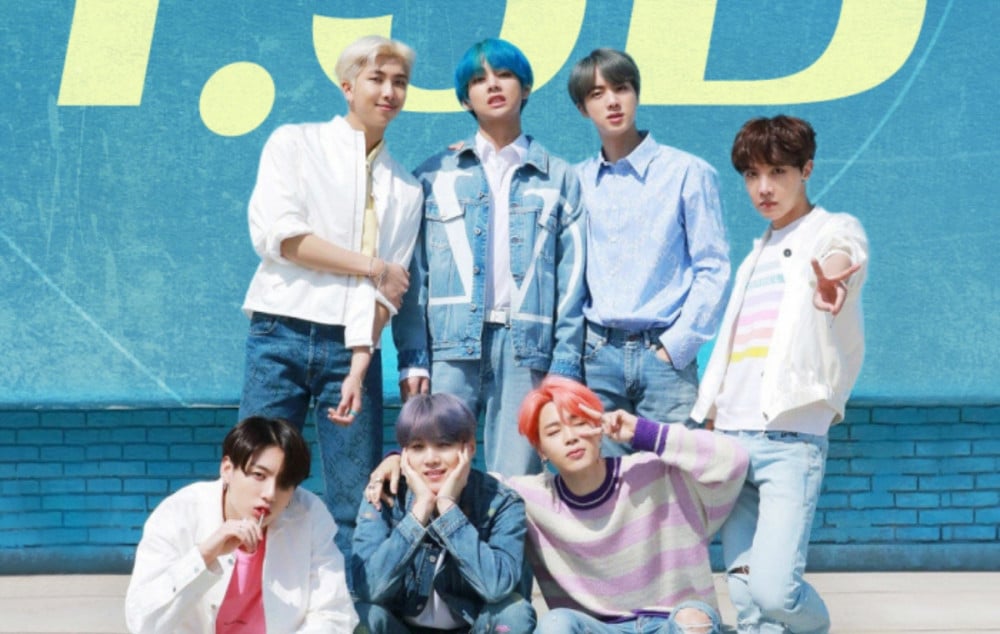 BTS music videos are continuing to be a huge hit on YouTube!

On July 18 at 4:17 PM KST, the music video for BTS's 2019 single "Boy With Luv" (feat. Halsey) surpassed 1.3 billion YouTube views, becoming the second BTS music video to do so after the music video for "DNA."
To commemorate the milestone, BTS's agency Big Hit Music unveiled a congratulatory poster image through their official social media accounts.

Overall, BTS has 34 different music videos over the 100 million view mark. Following closely behind "DNA" and "Boy With Luv," the music video for "Dynamite" has surpassed 1.1 billion views. "Fake Love," "Mic Drop," and "IDOL" have all surpassed 900 million views, "Blood Sweat Tears" and "Fire" are at 700 million views, "Dope" and "Save Me" are at 600 million views, "Not Today," "Spring Day," and "Butter" are at 400 million views, "Boy in Luv," "ON (Kinetic Manifesto Film)," "Life Goes On," and "Black Swan" have surpassed 300 million views, "War of Hormone," "I Need U," "ON," and "No More Dream" are at 200 million views, and "Danger," "Just One Day," "We Are Bulletproof Pt. 2," "Run," "Serendipity," "Singularity," "IDOL" (feat. Nicki Minaj), "Dynamite (B-Side version)," "Dynamite (Choreography version)," "I Need U (Original version)," "Ego," "Interlude: Shadow," and "Permission to Dance" are all at the 100 million view milestone.
Meanwhile, "Boy With Luv" is the title track off of BTS's April 2019 album 'Map of the Soul: Persona.'

Congratulations to BTS and ARMY!