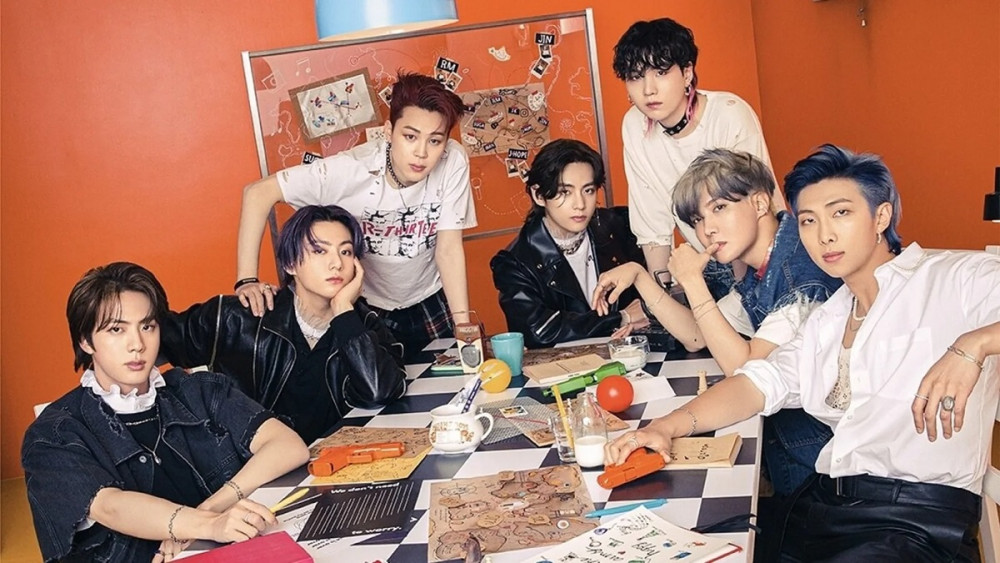 BTS will show their support for South Korea at the 2020 Tokyo Olympics.
According to the Korea Sports Council, Big Hit Music provided free-of-charge music videos of BTS's "Butter" and "Permission to Dance" to Team Korea House, who operates the Korean pop culture content during the 2020 Tokyo Olympics. Team Korea House has the purpose of promoting South Korea and their teams through various cultural contents.
This year's Olympics is Team Korea House's first time operating online, due to the global pandemic. Thus, Team Korea House's VR (virtual reality) Exhibition Hall was set up, with the goal of providing a variety of contents divided into the K-Sports Zone, K-Culture Zone, and K-Travel Zone. Further, it will provide a platform for the Taegeuk Warriors to express their support for their national sports team and athletes. A representative of the Korea Sports Council stated, "The music videos for BTS's "Butter" and "Permission to Dance", which will be screened at the VR Exhibition Hall operated by Team Korea House, will be a huge support for the Taegeuk Warriors."

Team Korea House plans to operate from July 15 to August 8.