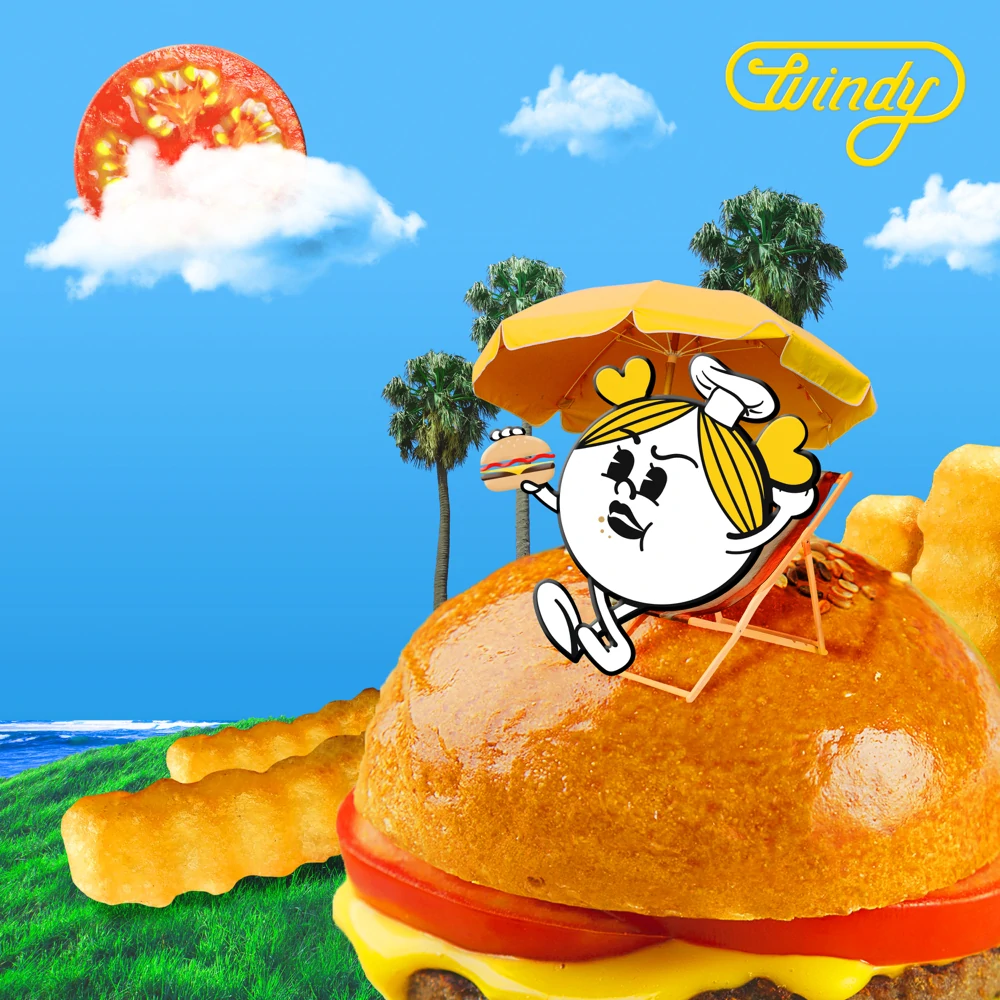 [This review reflects the opinions of the author and not necessarily those of allkpop.]
Track List:
1. BEAM BEAM
2. Weather
3. Quit
4. Psycho
5. Is this bad b****** number?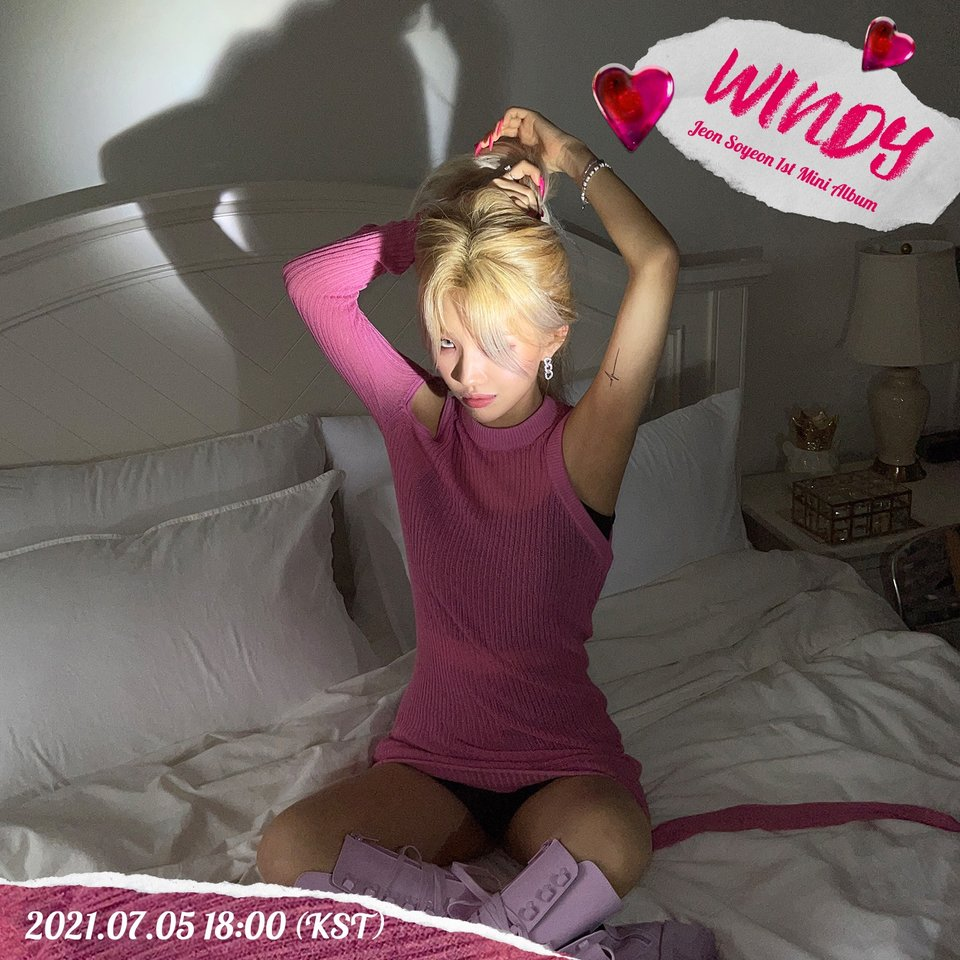 Windy marks JEON SOYEON's first official solo album release. Though this album is a mere 5 songs, its experimental prowess cannot be overlooked. SOYEON has managed to come up with an ultra-dynamic and exciting mix of tracks that showcase her individuality perfectly. Beginning with her title, "BEAM BEAM," Windy shows a different side to SOYEON that's navigating her coming-of-age tale. "BEAM BEAM" has a slight rock-inspired vibe with a whimsical and spitfire performance that only a rapper of her caliber can achieve. As a title, SOYEON knocked "BEAM BEAM" out of the park.
"Weather" is a completely different sound from "BEAM BEAM," but a stark difference that's welcomed. With an aspect of sexiness and demure bounciness, "Weather" is intoxicatingly rhythmic with a Billie Eilish-like vocal lilt. A booming bassline then welcomes "Quit," another song that expertly mixes multiple genres into an electro-pop masterpiece. The focal point of "Quit" can be either the hypnotizing drop or its perfectly aligned vocal progression. As a producer, SOYEON blows other idols of her caliber out of the water. When it comes to a SOYEON produced track, there's simply no contest.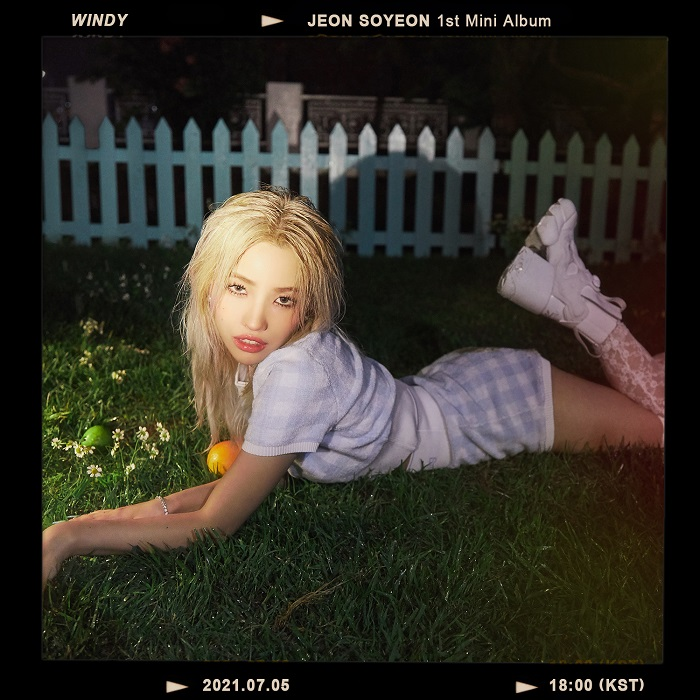 "Psycho" is the only slightly downtempo song of the release. With a slight jazz inspiration, this song has something about it that's slightly haunting. "Psycho" is without a doubt a tried and true forlorn love song concept, but executed in a way that reflects the intricacy of her thoughts.

Finally, we are gifted (and I mean it when I say gifted), with "Is this bad b****** number?" featuring BIBI and Lee Young Ji. First, the song's melody is absolutely genius; the unique usage of a dial tone is something that I've never heard in all the albums I've reviewed. Second, the inclusion of a rough and tough Lee Young Ji and wispy and ethereal BIBI complements SOYEON's keen and sharp performance perfectly. This trio is unrivaled, and if there was a song that you had to check out from Windy, this is is the one. "Is this bad b****** number?" is the best example that female idols can serve their skills just as well as their highly-revered male counterparts.

MV REVIEW
Showing an ultra playful and energetic solo, JEON SOYEON brings the light-hearted fun in the coming of age song, "BEAM BEAM." Featuring her working in a fast food joint, SOYEON breaks through her limitations to invent a sound and appearance solely her own. Summery and lively, the video's aesthetics and SFX match up to the whimsical attitude of her title well. Particularly, the SFX is fun, campy, and addicting to watch. SOYEON is gorgeous as always, making her scene-to-scene ensemble changes ultra-engaging to the viewer. A must-watch MV for fans of this multi-talented idol!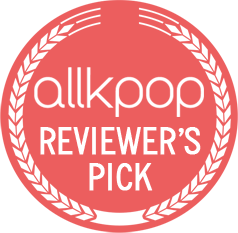 MV SCORE:
MV Relevance…..9
MV Production…..9
MV Concept……..9
MV Score: 9.0
ALBUM SCORE:
Album Production…...10
Album Concept……...10
Tracklisting…………...9
Album Score: 9.67
Overall: 9.33