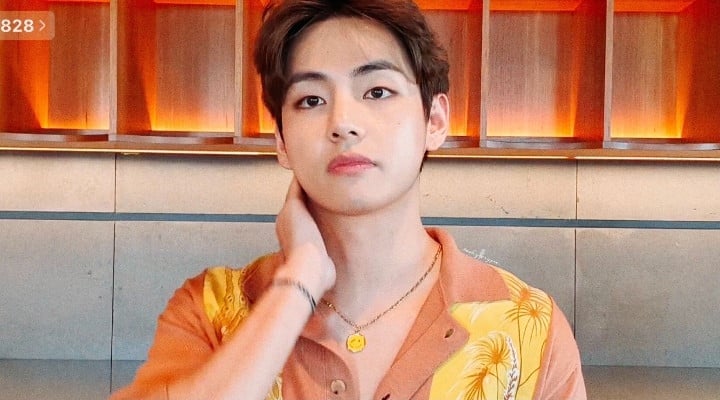 Kim Taehyung appeared on V live today, surprising fans with a brief mukbang after a long time. He also shared his taste in music while looking absolutely gorgeous as always, leaving fans in awe of his visuals.
BTS's V trended on several platforms with his several names and with multiple keywords from the live minutes after appearing as fans discuss his beautiful looks and amazing taste in music :
Again proving his Midas touch, V sells out the necklace he was wearing on several websites minutes after he appeared on the vlive, proving his big influence once again.
Even though it was a brief appearance, Kim Taehyung was glowing and very happy, which made fans more excited and happy to see him.