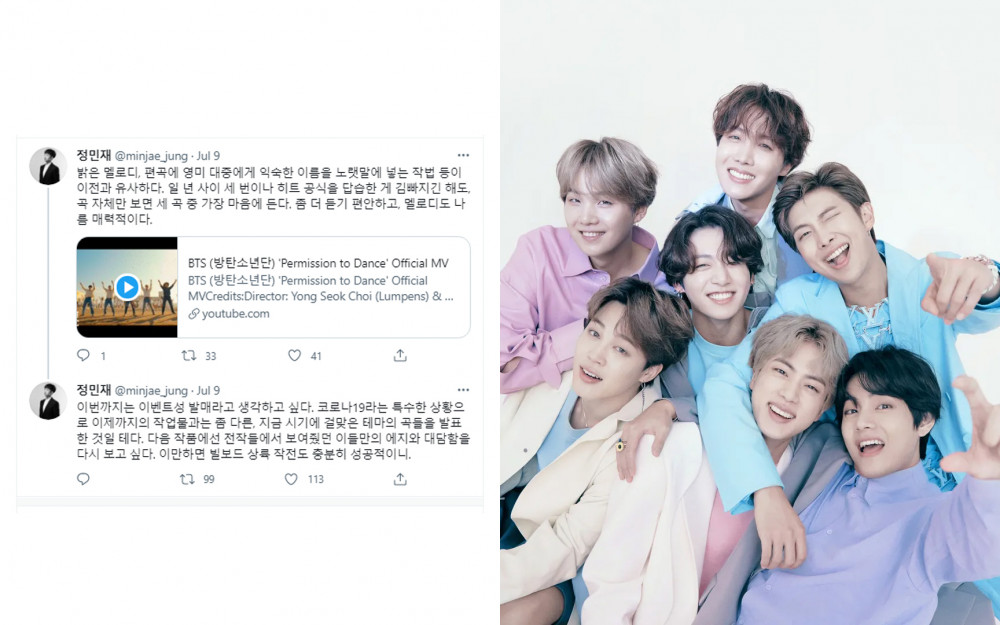 BTS has been extending their record for the seventh consecutive week, as "Butter" topped the Billboard's HOT 100 charts once again.
Recently on July 9, the global K-pop group released another exciting English track, "Permission to Dance." While fans all across the world were ecstatic with the new track, there were a few who were disappointed as they hoped for something different.
Music critic Jung Min Jae tweeted his honest thoughts and feelings on Twitter, which has triggered a fervent discussion in a popular online community.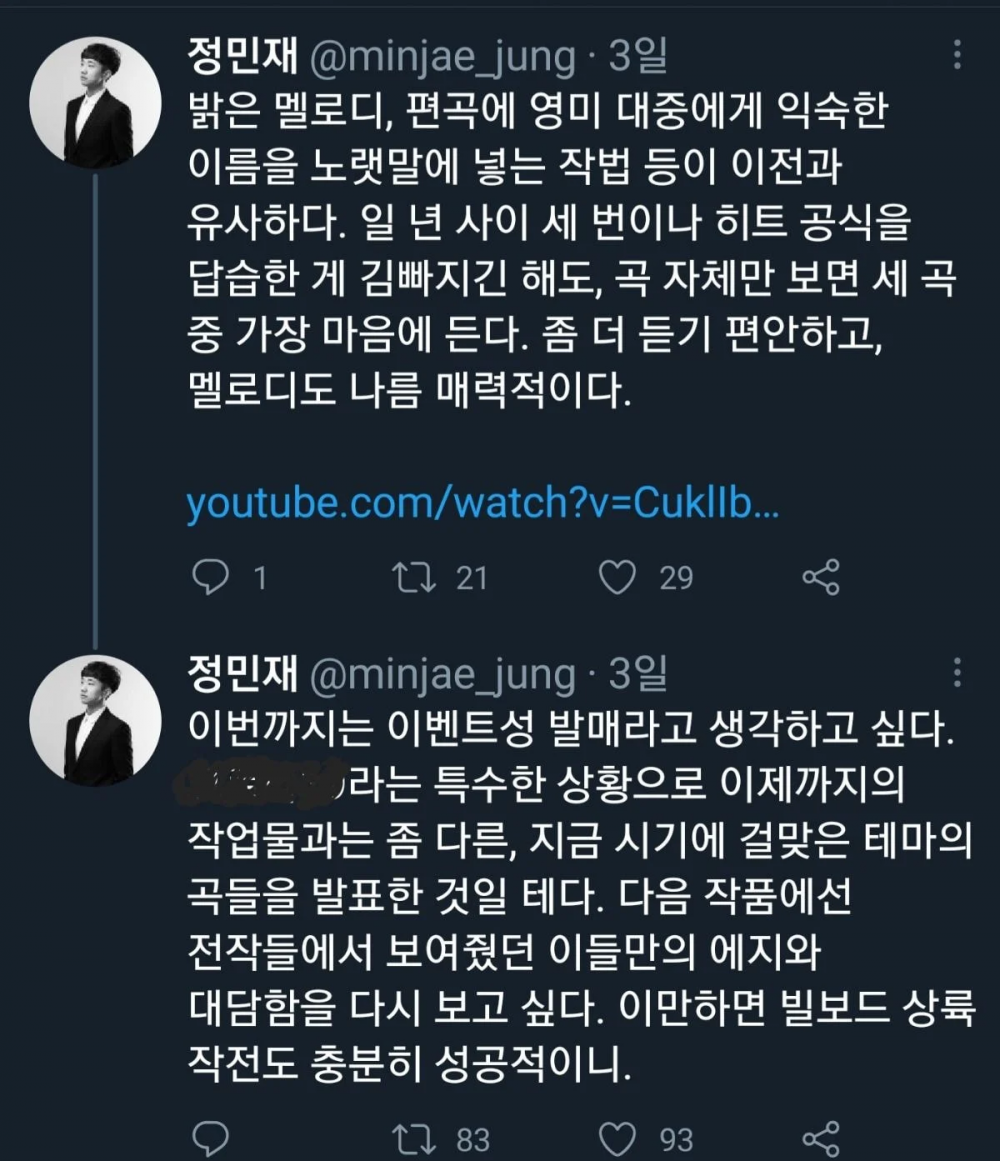 The music critic wrote, "Bright melodies and lyrics that include names familiar to the English-speaking and American public - It's similar to the previous songs. Although it's exhausting to hear three songs that follow the 'hit-song formula' in one year, this song itself is the best of the three. It's easier on the ears and the melody is quite charming."
He continued to write in his next tweet, "I'd like to think of these as special event releases. I'd like to think the recent works are different from the previous works that have been released given the special situation with COVID19. In the next releases, I'd like to see that edge and boldness that they have shown in their previous works again. They have been sufficiently successful landing on the Billboard charts."
Netizens and fans gathered in an online community to discuss the music critic's remarks as they joined the conversation of various opinions. Netizens commented, "I disagree. I think a lot of English-speaking fans entered the fandom with the three English songs and now these fans listen to BTS's Korean songs. That's why there are even memes about it," "I'm not a BTS fan but I received so much healing from 'Dynamite,' 'Butter,' and 'Permission to Dance,' I think it's just a perfect song for me," "I get what the music critic is saying. I feel that BTS's song style did change this year," "BTS did release a Korean album recently so I don't know what this critic is saying," and "I think 100% people would have criticized BTS if they released intense songs like 'ON' or 'Black Swan' during a time like this."

One netizen added the following image: