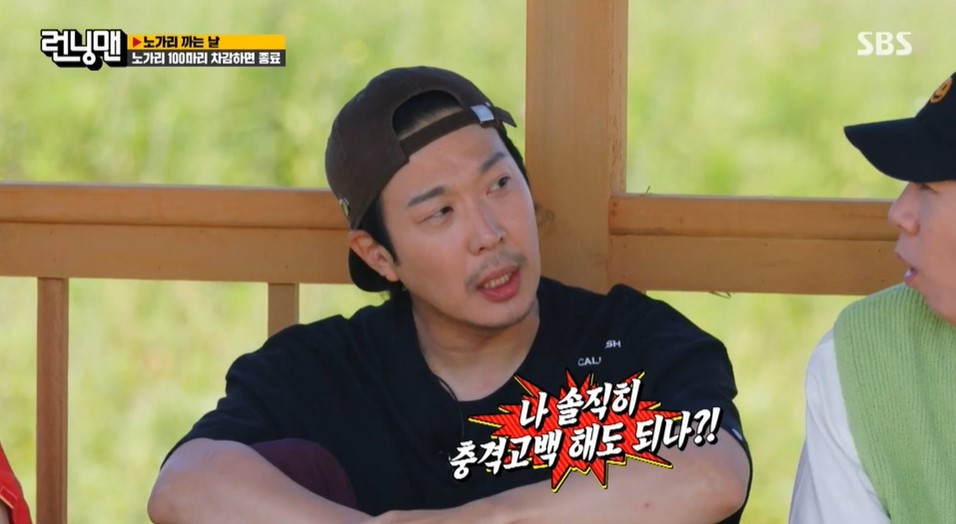 HaHa revealed a girl group member once had a serious crush on Yoo Jae Suk.


On the July 4th episode of SBS's 'Running Man', the members had a 'talking race'. The game's winner has to talk nonstop for about 8 hours first. Every 10 minute's talking will earn 2 fish and the first one to earn 100 fish will be the winner. The one who doesn't win until 3 PM would become a sore loser who would have to go through a penalty.
While the members started off talking about anything, they started talking about offscreen celebrity couples or flings. Yoo Jae Suk tried to talk about Kim Jong Kook and Yoon Eun Hye, but Kim Jong Kook strongly resisted, saying someone actually liked him back in the 'X-Man' days.

Haha then added, "Can I drop a bomb here? A girl group member really liked Yoo Jae Suk. I was good friends with her and she had a serious crush on him. But then she already got married so I shouldn't reveal her name." Yoo Jae Suk responded, "There is hearsay like this but I've never once had someone ask me out."