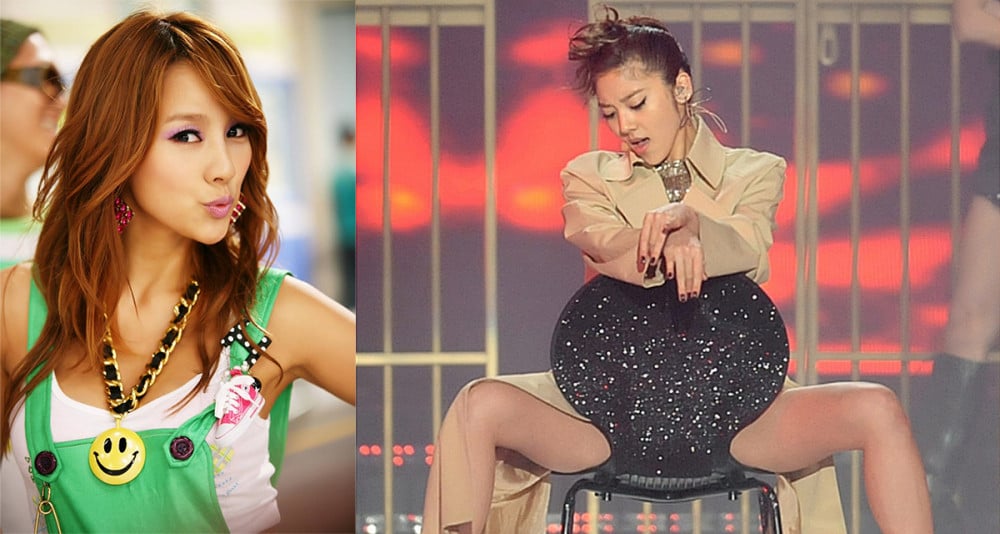 In our last article, we discussed the power rookie artists of 2008, or also known as the legendary year of K-pop. People often call 2008 the golden year of K-pop, just because there were so many memorable debuts, songs, and artists in this particular year!

In this week's article, we are checking out the solo artists that shined 2008. Let's see who dominated the music charts thirteen years ago.
Son Dam Bi - Crazy


Before Son Dambi was killing it with her acting on "When the Camellia Blooms" or showing her goofy side on "I Live Alone," the former singer was dominating the music world with her famous chair dance on "Crazy." The dance became so big that it was often copied in comedy shows and just in general. This track was how Son Dambi got her name out there in the K-pop world.
Seo In Young - Cinderella


Seo In Young was killing it in the variety world with "We Got Married," and her success with Jewelry earlier in the year helped boost her solo career. Seo In Young returned with "Cinderella" in the summer of 2008, and her actual Cinderella concept on the show "We Got Married" aligned perfectly with this song -- generating even more attention. On top of that, the song was extremely catchy, thus performing high on the charts.
PS: Before PSY killed it with Gangnam Style, he technically killed it with Cinderella, as he wrote this song!
Uhm Jung Hwa - D.I.S.C.O


The legend Um Jung Hwa returned to the k-pop scene after a long hiatus in the summer of 2008. The catchy disco song coupled with T.O.P's featuring made it a viral song to jam out to. The first-generation legend was able to portray that she can handle any kind of concept, as she continues to challenge new concepts despite her age.
Lee Hyori - U-Go-Girl


When people think of Lee Hyori, they automatically think the biggest hit song to be "U-Go-Girl." Lee Hyori simply dominated the summer of 2008 as she made her comeback with the 3rd full-length studio album. The catchy melody of the song and Lee Hyori's ability to handle the song sincerely made the song that can accurately depict Lee Hyori. Her 3rd album was also when she turned 30, and this album demonstrated that age could not stop Lee Hyori, and her era was only beginning. Boy, was she right-- she ends up sweeping the charts in 2008 and wins the 2009 SBS Variety Awards with Yoo Jae Suk for "Family Outing."
Solo artists, more specifically female solo artists, really did make their mark in 2008 K-pop. These four superstars continue to entertain us today in Korean entertainment, and there's a reason why. Who is your favorite? Is there a different solo artist that made your 2008 shine? Let us know in the comments below!