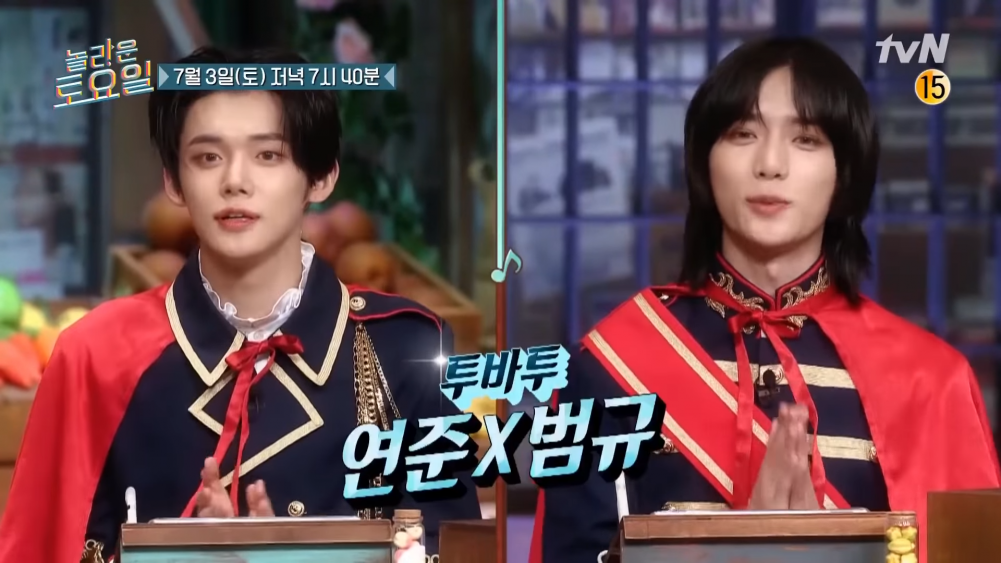 TXT released their second full album, 'The Chaos Chapter: FREEZE', and made a comeback at the end of last month on May 31.
The boy group spent the month of June promoting with the title track, "0X1=LOVESONG." Then on June 25, the group released the remix version of their title track featuring pH-1, Woodie Gochild, and Seori.
The teaser images showed items associating with a date out, such as ice creams, flowers, a movie date, and more. The teaser images only showed these elements with the word 'YOU' in the middle.
They continue with their promotion as Yeonjun and Beomgyu are to appear as guests on the upcoming episode of 'Amazing Saturday - Doremi Market' that will air next week.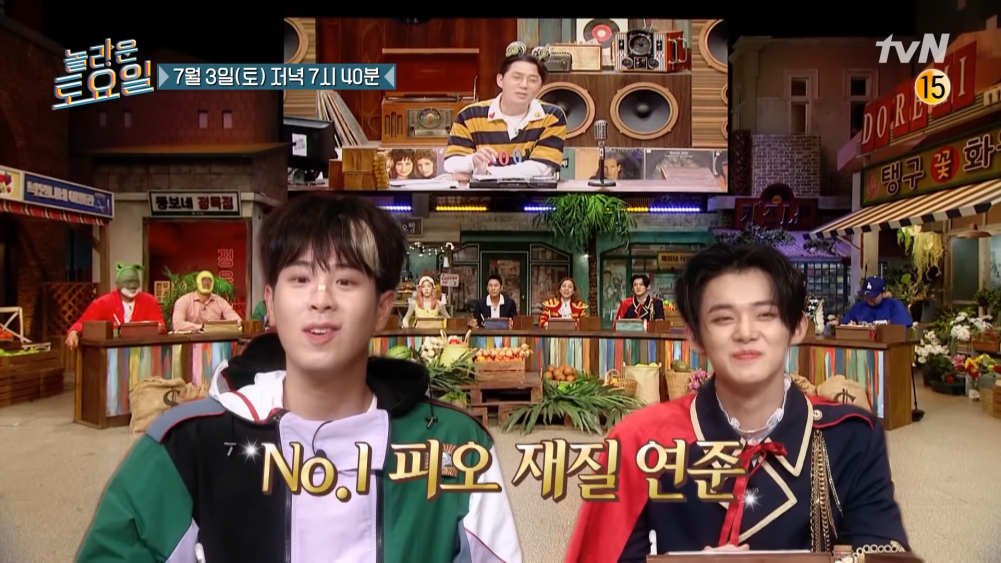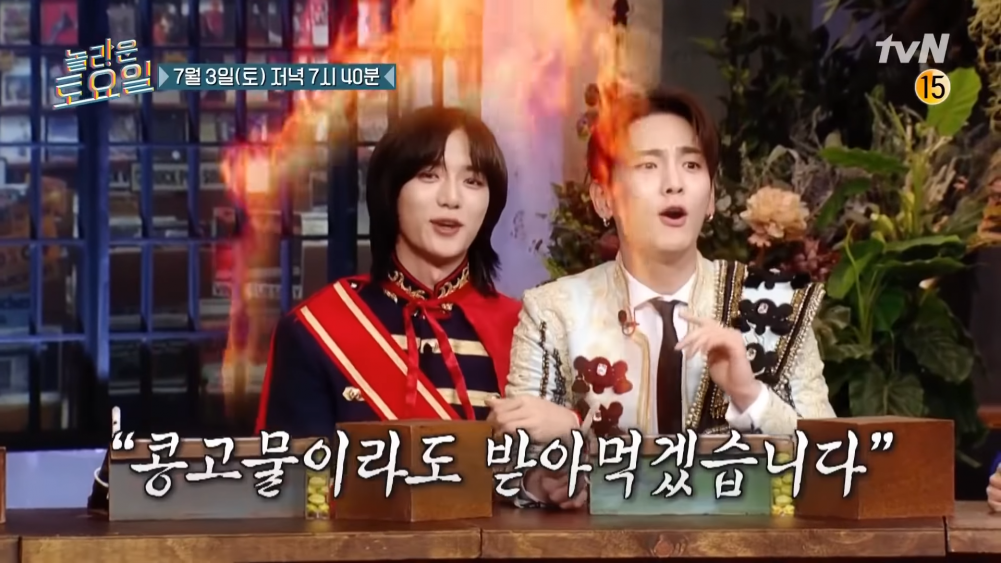 As soon as the preview for the next episode aired, excited fans took to a popular online community to share their thoughts on the two members' visuals.
Netizens commented, "Their visuals are so crazy, omg," "They really look like princes," "Next week's viewer rating will skyrocket," "I'm so excited to see these two members interact with P.O and Key," "Omg, P.O with Yeonjun and Key with Beomgyu will be so crazy," "Why are they so good looking," "Yeonjun's face is surreal," "They looked like twins when they first debuted," and "I'm so excited for next week!"