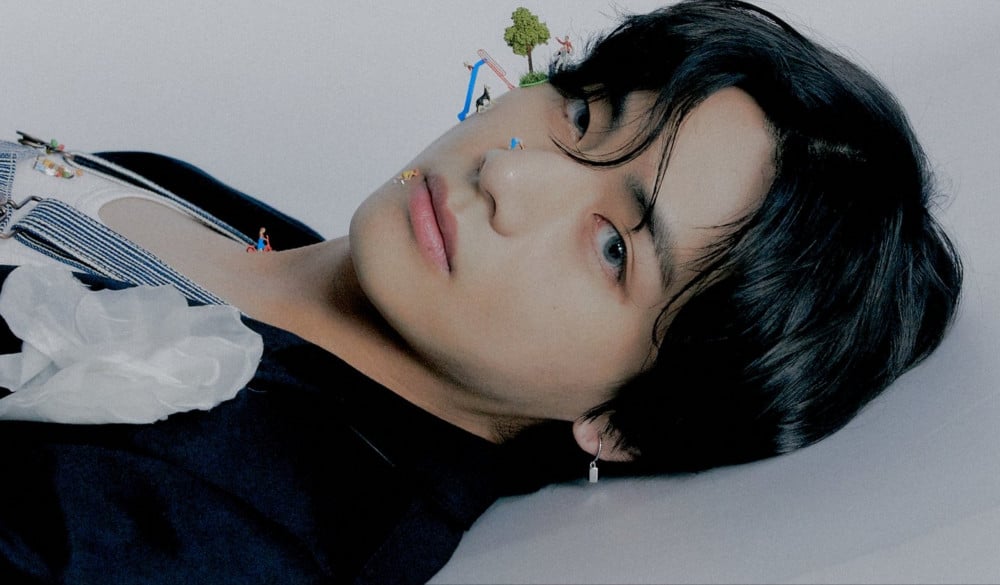 It's been known that BTS's V is one of the most popular idol worldwide; his ability to attract non-fans is what gave him the title of "The Stan Attractor." Over the past week, we saw this in action, with celebrities worldwide showing their interest in him.
Very famous Korean actress Kim Sa-Hee who starred in K-dramas "About Time" "Secret Guardian," ... revealed that her bias is BTS V.
Lim Jimin, a Korean singer from upcoming boy group JUST B, recommended V's Winter Bear on their official Twitter account.
Known as Idols' idol, V's list of idols idealizing him grow each day with an addition recently.
Jay, a vocalist, main rapper, lead dancer of Enhypen, revealed that his role model is Kim Taehyung.
American actress and older sister of Demi Lovato expressed her love for Taehyung too; she previously revealed that he is her bias in BTS.
Artist Manager, Marketing & PR girl at Red Ninja & Hyphen; Nicole Sarmiento, also shared that her icon is Taehyung on Twitter.
V's global popularity reaching everywhere; from India, Japan, Indonesia...
Talented Indian child actress Chahat Tewani revealed that she looks up to Taehyung as her fashion inspiration.
Indian actress and professional dancer Vrushika Mehta commented under Taehyung's picture with "So cute."
Yusaku Maezawa, a Japanese billionaire, revealed that his bias is Taehyung in a YouTube video.
Angga Yunanda, an Indonesian actor, posted his and Taehyung's picture via his Instagram story.
As SBS radio producer Lee Jae-Ik said that V is BUTTER's "main character," the artist seemed to steal the spotlight everywhere.
BBC Radio 1, one of the largest British radio tweeted about how good-looking Kim Taehyung is in BUTTER's orange suit.
BTS V keeps on proving his immense popularity each day, grabbing the attention of the whole world.