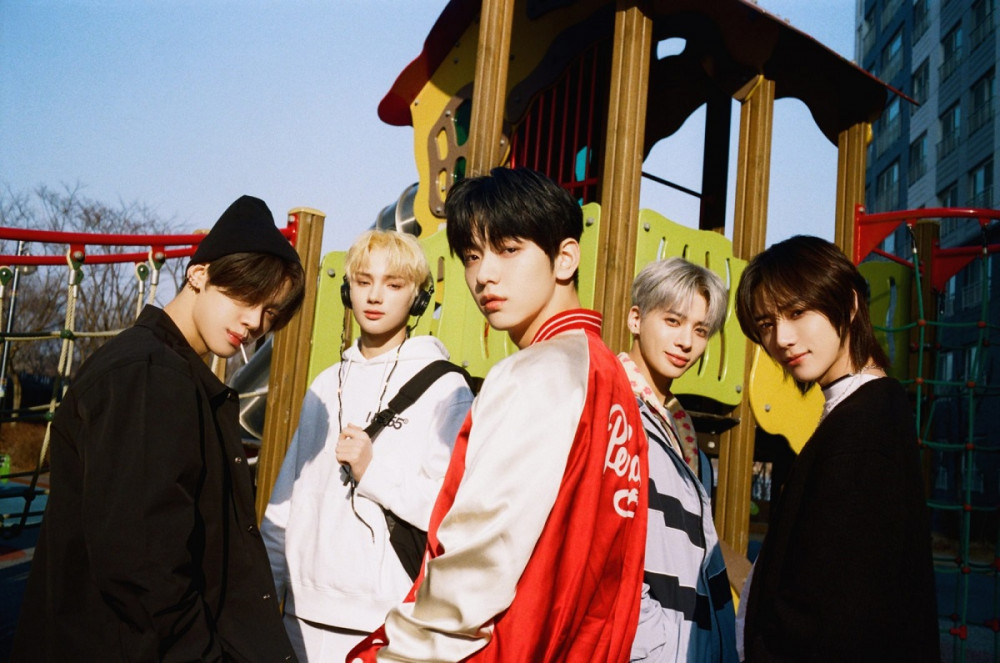 On June 9, TXT will be making a guest appearance on the MBC M variety show 'Weekly Idol'. TXT recently returned with their second full studio album 'The Chaos Chapter: Freeze', promoting their title track "0X1=LOVESONG (I Know I Love You) feat. Seori", and has been gaining global recognition and popularity.

During the 'Weekly Idol'! Home Mini Concert' section of the show, TXT will be performing a vocal cover performance of "In Your Blood", a song originally by Shawn Mendes. This song resides in the special memory of TXT member Hueningkai reminiscent of his pre-debut days, and it was also TXT's first cover song as a team, which had been released for their one-year debut anniversary.
On this day, many will be able to see how much TXT has grown, amidst their celebration of their 800th day into their debut. Further, in contrast to their usual powerful movements and performances, their cover performance will showcase the group with softer and sweeter vibes.