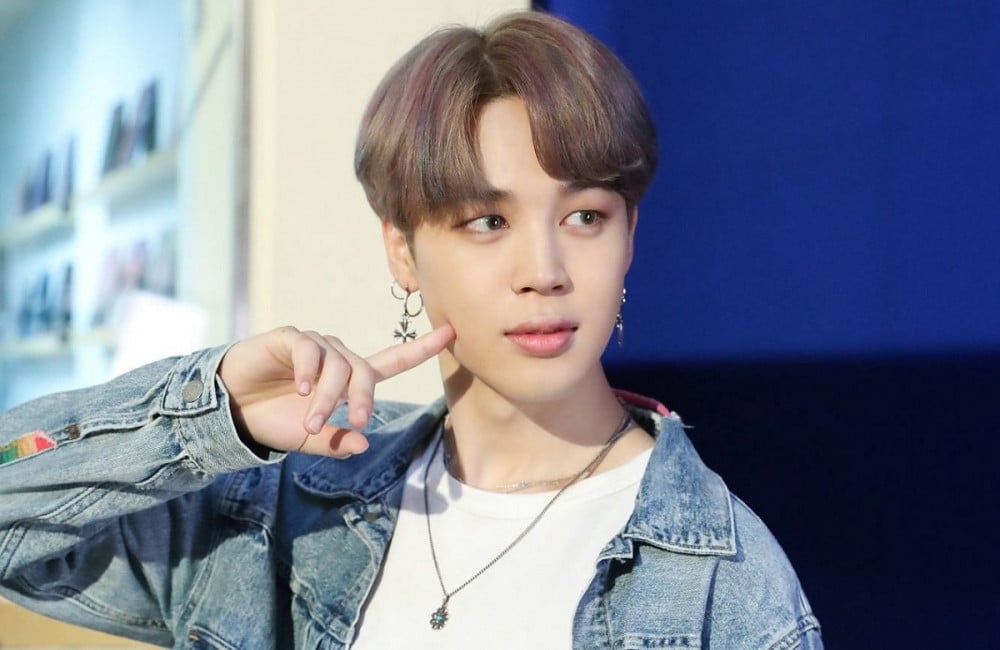 On a recent online community forum titled, 'Jimin must be really kind', netizens discussed how good of a person BTS' Jimin seems to be, based on specific moments throughout his career.
1. The BTS members chose to bring Jimin with them to a deserted island.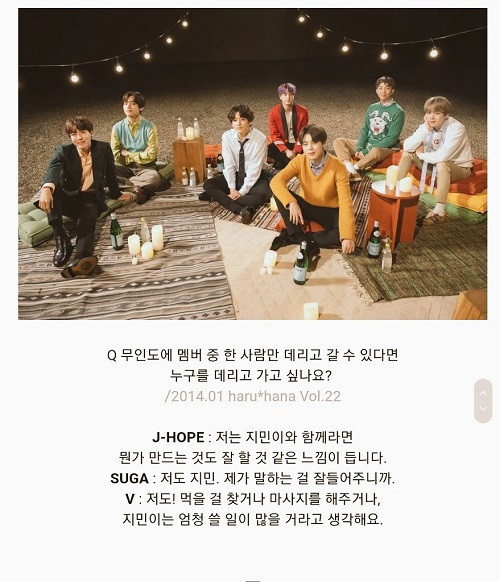 When asked, "If you could bring only one person to a deserted island, who would you bring?" these were the replies given by the BTS members:

J-Hope: "If I am with Jimin, I have a feeling that we would be good at making things together."
Suga: "I choose Jimin, too. He always listens well to what I have to say."
V: "Me too! Whether he looks for food or offers to massage me, Jimin will be very helpful for many reasons."
2. The BTS members chose Jimin as the member to introduce their 'younger sister' to.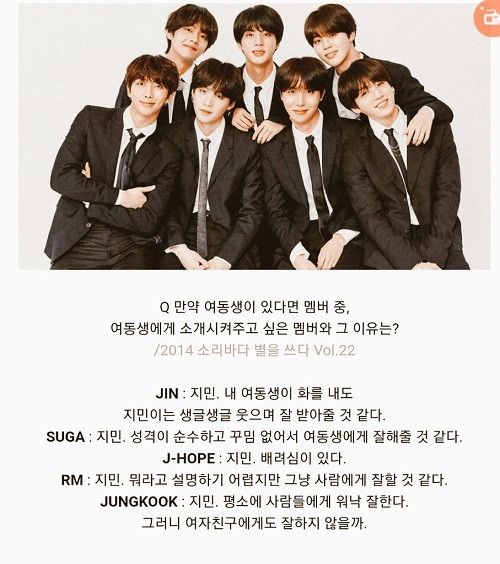 When asked, "If you had a younger sister, who would you want to introduce her to, among the BTS members, and why?" the BTS members replied as follows:
Jin: "Jimin. Even if my younger sister gets angry, Jimin will sweetly smile and take it well."
Suga: "Jimin. His personality is pure and not artificial, so he would treat my younger sister really well."
J-Hope: "Jimin. He is very considerate of others."

RM: "Jimin. It's hard to explain exactly why, but he just seems like he will treat a person really well."
Jungkook: "Jimin. On a normal basis, he is really good to people. Because of this, I think he would also be really good to his girlfriend."
3. The BTS members all need Jimin when they are feeling stressed.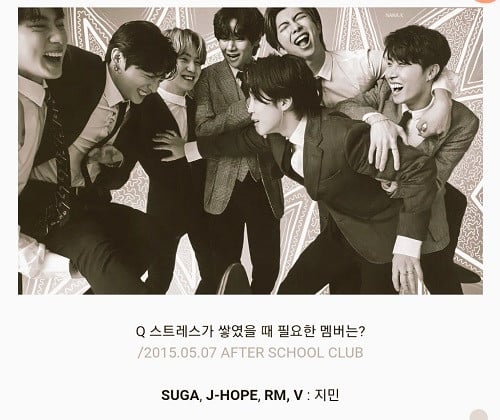 When the BTS members were asked, "When your stress piles up, which member do you need the most?" Suga, J-Hope, RM, and V all replied, "Jimin".

4. BTS members would all want to perform as Jimin, if possible.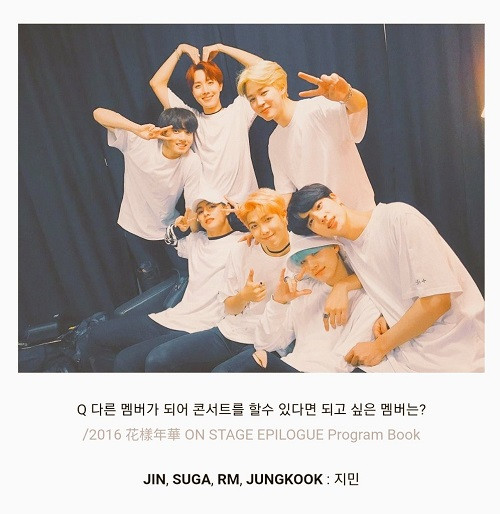 When the BTS members were asked, "If you could turn into a different BTS member and perform on stage at a concert, who would it be?" Jin, Suga, RM, and Jungkook all replied, "Jimin".
5. Jimin is a good sport.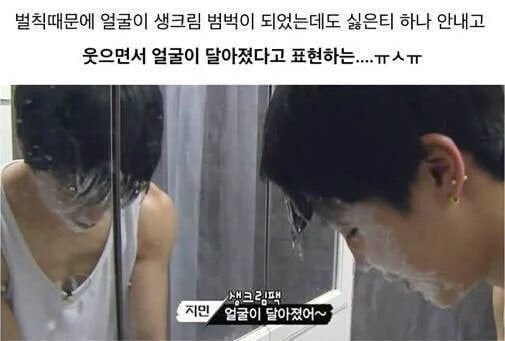 When getting whipped cream all over his face due to losing a game with the members, Jimin didn't show any sign of discomfort, and continued to smile as he washed up. Throughout, Jimin even jokingly commented, "My face got sweeter".
In response to these moments that prove Jimin's good character, netizens commented:
"Warm person..."
"Because the BTS members lived together since their trainee days, they must know Jimin best. And the members are definitely not people who would lie...Reading this post makes me feel once again that the seven members really met each other well TTT "
"Our Jimin is such a sweetheart."
"Jimin is the best."
"Our Jimin is so sweet. So pretty. "
"Their replies to the question about the younger sister seems really true."
"As expected from my man TT "
"I should endure today again, by seeing Jimin. Fighting TT "
"I love Jimin so much."