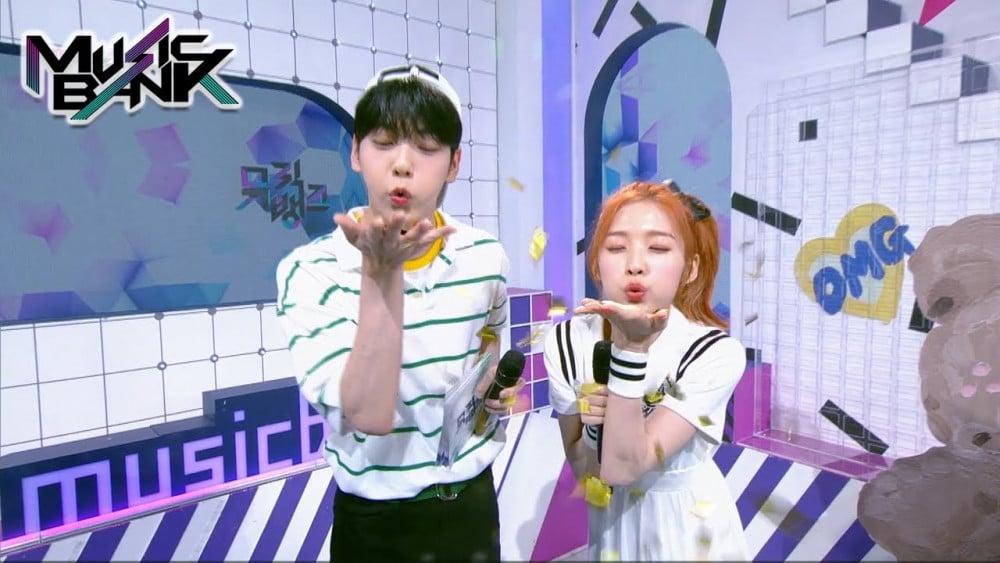 Music Bank has been taking care of Friday nights for k-pop fans globally, as Music Bank is live aired in over 100 countries. Music Bank is well-known for its two-MC system as a male & female celebrity showcases their chemistry as the Music Bank MC couple. Throughout the past 23 years, there have been numerous MC's but here is the list of MCs that demonstrated some outstanding chemistry -- to the point where it almost circulated rumors. Let's check out which MCs had the best chemistry in Music Bank history.
#6) Park Seo Joon & SISTAR's Bora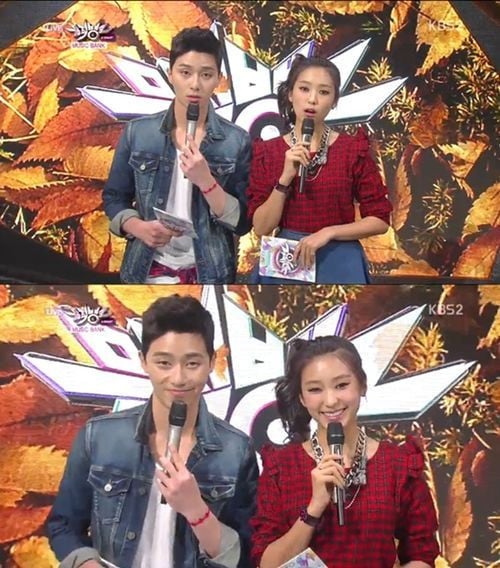 Yes, you read that. Before Park Seo Joon was killing it in every drama and movie he starred in, Park served as Sistar Bora's partner every Friday in Music Bank. With MC's rotating typically every year or so, Park & Bora actually hosted the show for 1.5 years, from October 2013 to April 2015. Check out their chemistry in their backstage interview!


#5) TXT's Soobin & Oh My Girl's Arin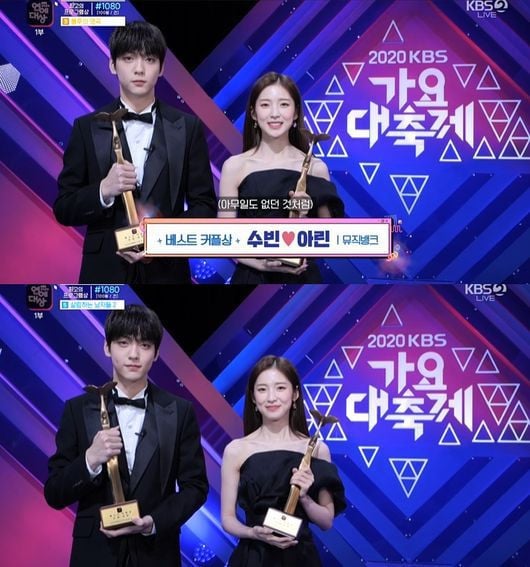 Soobin and Arin's era is the first era where Music Bank didn't utilize the actor-singer MC formula. Typically if one MC was a singer, the other usually would be an actor or actress, but the two idol group members were the first to break that formula! Also known as the "A-Kong couple," global fans love this visually aesthetic pair and their sweet chemistry. They even won the "Best Couples Award" at the 2020 KBS Entertainment Awards! Check out their first appearance on Music Bank with an OG hit "Hawaiian Couple" here.
#4) Yoo Se Yoon & Seo In Young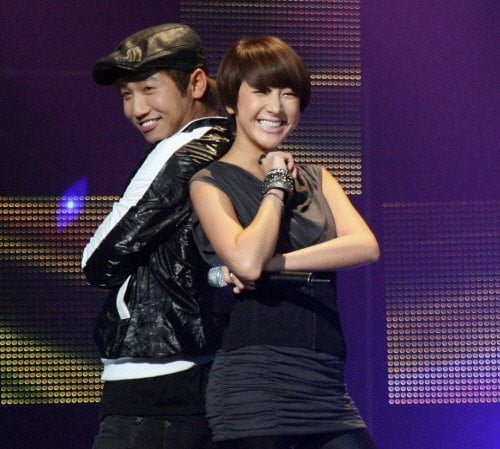 Before idol group members entered the MC scene at Music Bank, various celebrities got a shot at the role. Back in 2008, comedian and current Radio Star host Yoo Se Yoon portrayed witty chemistry with Seo In Young. Because they are both so suited for variety shows, their presence on Music Bank and the MC breaks were much more entertaining. Check out this song introduction by the two MCs introducing Brown Eyed Girls' My Style. You'll know exactly what I mean.


#3) Song Joong Ki & Seo Hyo Rim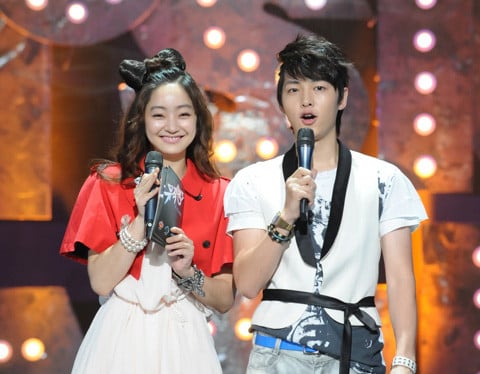 Just like Park Seojun, before Song Joong Ki was melting the hearts of the entire female audience through hit dramas such as Descendant of the Sun or Vincenzo, Song Joong Ki partnered with the youthful and bright Seo Hyo Rim. Song Joong Ki's sweet, charismatic voice and Seo Hyo Rim's cute and husky voice were the perfect pair back in 2010! It also did a great job of getting Song Joong Ki's name out there as well. You can check out the couple's last broadcast in November 2010 as they shed some tears goodbye.
#2) Golden Child's Bomin & Shin Yeeun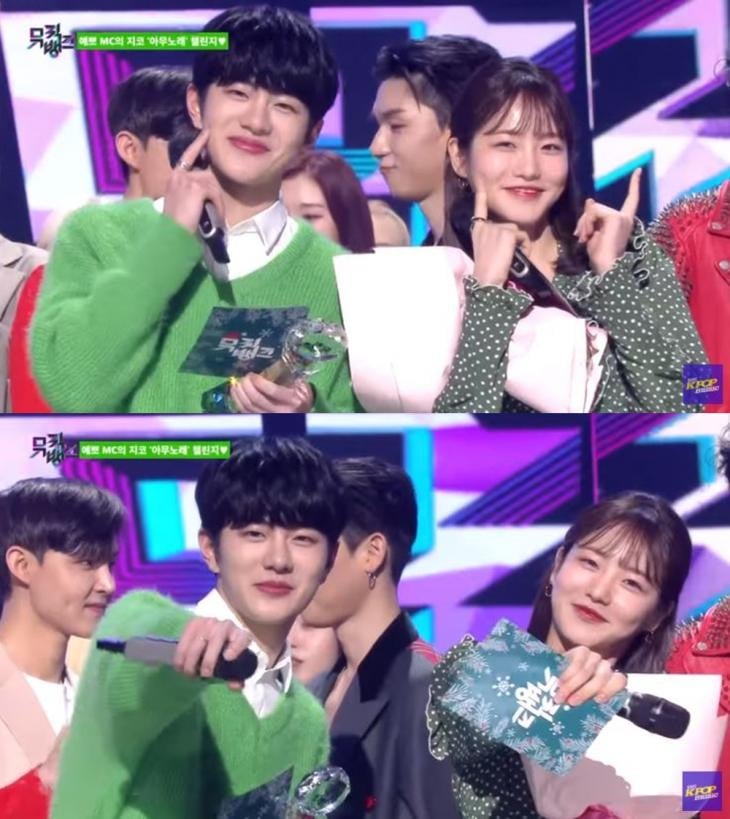 Music Bank strategized their MC game very well by scouting a rising star in the acting world. It was definitely a burden for the MCs as they were succeeding another successful MC couple – Choi Won Myung & Lovelyz's Kei. Bomin & Yeeun killed their roles for one full year as they were already garnering attention for their visuals. They got the nickname "visual gangsters" because that's how beautiful these people were. Check out some of their cutest moments that sparked jealousy amongst many fans.
#1) Park Bogum & Red Velvet's Irene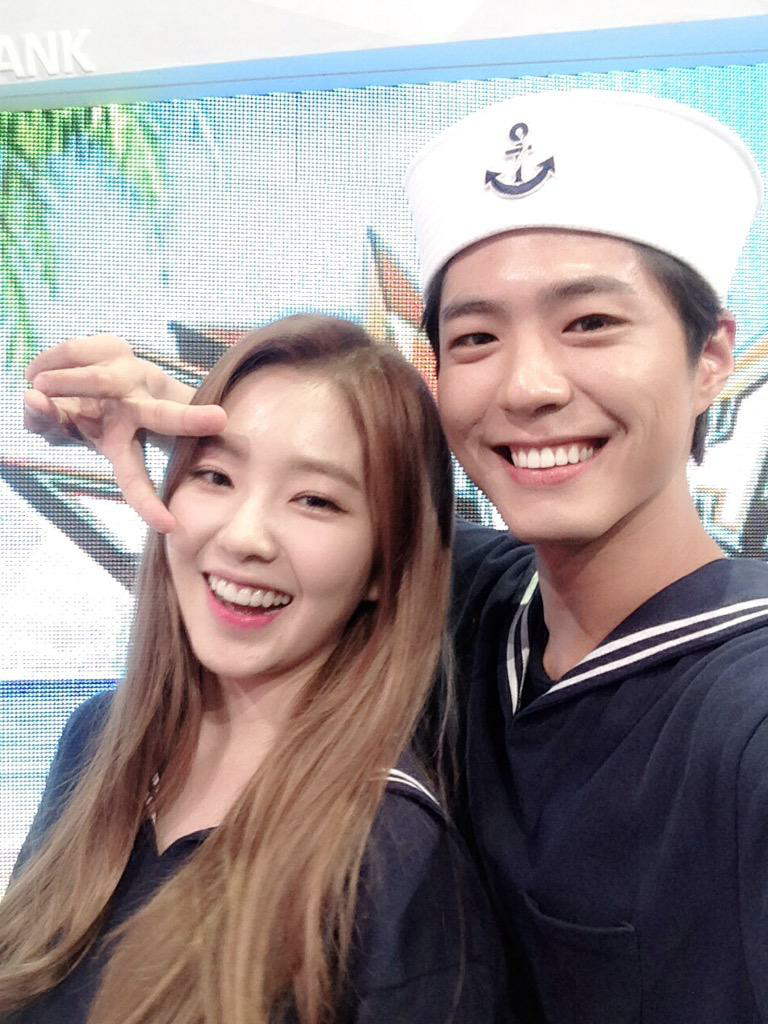 Any avid Music Bank viewer can agree that Park Bogum & Red Velvet's Irene is the epitome of a Music Bank couple. The two started their roles in May 2015, and Park Bogum eventually blew it off that same year with Reply 1988. Both MC's visuals were shockingly attractive, and their sweet chemistry even started a "stan." Many viewers began to watch Music Bank solely for their emceeing, and fans all across the world were devastated when they announced their departure from the show. They will forever be known as a legendary MC couple, and we are not sure if there will ever be a pair as good as them. Enjoy some of their legendary moments on the show.
Park Bogum & Red Velvet Irene's First MC Performance
April Fool's Joke
Legendary Moments & Comment Collection
Music Bank has sure had a long history of MCs. Music Bank is well known for producing superstars even during the earlier era from former MCs, such as Song Hye Kyo, Rain, Ji Sung, and Ryu Siwon. Watching Music Bank will always be different because of the conversations that MCs have. With the evolving K-pop scene, we are truly excited for the future sweet and joyful chemistry that Music Bank MCs will offer in the future.
Which MC couple was your favorite? Any fantasy pairs in the future? Let us know in the comments below!