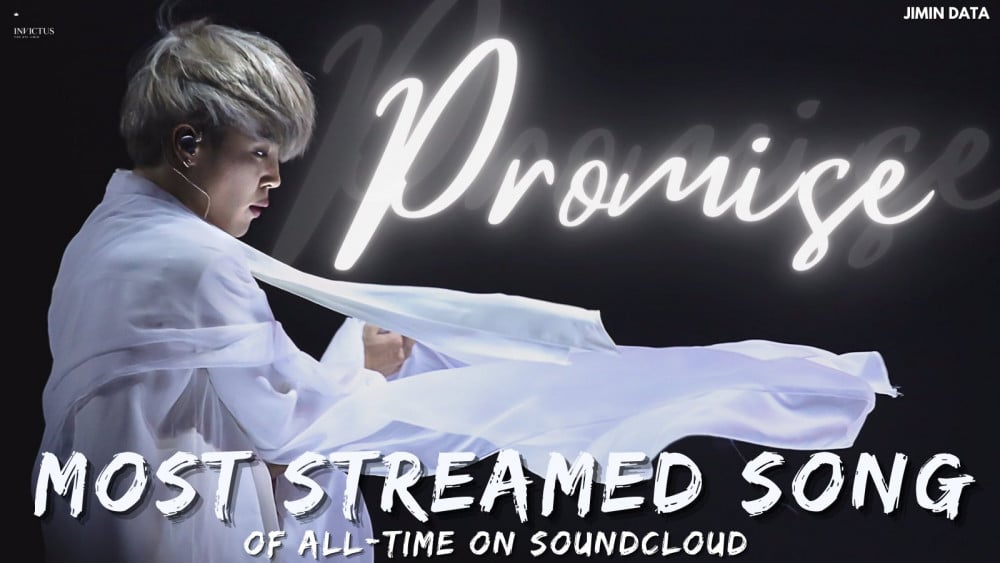 On the 11th of June, just two days before the official BTS Festa celebrations, BTS member Park Jimin received an unexpected and delightful gift. His solo track Promise had become the most-streamed song of all-time on popular streaming and global community platform SoundCloud. Promise, which is a mellow acoustic guitar-driven ballad, achieved this massive feat with over 275.1 Million streams.
Fans who had been anticipating this achievement erupted in Congratulations on Twitter and other platforms. They celebrated with hashtags #Promise1stOnSouncloud, #우리지민_싸클1위했네 (Our Jimin is number 1 on SoundCloud), #약속_사운드클라우드_1위_축하해 (Congratulations Promise on getting First place on SoundCloud) and keywords Congratulations Jimin and SOUNDCLOUD KING JIMIN among others. These eventually landed at the top of the WorldWide trends and in more than 50 countries, including the United States, Russia, Egypt, Poland, Malaysia, Brazil, South Korea, and more.
Promise is a sweet, warm, and sentimental gift for both the ARMY and Jimin, as its lyrics contain uplifting messages to give comfort in dark days.
Ever since its release on the 31st of December 2018, it has seen a steady rise on the charts. It broke Drake's 'Duddy Freestyle' 24-hour debut record (4.9Million streams) to record the biggest debut ever on the platform's history with 8.5 Million streams.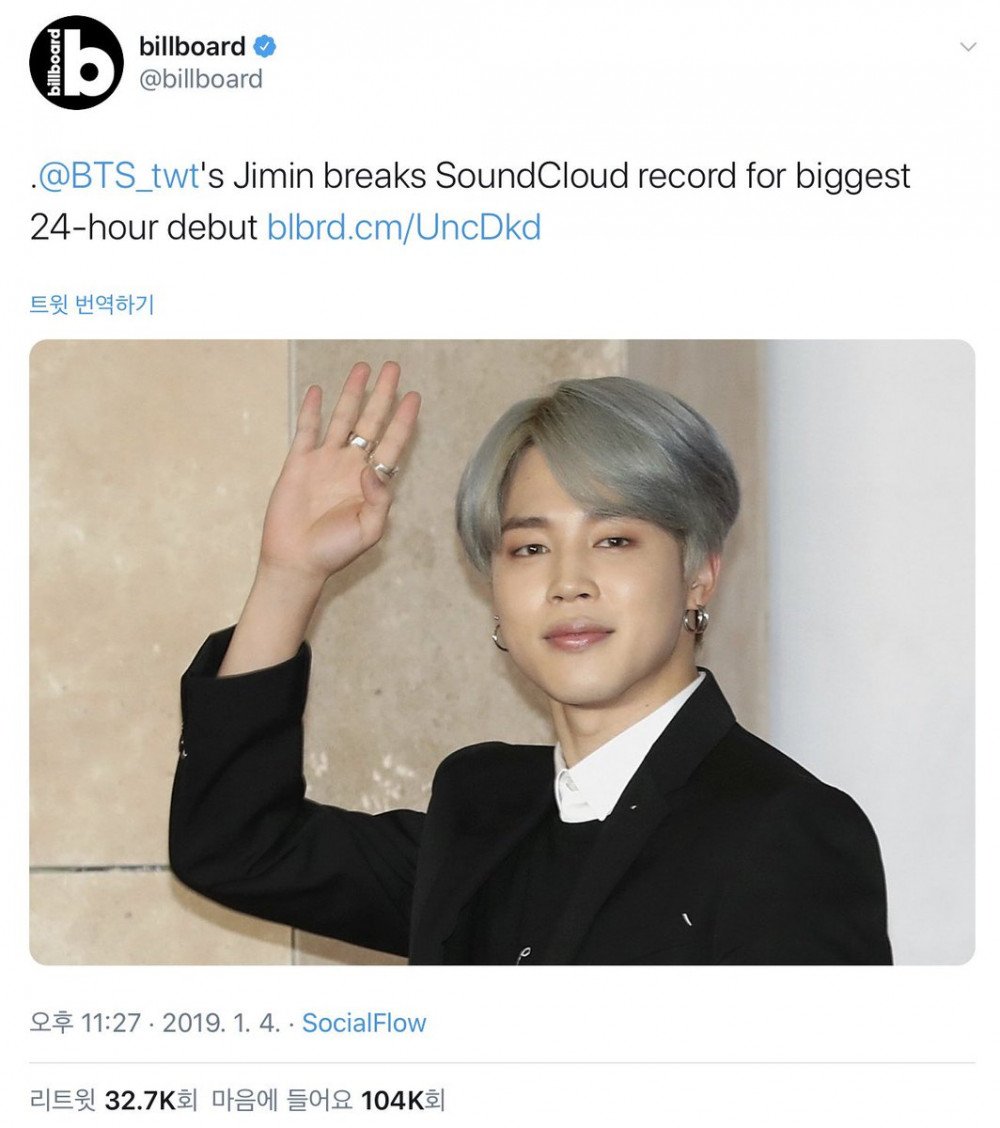 The song topped SoundCloud's All Genre Charts, HipHop & Rap charts, and New & Hot charts. It was the longest-charting Asian and Non-English song on SoundCloud's Top 50 & Top 200 All Genres chart, as well as the most-streamed and longest charting Non-hip hop and rap song on Sound Cloud's history. On Genius, it was on the Top Songs charts for 6 weeks.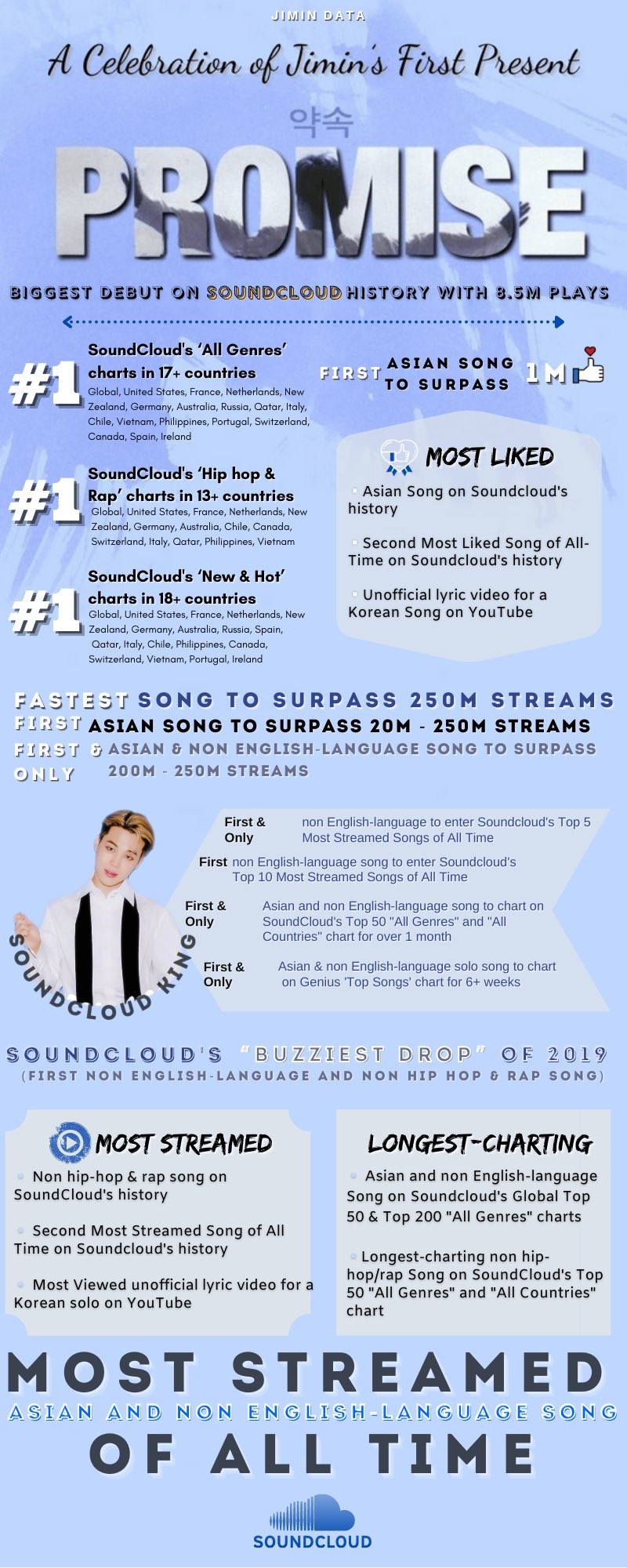 Promise was not only well-received by fans, but a lot of attention was also garnered from famous personalities, celebrities, the local and international media.
Today, it stands as the most-streamed song on SoundCloud's history, a testament to Jimin's artistry, talent, and outstanding skills in making music and rewriting history while at it.