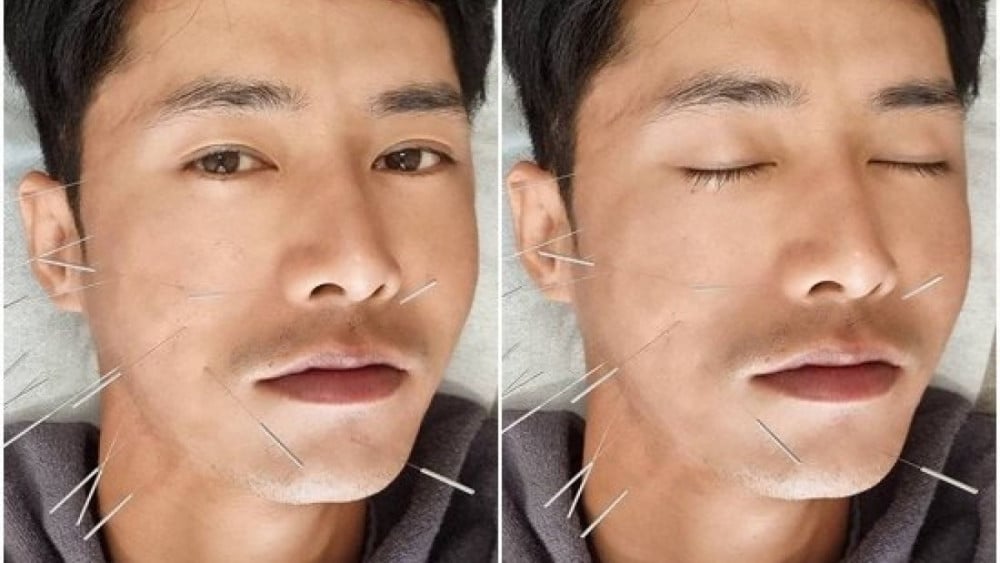 Click B's Oh Jong Hyuk updated fans on his facial paralysis recovery.

Back on June 7th, the singer revealed his second onset of facial paralysis on his Instagram. On June 12th, Oh Jong Hyuk shared he is on the mend thanks to both western and eastern medicine.
With pictures of himself receiving acupuncture therapy, he wrote, "I'm recovering at breakneck speed thanks to aggressive treatment going back and forth between western and eastern medicine. Let's keep fighting! Western= SnS injection(?) + medicines + high frequency
Eastern= acupuncture + traditional medicines + high frequency. There were people asking what treatments I've been receiving.."

Since the 7th, he wasn't able to appear on his musical '1976 Harlan County'. He has been cast as the male lead 'Daniel'.


We wish Oh Jong Hyuk's speedy recovery.