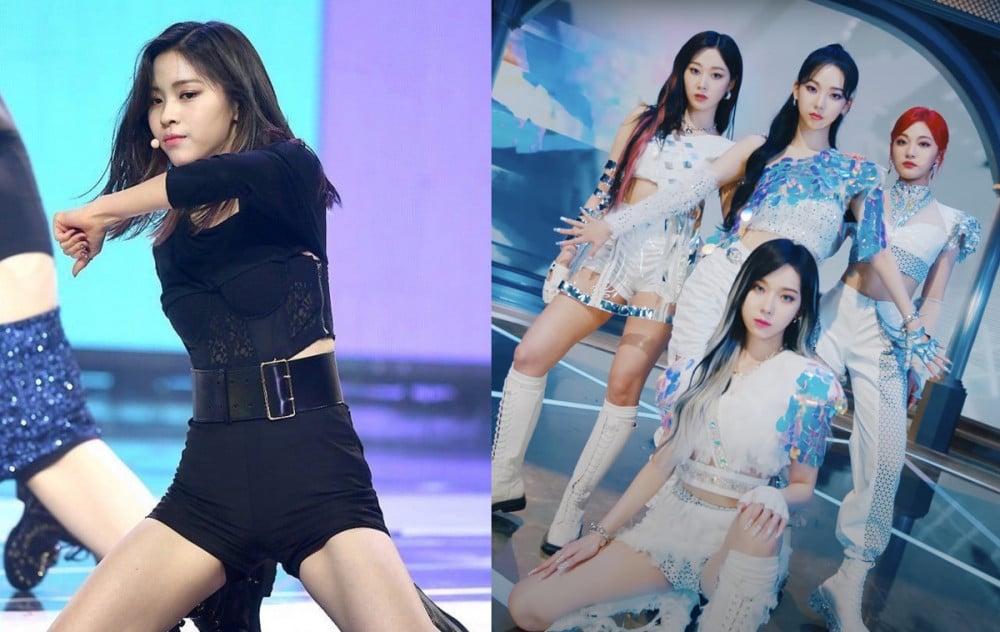 A recent video of ITZY member Ryujin dancing to aespa's 'Next Level' became viral.
A video clip of a recent Naver NOW live broadcast, where the ITZY members celebrated member Chaeryeong's birthday, spread among online community users. In the video, Ryujin was seen casually dancing to aespa's 'Next Level', before being joined by the rest of the ITZY members. It especially gained a lot of attention for Ryujin's uniquely "cool" and "handsome" dance moves.
To this, netizens on online community forums commented:
"Unlike most girl idols, I feel like Ryujin's dance moves look cool Lolll She's so cool, please give us a dance cover where you dance this seriously TTT "
"What is this...? Why is she handsome..."
"They are obviously major K-Pop fans Lollll They dance really well"
"ITZY's dances are just handsome TTTT They are a group whose dances entertain me in a special way, give us a good song with good dance moves please, JYP..."

"ITZY is just good, whatever the dance moves are"
"Crazy...I thought the choreography for this song was bland, but it was really just a matter of the dancing skills Lollll "
"Wow so handsome"
"She is so frickin' handsome"