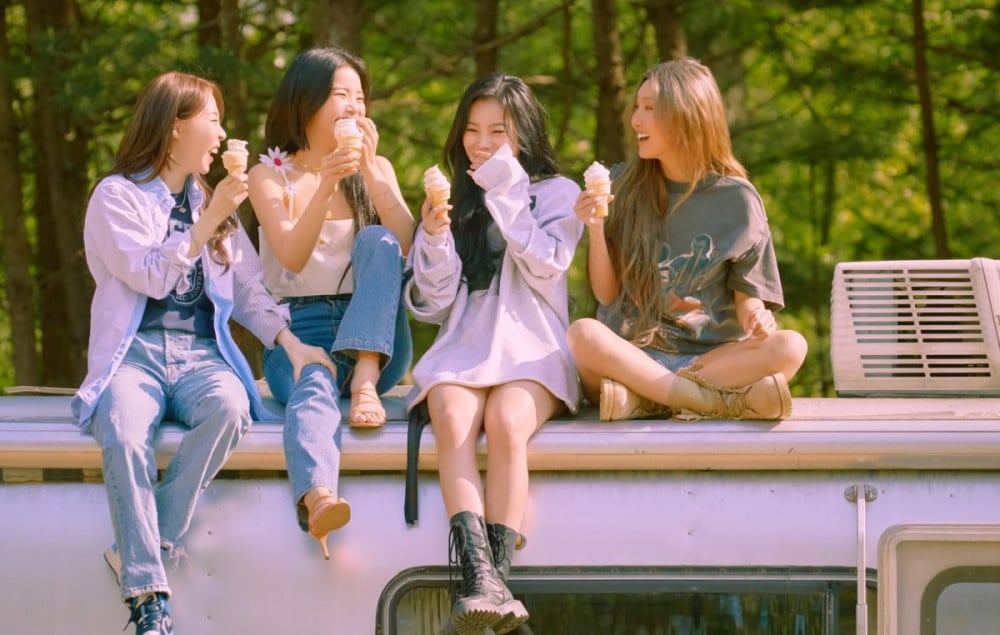 Netizens are saying MAMAMOO's 'Where Are We Now" did not meet their expectations.

On June 5, the girl group began trending on Nate's community forum for teens on Pann, but not for positive reasons. One netizen posted that they were less than impressed with MAMAMOO's latest comeback, writing, "They came back with a bad song and dropped from the music charts quick... Why did they renew their contracts? There's a reason RBW Entertainment acquired Oh My Girl so quickly."

Other netizens commented, "The 4 members used to have good chemistry, but it seems like they're doing their separate things now," "I'm a fan too, but I don't think they released this album to make money... They probably just released an album to celebrate their re-signing. If they really wanted to make a comeback, they would be on all the major variety shows," "I was shocked when they dropped from the charts so soon," and more.

In related news, MAMAMOO renewed their contracts with RBW Entertainment earlier this year, and the label acquired Oh My Girl and B1A4's label WM Entertainment this past April.

What do you think of the netizen comments about MAMAMOO's comeback?