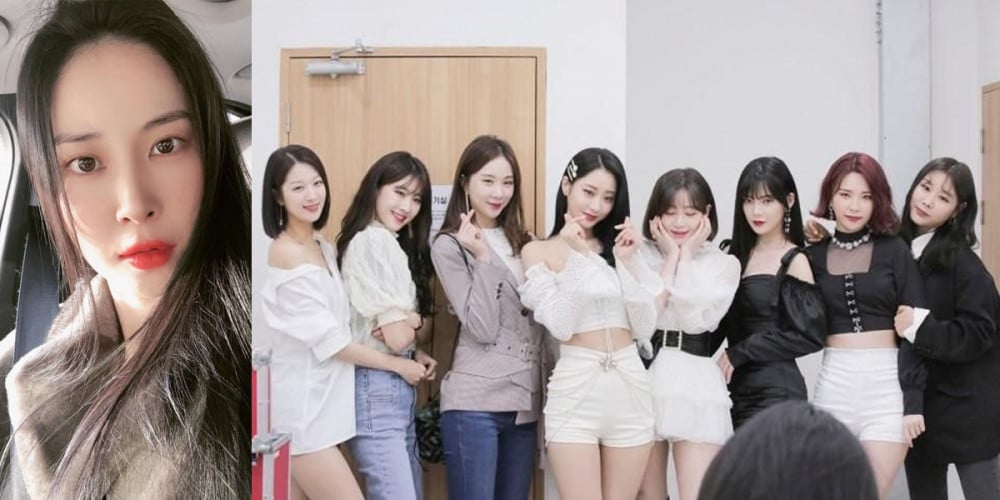 Dormant fans of Nine Muses have come forward to defend the 7 reunion members who will be performing on the upcoming 'MMTG - Civilization Express' special concert, 'K-Pop Songs That Deserve Another Comeback'.
Earlier on June 11, original Nine Muses member Lee Sem made an Instagram story post, seemingly calling out certain members of the group. Lee Sem seemed to be expressing her anger at the fact that she was not well informed, nor invited, for Nine Muses's reunion project.
But soon after Lee Sem's Instagram story post made headlines, Nine Muses fans came out in defense of members such as Euaerin and Hyuna, the two members most likely referenced in Lee Sem's post.
They said:
"You left on your own because you wanted to, but now you were secretly hoping for a chance in the spotlight again and waited on the members to call you. You got yourself worked up with your own sense of false hope and just got angry when they didn't call you."
"If you wanted to perform on this stage, then why did you leave without giving the fans a second glance back then?"
"You left less than a year after 'Dolls' was released. The other members who protected the group until the end performed 'Dolls' a lot more than you."
"Posting something like that with less than 24 hours until the concert just hurts everybody, including the fans."
"Stop throwing cold water on us when the members and the fans are excited about a good thing."
"We support the members who protected Nine Muses until the end."
"Every group has different relationships with members who left. For Nine Muses and fans, there are plenty of good reasons why they didn't call you."
"You're just being selfish."
Meanwhile, many fans who were also hoping to see former Nine Muses member Sera again decided to get in touch with her via SNS. Sera explained that they had decided to perform the stage with the members who were there at the end of Nine Muses's promotions, and asked fans to love and support the members at the special concert.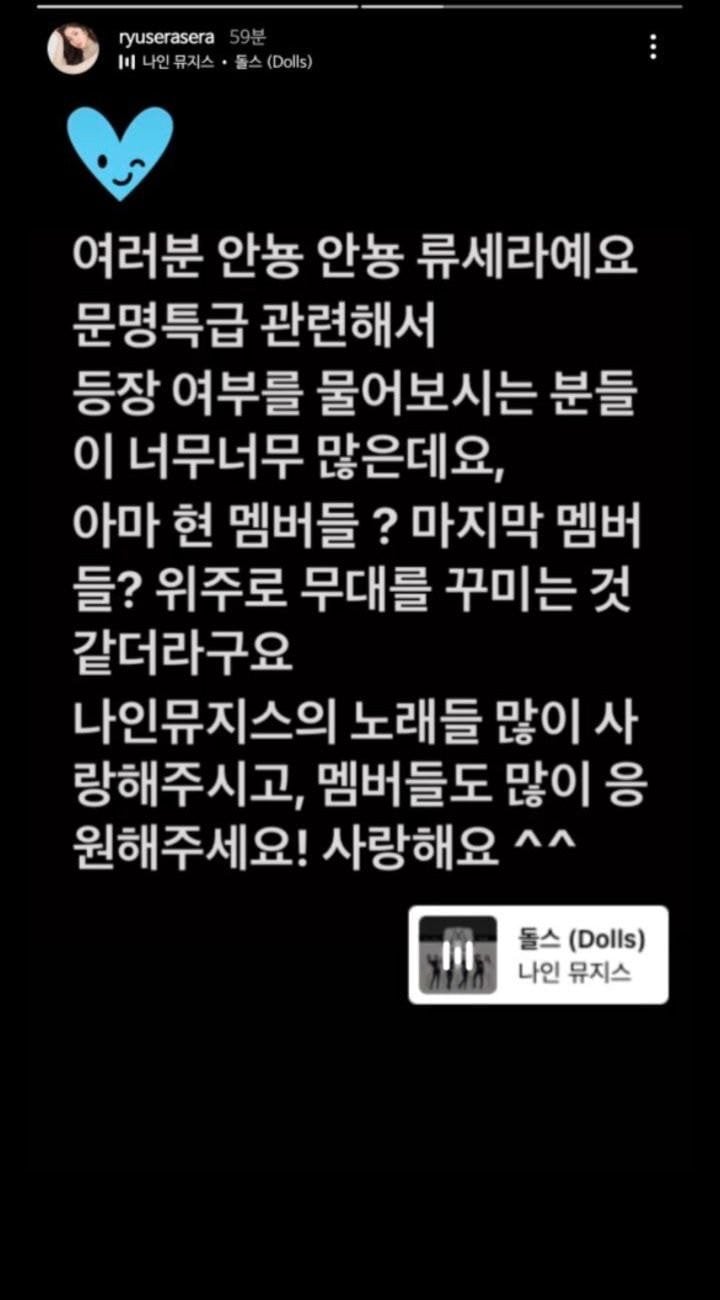 Back on June 10, Nine Muses member Hyuna revealed the 7-members who will be reuniting at the 'K-Pop Songs That Deserve Another Comeback' concert, including HyunA herself, Euaerin, Kyung Li, Hyemi, Minha, Sojin, and Keumjo.