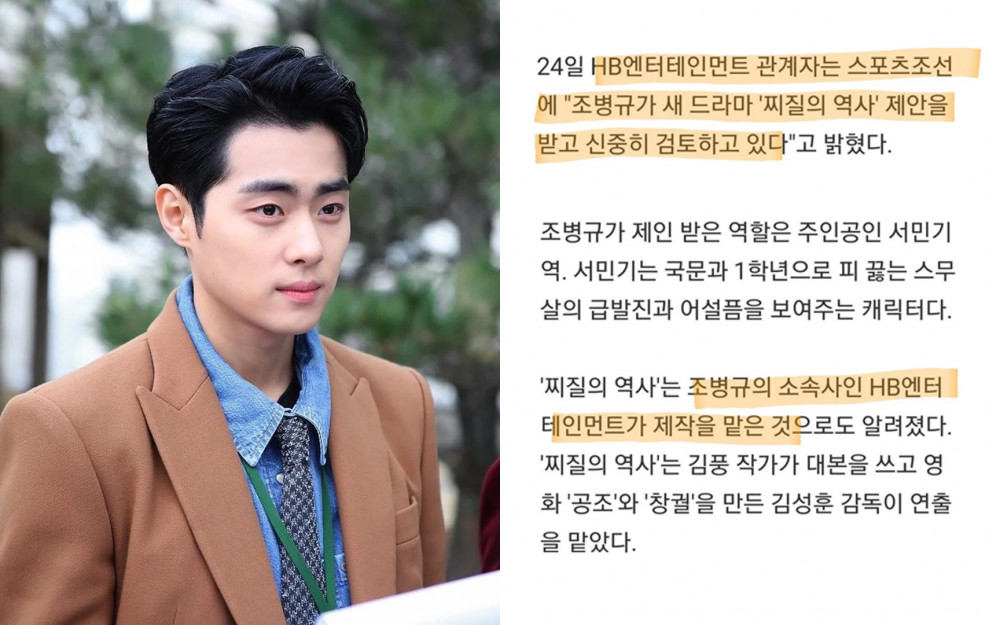 According to media outlet reports on June 24, actor Jo Byung Kyu is looking to resume his entertainment activities once again.
Industry insiders say that Jo Byung Kyu is in talks to star in an upcoming webtoon-based drama series, 'History of Losers', after being offered the lead male role of Seo Min Ki. The drama is based on the webtoon with the same title created by well-known author Kim Poong. The story centers around a group of boys who grew up in the nineties and their inexperienced accounts of first love.
It has also been recently reported that Jo Byung Kyu's agency HB Entertainment is behind the production of the drama, in which many netizens are questioning the companies intentions.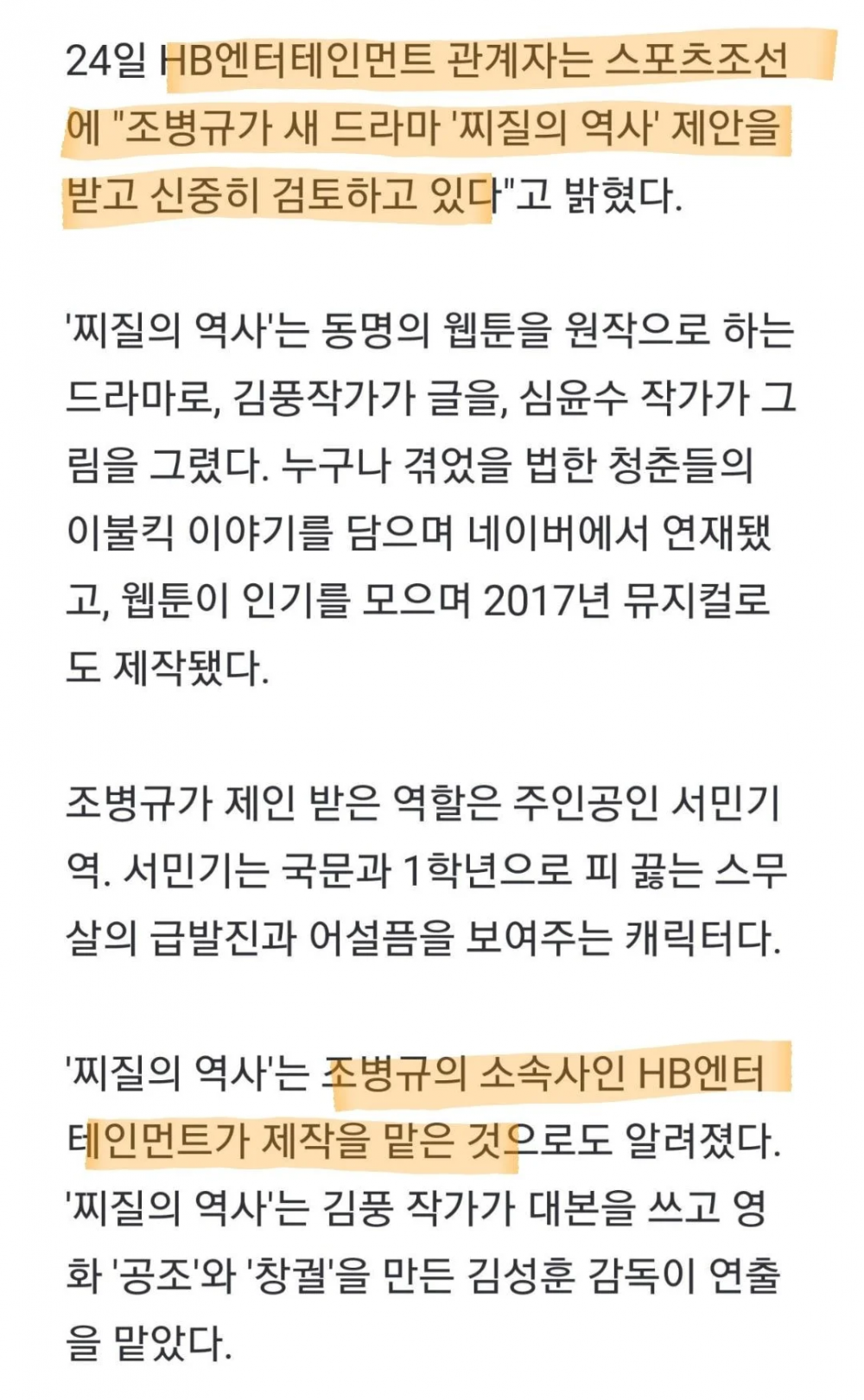 Back in February of 2021, an anonymous netizen accused Jo Byung Kyu of being a bully during his middle school days in New Zealand. Afterward, Jo Byung Kyu's side denied all claims and announced legal action against the netizen. Jo Byung Kyu also personally spoke up in regards to this matter through his social media account to assert that the bullying accusations are false.

Several months have passed, and Jo Byung Kyu's agency HB Entertainment has yet to issue any updates regarding the lawsuit's developments. Instead, the agency is looking to have the actor resume his activities through the new drama they are considering the production of.
Netizens are gathering to an online community criticizing the agency's negligence in mentioning the development and conclusion of Jo Byung Kyu's bullying controversy. Netizens are speculating that HB Entertainment is working to have the actor return to his activities through their own production.
Netizens commented, "Wow, HB Entertainment is in charge of production so they suggested their actor to be in it, lol," "This is the only project that JO Byung Kyu was offered," "They're trying so hard to bring him back," and "This is hilarious. So they sent the offer to their own company?"