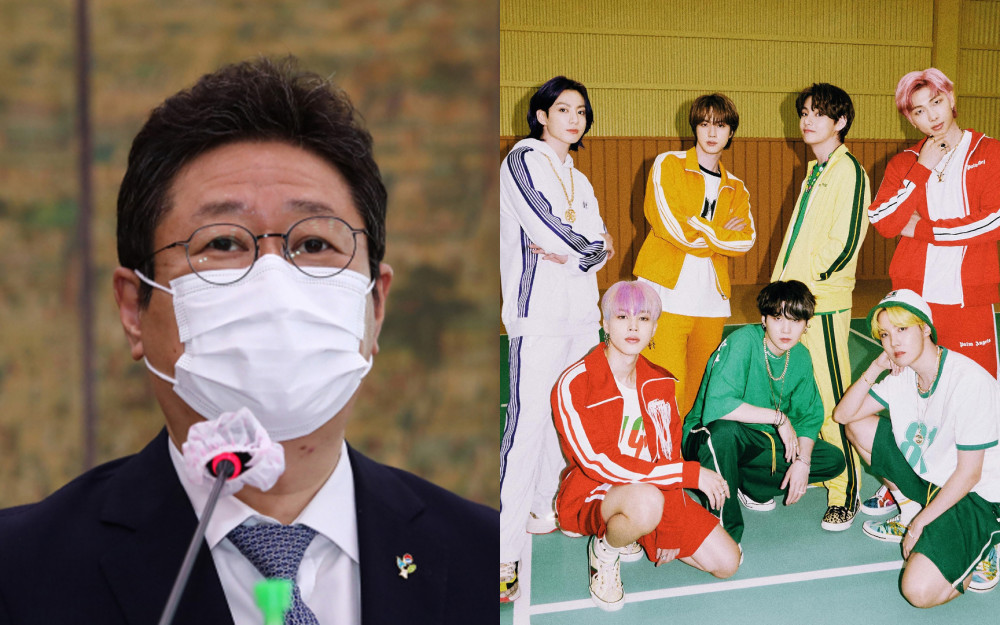 Attention is being gathered on whether BTS will be the first ones who will be able to postpone their mandatory military enlistment once the military law revision is implemented.

The so-called "BTS Military Service Act," which allows pop culture artists to delay military service, has crossed the threshold of the National Assembly's standing committee. There is no disagreement between the ruling and opposition parties; therefore, they finally came to a resolution on how to select the exceptional pop culture candidates. Artists who have received a National Certificate of Merit can be considered for the delay in enlistment.

These individuals must first receive a recommendation from the Ministry of Culture, Sports, and Tourism to be considered for the postponement. The Minister of Culture, Sports, and Tourism, Hwang Hee, said on a YTN broadcast that he will definitely recommend BTS if they were to submit an application for the postponement. Minster Hwang said, "Although BTS has yet to submit an application for a recommendation for the postponement, I will definitely write a recommendation for them."

However, some in the cultural community point out that BTS is the only one who can benefit from the revised law, so it is necessary to expand the scope of application. In response, Minister Hwang replied, "We will consider the fairness, equity, and opinions of the Ministry of National Defense."

The military service postponement system for pop culture artists, which took effect on the day, means that if the individuals are recognized to have made a significant contribution to the promotion of national prestige as pop culture artists, they can postpone the enlistment until they are 30 years old.