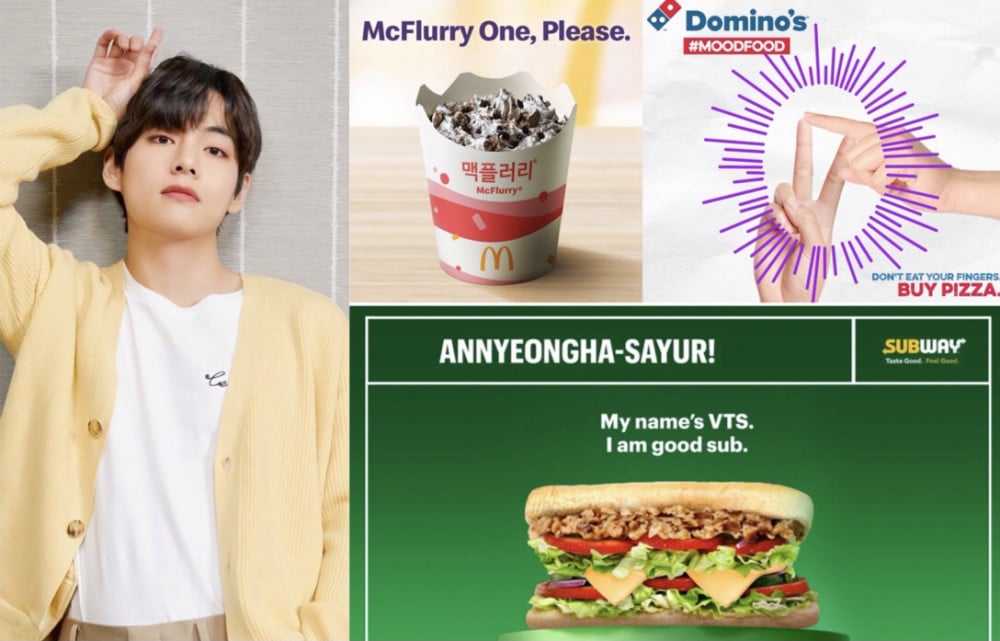 It might not surprise one to see the color purple or the term "I Purple You" being used as a marketing tool by companies who collaborate with the global pop stars BTS. From Samsung to UNICEF, the term coined by member V is today an integral part of the septet's brand itself. However, recently, numerous other creative gems of V have been adopted by various popular brands to promote their products.
1. "McFlurry One, Please" by McDonald's
In one of the seasons of BTS's travel series "Bon Voyage" member V visited the fast-food restaurant McDonald and placed an order in English that tremendously delighted the fans. Even though it has been a few years since the episode aired, the clip, especially his order for "big breaker beef burger" and "Oreo McFlurry" continues to receive massive love on social networking sites and has recently made headlines due to BTS's collaboration with the brand.
Owing to V's influence, "Oreo McFlurry" has been reported as a best-seller despite not being a part of the 'BTS MEAL.' McDonald Korea has also jumped on the bandwagon by advertising the product with V's iconic line "McFlurry One, Please."
Pizza Slice Hand Gesture / "Don't Eat Your Fingers" by Dominos (Philippines)
On May 25th, BTS guest-starred on "The Late Show With Stephen Colbert" to promote their smash hit "Butter" and surprised their fans with a hilarious comedy sketch titled, "Break The Internet With These Hand Gestures." In particular, member V who introduced the "Pizza Slice '' sign caught the eyes of Dominos who promptly shared an advertisement inspired by V's skit.
"My Name Is VTS. I am good sub" by Subway (Malaysia)
Recently, Subway (Malaysia) announced their new Veggie Tambah Sub (VTS) with the slogan "My name is VTS. I am good sub" derived from V's iconic line "Hi, my name is V and I am a good boy." This introductory phase is from V's interview at "The Late Show With Stephen Colbert" which became a humongous hit last year, especially on TikTok. The influence of the "Good Boy V" is even today, running strong, finding new fans even in popular brands.
The impact of V and his words on such renowned companies is not only remarkable and praiseworthy but also a testament to the sheer power of his impeccable brand and popularity. No wonder he is titled the "Blue Chip of the Advertisement World."