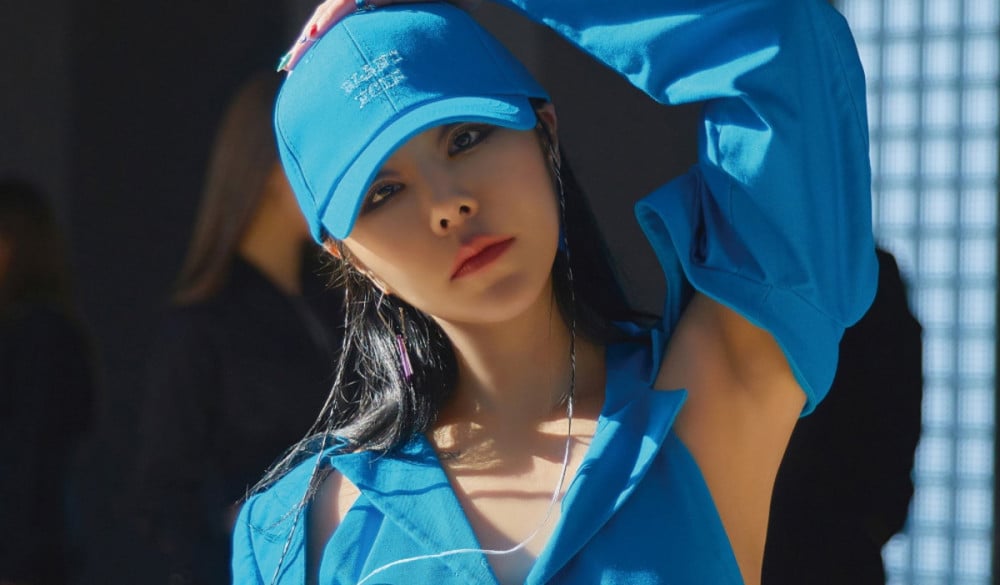 MAMAMOO's Whee In has officially parted ways with RBW Entertainment.

After reports saying Whee In's contract with the label was up in the air, RBW Entertainment announced the singer is leaving the label, but fans can still expect her to promote with MAMAMOO. RBW stated as follows:


"Firstly, thank to all Moomoo domestic and worldwide for always loving and giving warm support to MAMAMOO.

The company has completed renewing contracts for 3 of MAMAMOO's members, Solar, Moonbyul, and Hwa Sa. We promise to give our support, so they can achieve their dreams in music promotions and various fields based on mutual trust and support.

After long discussions with the members and the company regarding various options, MAMAMOO's Whee In has made the final decision not to renew her contract, and we're informing you of the end of her exclusive contract with us.

We fully support Whee In's decision and sincerely wish happiness and good luck always follows her as she starts anew. We would like to deliver our thanks to Whee In for spending the past 7 years, which is not a short time, together.

However, as the 4 members' affection for MAMAMOO has not changed, Whee In has signed a mutual extension contract until December 2023 for some MAMAMOO promotions, such as album production and appearing in solo concerts. MAMAMOO's music will continue as they've been given much love, and we'll notify you of the specifics of future activities later.

MAMAMOO are currently preparing a summer concert. As they will participate in future schedules separately and together, they plan to have good music and promotions as Moomoo's closest friend, so we ask for the encouragement and support like you do now."

Stay tuned for updates on MAMAMOO and Whee In.