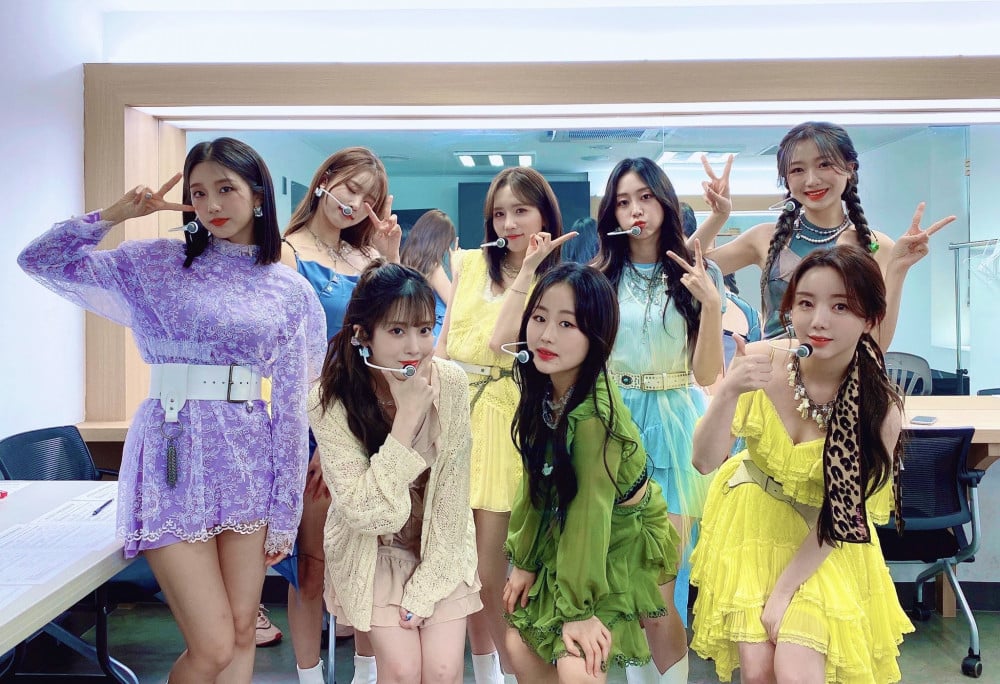 Lovelyz members showed what they are doing while self-quarantining.

The girl group is currently under self-quarantine after its member Seo Ji Soo tested positive for COVID-19 on June 22nd. Although the rest of the members have tested negative on June 23rd, they are under quarantine until July 4th as a preventive measure.
On June 26th, member Yoo Ji Ae posted a screenshot of a zoom call with the members on her Instagram story. She also wrote, "We talked to each other for an hour and 50 minutes like this". In the screenshot, Lovelyz members are seen wearing their comfortable clothes in their homes on a group zoom call.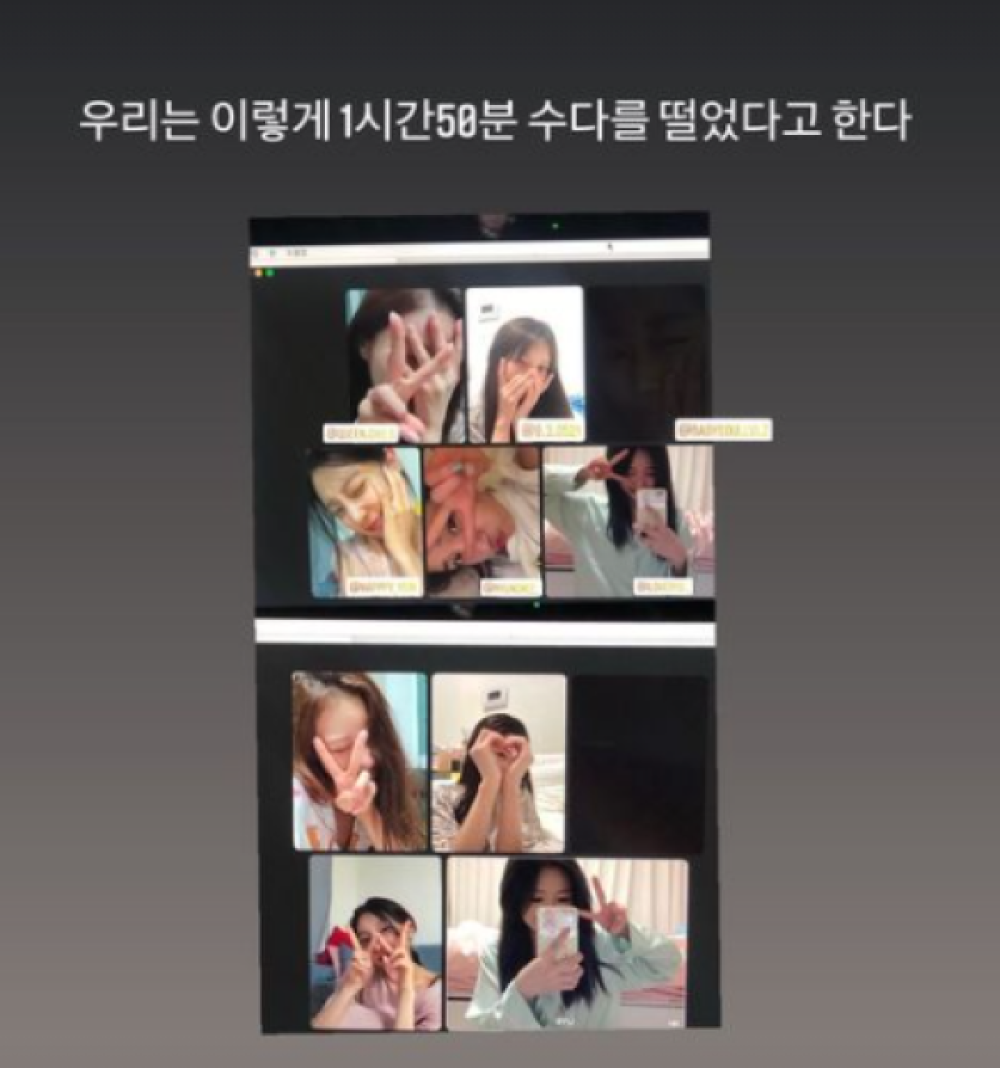 What a wholesome way to pass the time in quarantine!