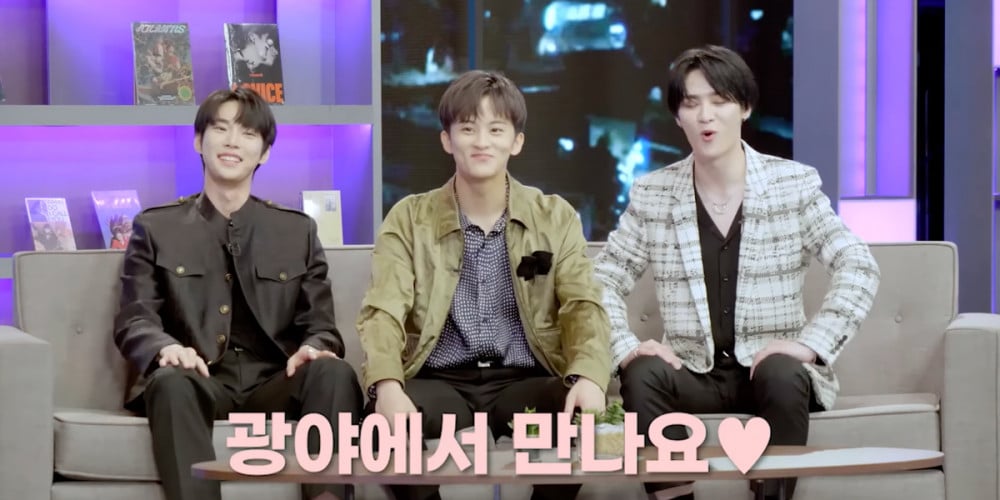 On June 29, SM Entertainment's head producer Lee Soo Man hosted an online event titled 'SM Congress 2021', where he invited members of aespa and NCT to talk about what lies ahead for the agency for the remainder of 2021.
On this day, NCT members Doyoung, Mark, and Kun appeared as representatives of their group, and sat down with Lee Soo Man to discuss major plans ahead for the expanding boy group. First, the three members shared promotion plans in store for their current units. Doyoung began, "We will continue with promotions which showcase NCT's identity. NCT Dream will be having their repackage album promotions soon, and NCT 127 will be returning with a full album as well as a repackaged album. WayV will also return with more promotions soon, and there are plans for a new NCT U formation, so I believe that Czennies will look forward to it."
Here, Kun added on, "WayV will have a variety of promotions this year, starting of with unit promotions and leading up to a full album release."
Next, Lee Soo Man brought up the topic of NCT's most mysterious project yet, NCT Hollywood. The producer clarified that NCT Hollywood is not an NCT unit made up of actors, and then passed it over to Mark, who described the project more in detail. Mark revealed, "We need to select new members to join our group. So we have partnered up with America's biggest production company MGM, which previously produced series such as 'Survivor' and 'The Voice', and we will be hosting an audition program to select the members of NCT Hollywood."
Doyoung added on, "Those who are selected through this audition program will receive the producing of Lee Soo Man-sunsaengnim, and promote as NCT's American team. I'm nervous about becoming a mentor and sharing my expertise as a debuted member of NCT, but I'm also looking forward to it." Lee Soo Man also pointed out that this will mark SM Entertainment's first ever publicized audition program.
Finally, Doyoung introduced even more exciting plans ahead for NCT. "We are preparing the promotions that fans have been waiting for. A gift basket for Czennies! Following NCT 2020, we will be promoting as NCT 2021." Mark also stated, "We are preparing various contents which will reveal NCT's concept universe, which has been veiled in mystery until now. So let's meet in KWANGYA soon."