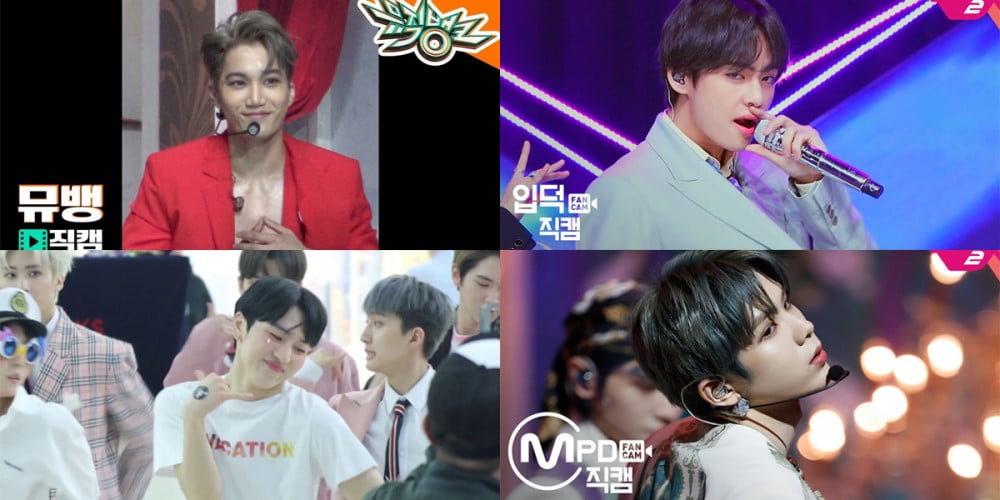 Are you a K-Pop fan who enjoys watching individual famcams?
Over the years, 'fancams' have become an integral part of K-Pop culture. A lot of fans these days, in fact, prefer watching fancams over the official versions of their idols' performance videos!
Here's a list of some of the most popular, most well-known male K-Pop idol fancams, according to K-netizens (In no particular order). Which of these have you seen before?
1. BTS's Jimin ("Perfect Man")
2. SHINee's Taemin ("Move")
3. VIXX's Leo ("Chained Up")
4. BTS's Jungkook ("Fire")
5. AB6IX's Park Woo Jin ("10 Points Out of 10")
6. EXO's Kai ("Love Shot")
7. Pentagon's Kino ("Shine")
8. Seventeen's Mingyu ("Call Call Call")
9. MONSTA X's Shownu ("Hip Song")
10. DAY6's Dowoon ("Sweet Chaos")
11. SF9's Rowoon ("RPM")
12. BTS's V ("Boy With Luv")
13. The Boyz's Jooyeon ("Mirotic")
14. NCT's Shotaro ("Make A Wish")
15. ASTRO's Moonbin ("Bad Idea")
16. ATEEZ's San ("HALA HALA")
17. NCT's Jaemin ("Make A Wish")
Netizens said,
"Love this lineup! I'm gonna watch the ones I haven't watched yet."
"This post literally has all of the idols famous for being 'famcam' masters."
"Kino's happiness level in 'Shine' is on another level."
"This lineup is gold, I love it."
"I fell for Rowoon after watching the 'RPM' fancam..."
"Yess!! These are some of the best fancams of all time!"
"I literally watch those Shownu, Moonbin, and Jooyeon very regularly kekekekeke."
"Shownu's 'Hip Song' is king."
"I love seeing my biases here, but I can't wait to watch some of these other ones of people I don't know!"
"'10 Points Out of 10'... it's been so long TT."
"I remember being so shocked after watching that Taemin fancam... I looked up every angle possible and watched it over and over."