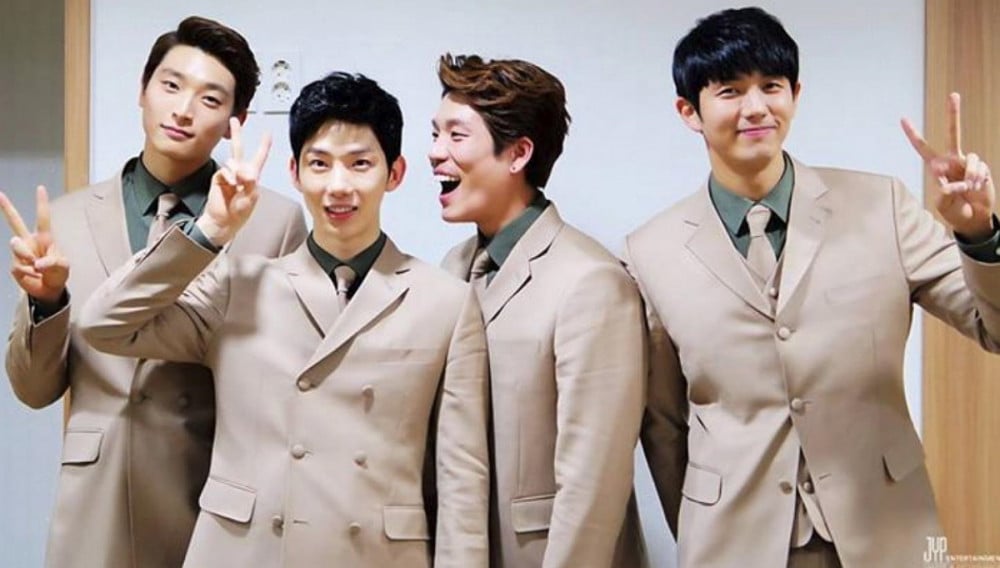 Jo Kwon talked about the possibility of a 2AM reunion.

On the June 30th episode of 'Radio Star', Jo Kwon said on 2AM, "All the members have completed their military service. We haven't been active for a long time, and we're all at different labels now. Still, we're considering a comeback in an optimistic light."

He continued, "The members are all doing well. Even Jinwoon. He's doing well." When the hosts asked about Jinwoon's recent breakup with Kyung Li of Nine Muses, Jo Kwon expressed, "To be honest, all our songs are ex-boyfriend songs. In the past, we sang thinking about the tough times during our trainee years. It seems like after gaining experience, he'll be able to sing those songs sincerely now."

In other news, Jinwoon and Kyung Li were confirmed to have gone their separate ways this past May after 4 years together.

Are you looking forward to a 2AM reunion?