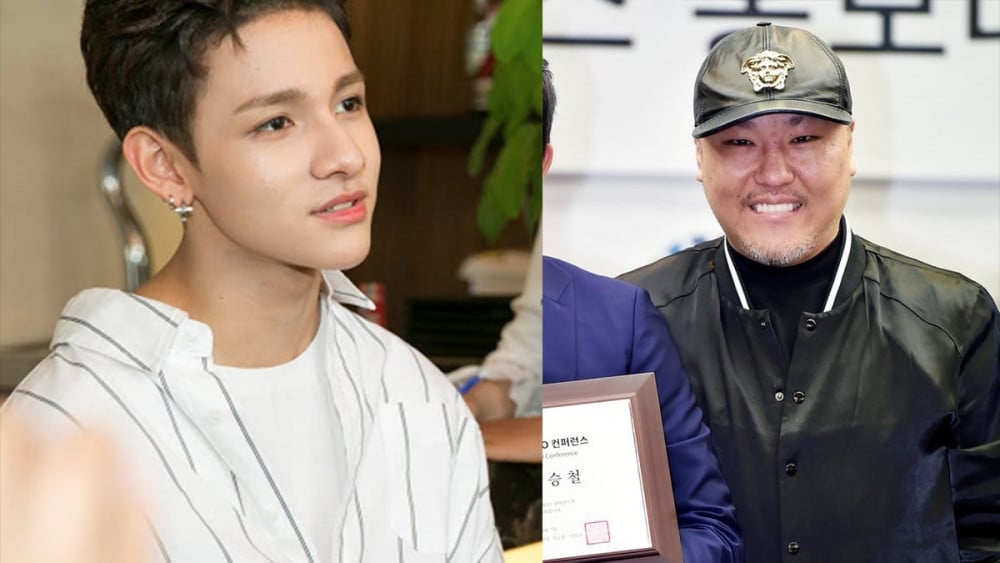 Samuel Kim has followed up with a response after Brave Brothers was cleared of forgery and embezzlement charges.

On June 29, police confirmed they will not be pursuing charges of forgery and embezzlement against Brave Brothers. In the midst of Samuel Kim's lawsuit to dissolve his exclusive contract with Brave Entertainment, the singer filed a criminal complaint against the producer and CEO, claiming Brave Brothers had forged private documents and embezzled funds.

A day later, Samuel Kim released his statement on the matter, stating, "The decision not to move forward with the case from the police does not mean the end of the case, and we'll ask prosecution to raise an objection as soon as possible to see if the investigation was insufficient or not thorough. We have enough evidence to prove this decision was wrong, and we'd like to request a reinvestigation." He added, "I have never expressed any external position to end the dispute quietly and smoothly just because I want to start my career as a singer as soon as possible."

On Brave Entertainment's countersuit, he expressed, "Brave Entertainment is demanding 1 billion Won ($885,041.90 USD) in damages for unclear reasons when I was a minor at the time. They've stated I have maliciously filed a lawsuit against them for no reason, causing confusion for the public and tarnishing my image."

Stay tuned for updates on the ongoing dispute between Samuel Kim and Brave Entertainment.