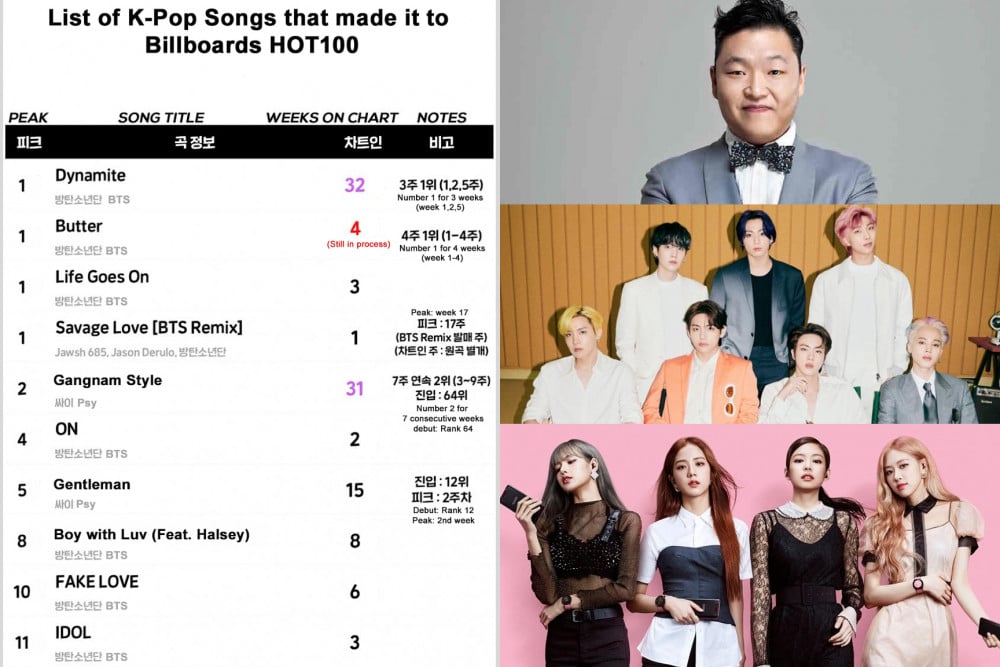 With the increasing popularity of K-pop, there have been numerous K-pop songs that entered Billboard's HOT 100 chart.
Psy's 2012 sensation "Gangnam Style" was one of the most famous songs that peaked at number 2, the highest record on the music chart until BTS broke that record with their track "Dynamite."
Since K-pop slowly spread its influence across the globe with more and more international listeners seeking Korean pop. So here is the list of songs that have entered Billboard's HOT 100 chart.

Netizens were impressed with the number of Korean songs that made it on the American music chart and were more amazed to find that majority of the songs belonged to BTS.
Netizens commented, "Wow, BTS has 23 songs out of the 38 songs that made it on the music chart," "I love BTS and BLACKPINK lol," "This is amazing," "I find it so funny that 'Baby Shark' song made it on the list too, lol," "this shows that BTS and BLACKPINK are top groups popular in the US," and "This is an interesting list."