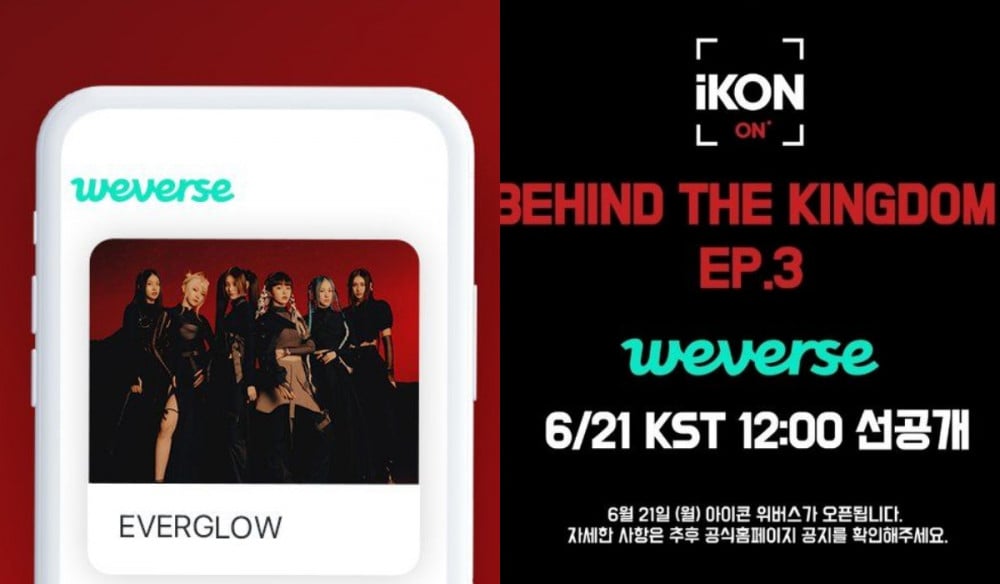 EVERGLOW and iKON are the next artists to join HYBE's Weverse.

According to their labels on the morning of June 14th, EVERGLOW and iKON will be joining the global K-Pop community platform. The EVERGLOW community officially opened on the app on the afternoon of June 14th while iKON will be launching its community on the app on June 21st at noon KST.
iKON plans to release behind-the-scenes content from 'Kingdom' on Weverse first, and EVERGLOW promised to interact more closely with their fans as well.

Check out the tweet below from the official account of Weverse.