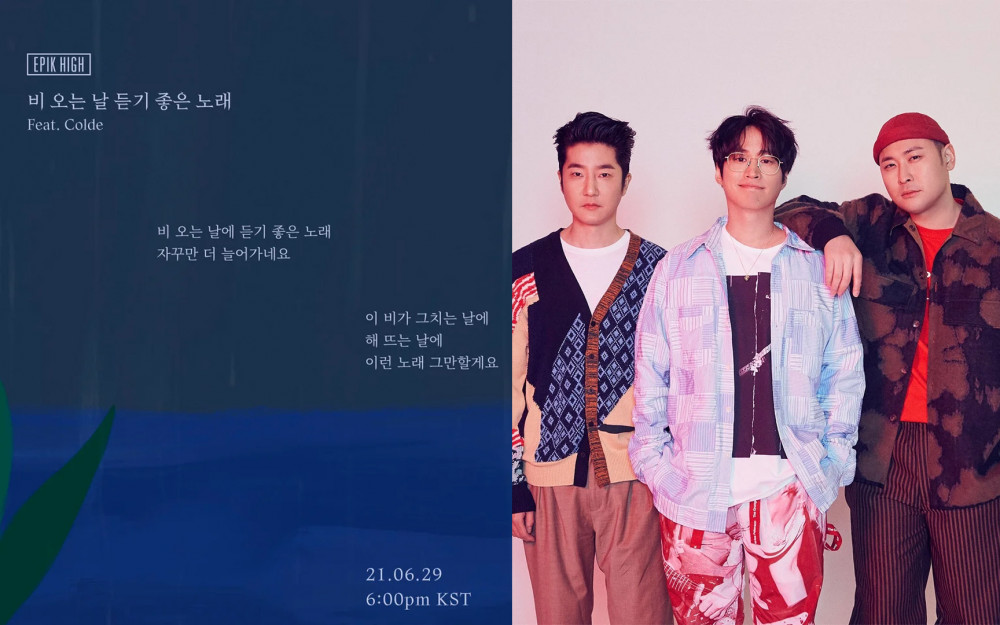 Epik High members are on their way to release their new single 'Rain Song.'

Previously, the group released a teaser image showing a painted illustration followed by their first teaser clip.

On June 26 at midnight KST, Epik High released a lyric teaser. The lyric read, "The song that's good to listen to on a rainy day. The days increase. I will stop singing these types of songs when a day comes when the rain stops and the sun shines."

Check out the lyric teaser below and stay tuned until the release of the single on June 29 at 6 PM KST.