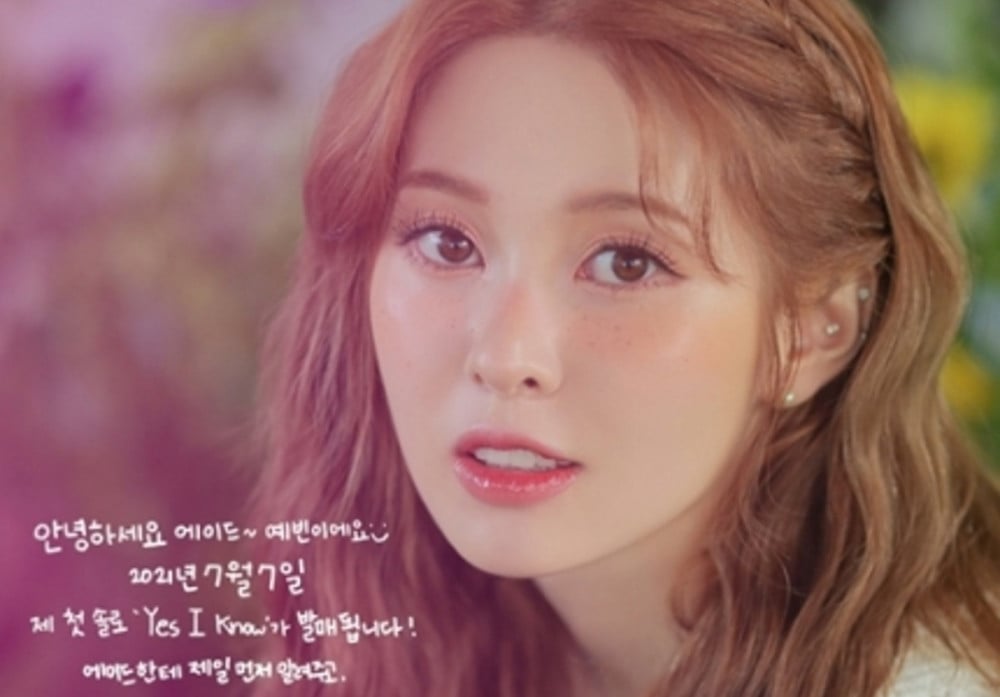 DIA's Yebin is making her solo debut in July.

According to DIA's official fan cafe on June 23, Yebin is set to make her solo debut with "Yes I Know" on July 7 KST. She wrote to fans, "I wanted to be the first to let AID know and receive congratulations. You've been waiting a long time, haven't you? Please look forward to it a lot."

Yebin also shared the below teaser image, which includes the announcement of her solo debut to fans.

Stay tuned for updates on Yebin's "Yes I Know"!